Disclosure: *This post may include affiliate links. As an affiliate, I earn from qualifying purchases. Read the
disclosures
and
terms
for more information.
Even though we are heading into Fall and Winter at the moment, the weather has been amazing, so we have been spending lots of time with the kids out in the garden. There is so much for children to learn and for those days where you just can't get outside, this Garden Printable Pack is a fun way to keep children ages 2 – 9 interested in learning about the garden.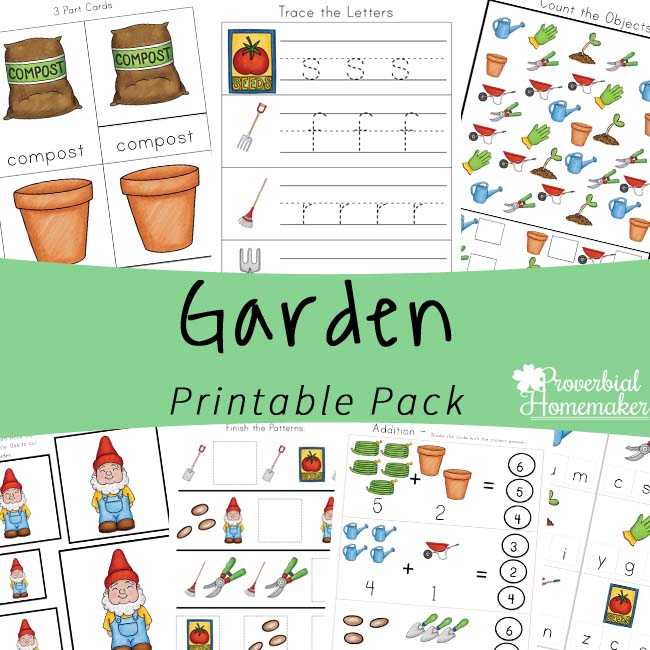 No matter how small or big your garden is, your children will enjoy learning and growing their own plants. With only very small garden beds, our boys have really enjoy growing and studying sunflowers as well as a variety of vegetables and herbs.
Some tips for gardening with kids:
Let them help choose the plants to grow – Not only does this get them excited about gardening, but it also encourages them to eat the fruit and vegetables once they are grown.
Let them plant the seeds – Teach them to read the packet and learn about which plants grow well together, how far apart and how deep the seeds should be planted.
Let them help Water and Fertiliser the plants – Not only do kids feel important when they are put in charge of helping, but they also learn responsibility for caring for things.
Watch and Track the Plants – This is great for helping children learn when the plants need more water or when the fruit or vegetables are ready to be picked. They could also work on their math by graphing the plants growth.
So, while the weather is good, get out and create your own edible garden, but when the weather is not so flash, let your children enjoy learning about the garden with this fun garden printable pack.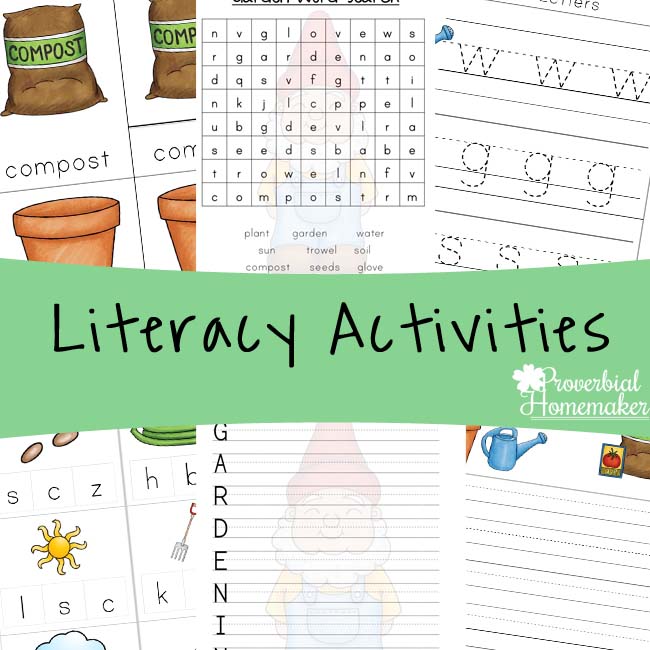 This printable pack includes many fun activities such as:
3 part cards
finish the patterns
simple addition
simple subtraction
size sequencing cards
beginning letter sounds
handwriting practice
shadow matching cards
I Spy counting
Colouring pages
Puzzles
Garden acrostic poem
Short story writing, and more.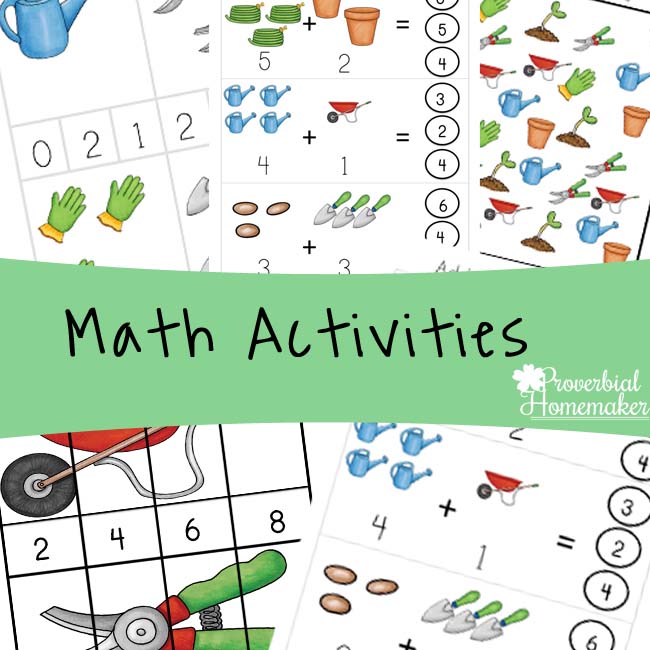 This month, I have also included some Biblical copywork pages. The passage your children will learn is Mark 4:1-8. For this Parable of the Sower, I have created copywork pages for both the King James Version and the English Standard Versions. Also included is a mini book which they can add their own illustrations to and keep as a record for future reference. We connected our book together with a ring, though you could staple it together or add a cover and bind it altogether.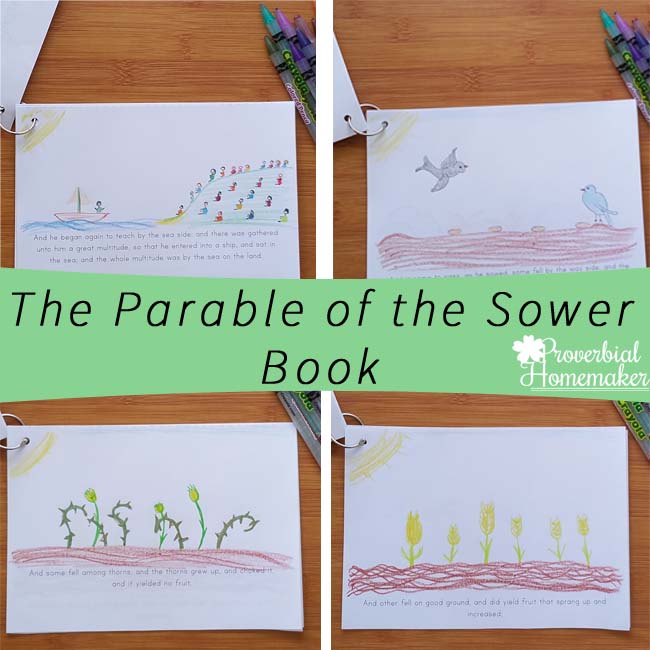 I hope you enjoy your time in the garden!

You Might Also Like…