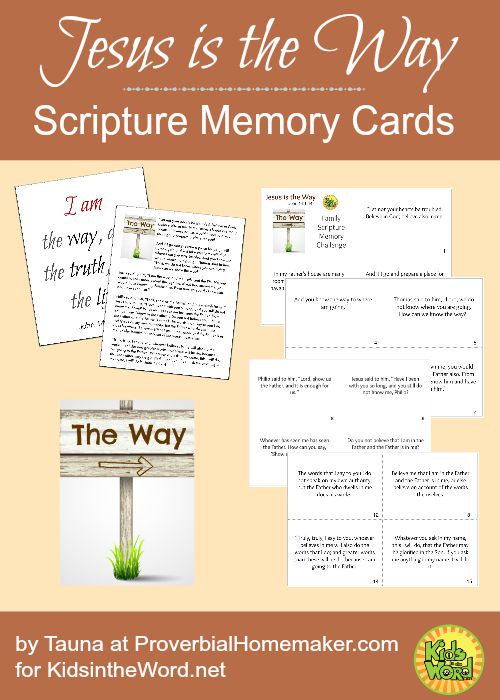 Jesus says that He is the way, the truth and the life? Do you believe that? I do! Today I'm sharing the newest set of scripture cards that I've made for Kids in the Word. This time we are working on John 14:1-14 where Jesus says in no uncertain terms that HE IS THE WAY!
This memory challenge is a little different than the others because it contains dialogue. This may actually make it easier to memorize because there can be more acting out and voice/motion changes than in the other ones. I can't wait to try it out with my kids! I think they will enjoy it.
Jesus is the Way Scripture Memory Cards
Go to Kids in the Word to download your John 14:1-14 scripture cards! I even made a printable poster to hang on your wall. Enjoy!