This unit study is from Dani from Live Love Learn Gracefully, and a part of the Children's Literature Unit Study series on Proverbial Homemaker. Check out all the unit studies already available and be sure to subscribe as we'll be having NEW unit studies each week through November 2016!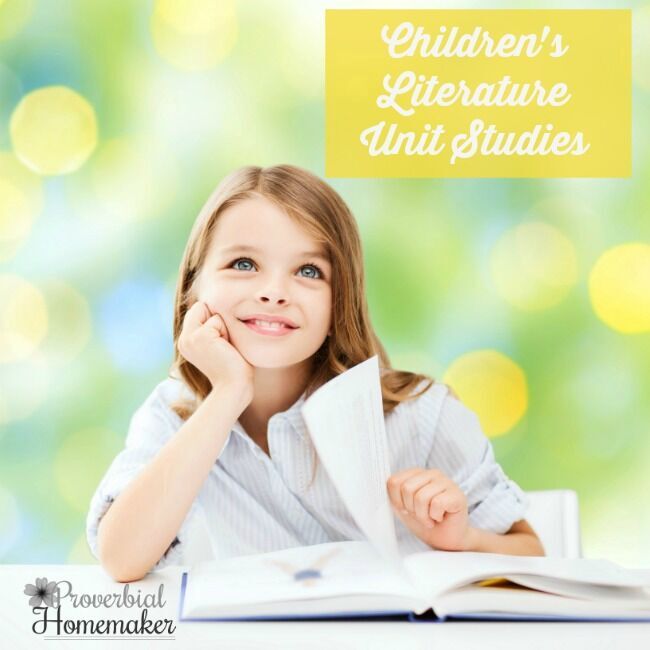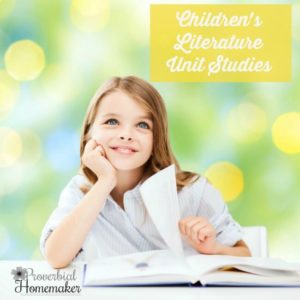 Disclosure: *This post may include affiliate links. As an affiliate, I earn from qualifying purchases. Read the disclosures and terms for more information.
---
I first became introduced to Rick Riordan while teaching 6th grade Language Arts. I fell in love with the adventure, Greek Mythology, and the never-ending cycle of trouble the characters faced. My students were as intrigued, which is how this became one of my favorite units of all times.
Rick Riordan has now written several different series all containing different mythical elements both Greek and Egyptian. His books will take your children on a wild adventure all over the world, where they will be submerged in Ancient history, mythology, geography, and the elements of literature.
Today's unit will focus on The Lightning Thief by Rick Riordan. You can check it out from your local library or purchase it and use these teaching activities for an action packed unit of study.
Language Arts:
Root words: Lightning Thief exposes kids to many Greek words and phrases, which makes it a perfect time to begin studying root words and meanings. Create a foldable to keep all of your root words as you study them. This is a great foldable for Root Words and their meanings from Teaching In Room 6.
Descriptive Writing: After reading and studying about Greek Mythology, have your child write their own myth. Discuss the elements of a myth and of descriptive writing. You can also use this time to go over concepts like:

Imagery
Strong action verbs
Figurative Language
History:
Greek Mythology: This book includes a lot of references to Greek Myths as well as Greek Gods and Goddesses. Define a myth. Explore Greek Mythology by reading several of the myths that are mentioned in the book.

Perseus and Medusa
The Competition: Athena and Poseidon
The Golden Fleece
A Day in Ancient Greece: To understand Greek Mythology you may also want to study Ancient Greece. Discover all you can about Ancient Greece. Create a diorama to show a traditional village or home, complete with clothing worn, pottery, etc.
Geography:
Map it out: Draw a map of Percy Jackson's trip across America. Using a blank map of the United States or a dry-erase map, have your child plot all of Percy's stops as they read through the novel.
Math:
Shortest Distance / Fastest Time: Using the map of Percy's journey across America, have your child calculate the best way to make that journey. Which route would be the shortest distance? The fastest time? Which mode of transportation would be preferred, why?
Drachma: Have your child research the drachma. Compare it to our currency and other currencies around the world. What makes the drachma special?
Science:
Meal Planning and Prep: Have your child research food that was typical in Ancient Greece. Create a meal for your family based on what the Ancient Greeks had access too. With supervision of course, have your child cook the meal that he or she planned. Enjoy!
Art:
Pottery: While studying about Ancient Greece you will also learn about pottery. Try to make your own Grecian Urn using this tutorial from The Unlikely Homeschool.
Activities and Crafts:
Baseball Cards: Research all or a few of the Greek Gods and Goddesses mentioned in Lightning Thief. Create baseball cards for each. The baseball cards should include a hand-drawn picture and their stats (basic information).

Zeus
Athena
Poseidon
Hades
Chiron
Hermes
Apollo
Cronus
Medusa
Perseus
Download the Greek Mythology Baseball Cards Printable
Download the Greek God Baseball Cards
Your download link will be emailed to you and you will be subscribed to Proverbial Homemaker if you aren't already. Be sure to check your spam/promotions folder. If you have any issues, check out this troubleshooting guide or feel free to email me!
(Note: This Lightning Thief printable was created by Dani from Live Love Learn Gracefully! Signing up to download the printable will also add you to her email list. You will not be disappointed by her own great posts!)
I hope you enjoy this unit of study as much as I do! For other homeschool ideas please visit my blog. Also, feel free to leave any other Lightning Thief related activities that you come up with in the comments section, I would love to hear them!
---
Hi, I'm Dani! I'm a middle school teacher turned stay at home mom of three. I spend my days with my girls, teaching in our home preschool, working part-time as an Early Childhood Educator, and reading as many books as I can! Join me at Live Love Learn Gracefully where I write about homeschooling, literature studies, life with three under three, twins, and hopefully encourage you as well.