Moms are a part of everyone's life in one way or another. Therefore, we will all be presented with the opportunity to minister to a mom in need more than once in our life.
You may know a mom who has been made a widow, a single mom, a mom who has lost her own mother, a mom who has lost a child, or a mom who is struggling to conceive. Here are some ideas you can minister to her.
*** Heads up: There's a FREE download at the end for a Scripture prayer calendar! ***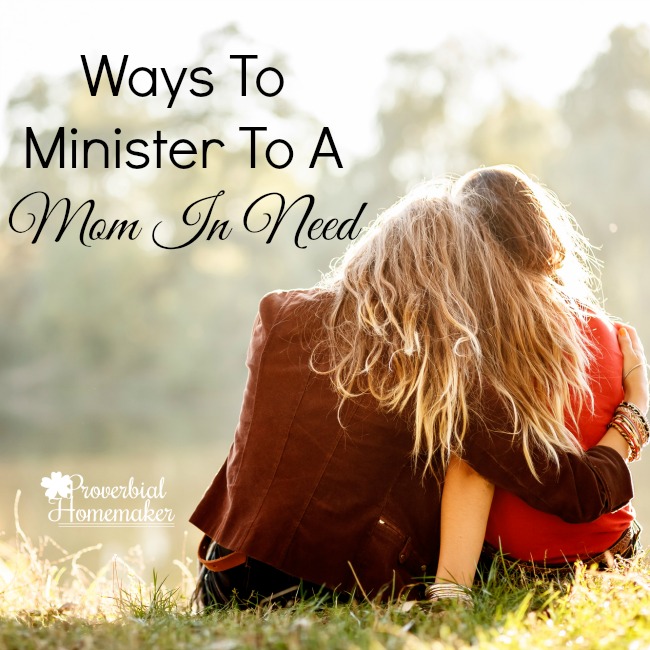 Disclosure: *This post may include affiliate links. As an affiliate, I earn from qualifying purchases. Read the disclosures and terms for more information.
Ways To Minister To A Mom In Need
There are several ways you can help any mom in need.
Bring them a meal.
Clean their home.
Watch their kids.
Do yard work.
Help with home or auto repairs.
Pray for them often.
Be available to them to chat about their struggles.
Give them a themed care basket (include something pretty)
In addition to the above ways you can help a mom in need, here are ideas for the single mom.
Take her and her children out to do something fun.
Donate money or gift cards.
Donate new or gently used clothing for her children.
Donate groceries or offer to pay for a grocery shopping spree.
If she homeschools, donate new or gently used curriculum.
All of the above (applicable) ideas, plus these ways to help the grieving mom.
Sit with them and just listen to them talk about their loved one.
Share memories of their loved one with them.
Send them a card letting them know you remember.
Visit the gravesite of their loved one & leave flowers or gifts.
Text them a picture of the gravestone to help them feel closer to their loved one (especially if they do not live local to the cemetery, but even if they do).
Hug them when you see them.
Let them know you are there for them as they grieve.
Let them know you will never forget them or their loved one, even years later.
Make them a memory book of their loved one.
Give them a devotional filled with encouragement.
Thoughts on Grief
Grief is a lifetime event, the pain changes but never goes away. Every grief journey is different and each person travels their own path. Whether she is grieving her husband, her mother, or her child much of the ways you can be there for her are the same. Acknowledging their pain and loss, comforting them, and encouraging them with God's word are probably the most important things you can do.
And for the woman who desires to be a mom, but is struggling to conceive; some of the above ways to minister to a mom in need are applicable to them, too. For example, they are grieving a loss and may be suffering financially or medically. Here are some more ways to be there for them.
Support them in their unique journey.
Schedule time with them without your own children (in addition to family time with them).
Let them share their mixed emotions with you if/when you announce your own pregnancy.
Let them know you are aware of their pain.
Let your children minister to a mom in need either on their own or with you. Teach them by example how to care for others who are hurting. Children can donate of their time or money to complete many of the ideas above, too. Hopefully this will encourage and equip you and your family to be a beacon of hope to a mom in need!
---
Pray through grief with this printable Scripture checklist! Includes doodle coloring page and a notebooking page for kids.
Go to the Read Pray Love page to find out how to use these and download printables for more prayer topics!
---
You Might Also Like…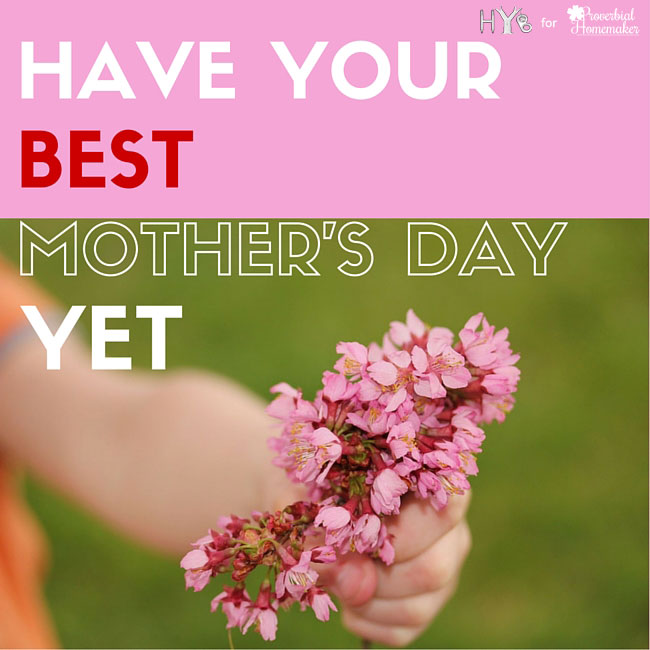 ---
This post was originally a guest post by Clarissa is a Christian – Wife, Homeschool Mom to 7 Children with Medical & Special Needs, Grieving Mom to 1 Child in Heaven, Homemaker, and Writer. You can find her at ClarissaRWest.com sharing practical tips & encouraging others to count blessings, seek joy, and find strength in Jesus.