Good books are a huge part of our family's culture. We carry big hauls home from the library, read aloud together almost every day, enjoy great audiobooks, and "decorate" the house with bookshelves and precarious stacks on every flat surface. 😉
It has always been important to me that my children love books and enjoy them often. Even better to enjoy and discuss them together! And because books can be such a huge influence, as a Christian mom it's important to me to be intentional with the books we read and the ones I hand to my children to enjoy on their own. So I make a point of gathering great Christian literature in our home.
*** Hey! There's a fantastic giveaway of read-aloud books from Generations in this post! Click here to jump to it. ***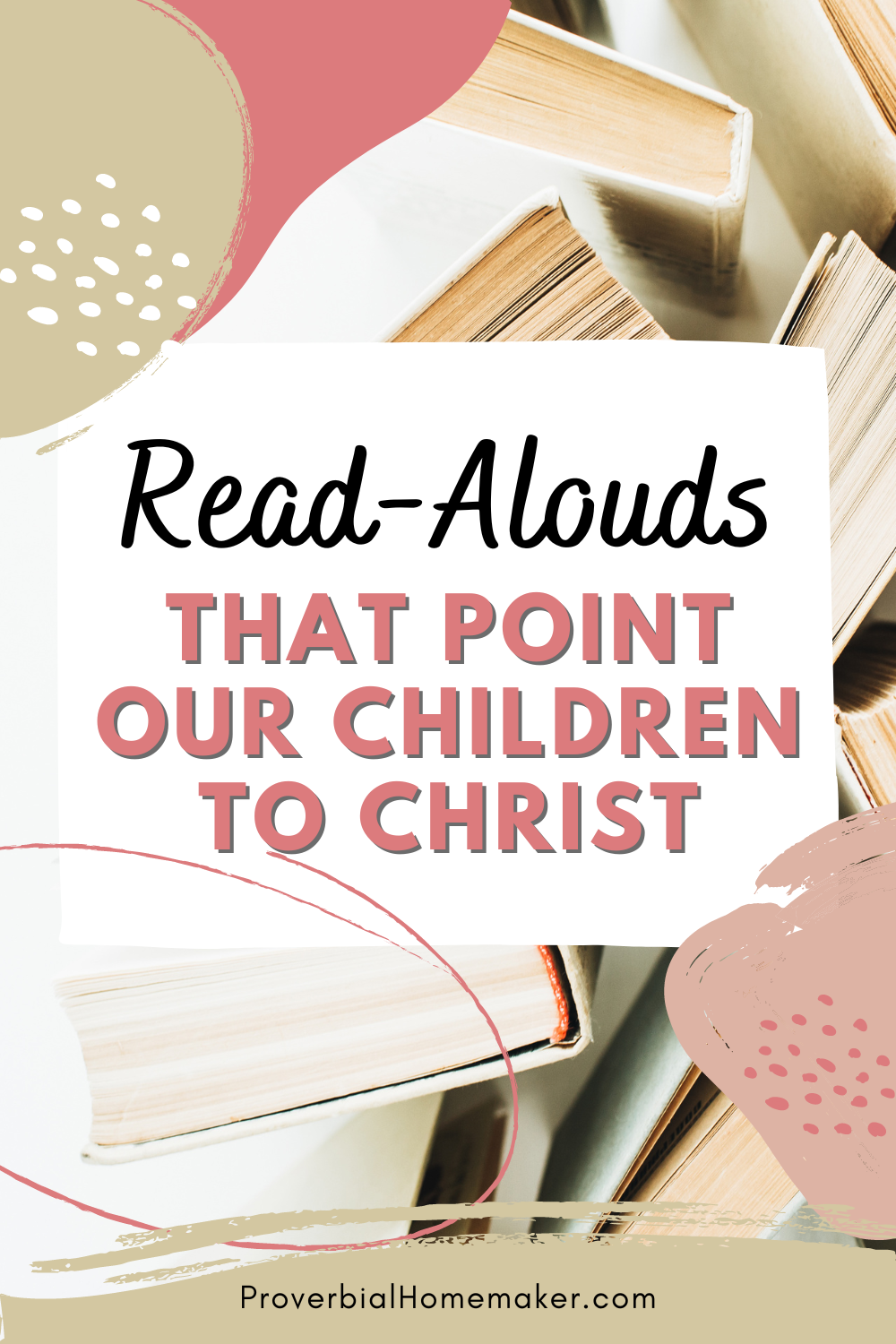 Disclosure: *This post may include affiliate links. As an affiliate, I earn from qualifying purchases. Read the disclosures and terms for more information.
Books Have Influence… Stories Matter
Stories are important. They reflect and shape culture. They enrich our lives and spark our imaginations. Whether through literature, historical fiction, or biographies, stories help us connect with people, events, and ideas in an engaging and memorable way. They communicate values and complex concepts in a manner that is relatable and accessible.
We tell our children stories about their childhoods, read them epic tales at bedtime, and more. Reading and telling stories is woven into so many aspects of our lives! Even Jesus told stories and parables to his followers.
Why is it that stories are so powerful? I think it's because they are designed that way. God uses story to help us know and understand him, as much as our minds can, and to share the greatest story of all: the gospel! And the very BEST books and tales are the ones that point us back to that greatest story. Christian literature is wonderful for this purpose.
Start With the Most Important Story
If we want to use stories and read alouds to point our children to Christ, we need to start with the most important story of all: the Bible! Not only is it a valuable and essential part of Christian family life, but the more familiar our children are with the themes and stories of the Bible, the easier it will be for them to see it reflected in other stories.
Make teaching your kids the Bible a priority in your home. If you're ready to dig into Christian literature, start with Scripture. You'll find poetry, history, narrative, and more. Enjoy it for the engaging story it is, study it together, and memorize verses.
Of course, Scripture is more than just a story. It's the very word of God! Impress this upon your children and share these important truths about the Bible with them often:
It is God's revelation to us about His character and purposes, and His plan for our salvation
God answers big questions and gives us practical tips for living a godly life.
The Bible is the most true, accurate, reliable, and eternally relevant volume of books ever written.
It equips us with biblical principles and helps us guard against lies and false teaching.
Reading the Bible is so important, but it doesn't have to be intimidating! Just get started. Here are some ideas:
Start with simple Bible readers for your younger kids. This past year we've been using the God's Big Story books for individual reading practice as well as read alouds. They're very well done and go more in detail with each level.
Read aloud from Scripture. We read through 1-2 chapters of the Bible and discuss it together. It's a great habit to begin! You can also use the Bible Road Trip curriculum along with your daily family readings for family devotions or homeschooling.

I also highly recommend the book Help Your Kids Learn & Love the Bible by Danika Cooley. It's a fantastic book for parents that helps equip you to teach the Bible in a simple and accurate way.

Use the curriculum Sound Words: Lessons in Theology for family devotions or homeschooling. It will help you learn and discuss overarching themes and messages of Scripture. This is particularly helpful because it will make it easier to spot those themes in other literature you read.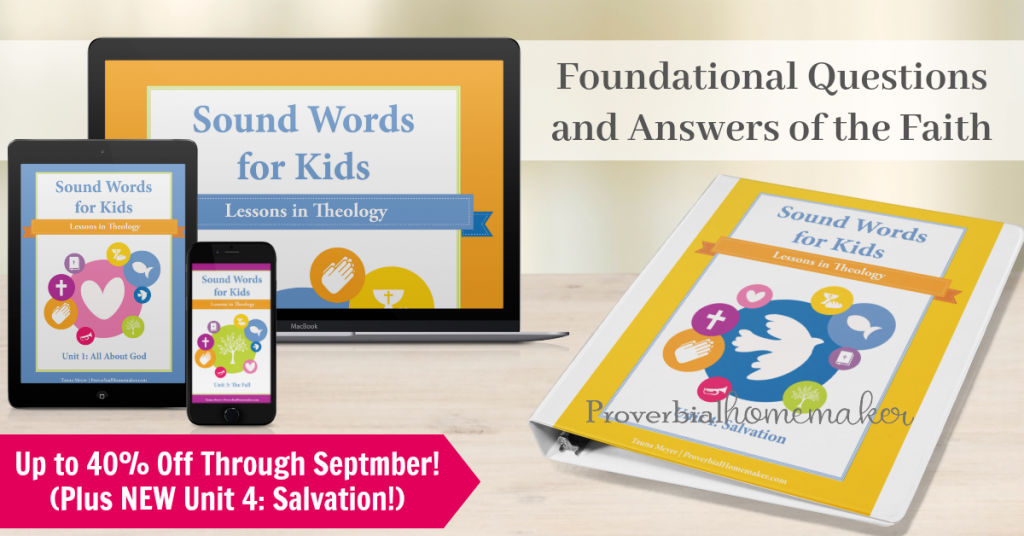 Gather Christian Literature that Points to Scripture
As your kids are growing in familiarity with the Bible, gather books that echo the themes and big ideas of the Bible and enjoy them together. Look for ways that the story tells about God and His nature, about mankind and our need for a Savior, and points to Jesus and to the character of Christ.
It is such a joyful thing to be reading aloud with my children and hear them gasp "oh! that's just like Jesus" or "hey, that reminds me of the story of Jonah!" The conversations we have in those moments are so moving and sweet as we go back to God's Word to talk about the truth that was revealed there. Soon, they'll begin to spot those same themes elsewhere: in a news story, in the history books, and more.
Of course, because God is the source of all truth, you can find hints of it reflected in many pieces of literature, whether they do so intentionally or not. We certainly enjoy a wide variety of books. But I really enjoy finding Christian literature that purposefully points to Christ and sharing those with my children. They inspire, edify, and build us up in the faith!
How to Find the Best Christian Literature for Kids
It can be challenging to find well-written literature that intentionally points our kids to Christ. Here are some resources for Christian literature that have helped me in that effort:
Generations Read-Alouds – I love the read-aloud books and bundles at Generations. You can be sure that the books they provide are Christ-centered and enjoyable! Our favorites so far are Pilgrim's Progress, Titus: Comrade of the Cross, and the Patricia St. John books. You can also find a find a free book list by them here.
Lamplighter Ministries – We have enjoyed so many Lamplighter books and audio dramas! We pick one up every year at their booth at our local conference and their paper catalog is a pleasure to browse through. Our family favorites are The Giant Killer, Sir Knight of the Splendid Way, The Basket of Flowers, Teddy's Button, and Sir Malcom and the Missing Prince.
Rainbow Resources – This is a Christian homeschool curriculum site that has a great page presenting Christian children's literature. Of course, you'll want to check into books before you purchase them, but I love the categories they provide on this for easy browsing and finding new ideas for read-alouds and gifts.
Christian Biographies – Fiction isn't the only genre we use for family read alouds that point to Christ. Our family particularly loves Christian missionary biographies!
Other Resources to Consider – These resources don't necessarily only recommend Christian literature, but they provide guidance for the Christian family navigating a wide range of children's literature. We have them all and I've used them extensively. I do sometimes double check book reviews first if I'm going to hand them to certain kids, to check for sensitive topics or mature themes. But they're great for finding read-alouds since you can edit on the fly and pause for discussion if needed.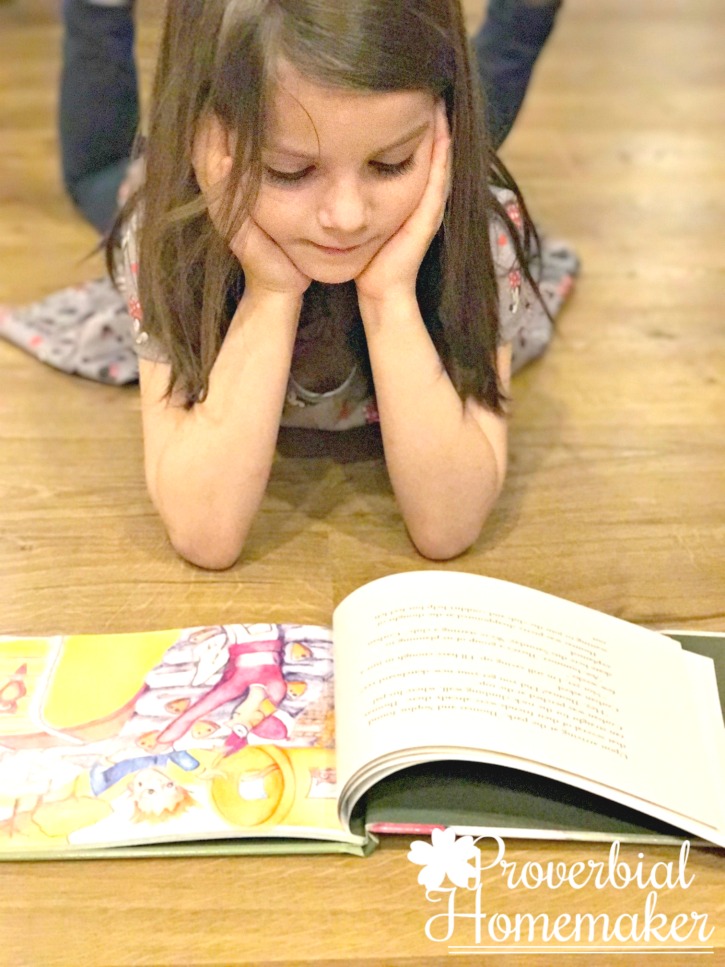 An Important Reminder About Children's Literature
Book lists and recommendations only get you so far. It's important to remember that in the end evaluating whether a book or series is appropriate for our child is up to us. This is true for Christian literature, too. Here are some things to keep in mind:
Pray for wisdom and guidance – Ask the Lord to help you navigate all the selections out there and to teach your children to do the same.
Use tools for book reviews – Find some resources to help you do quick book review checks. Sometimes I'll just google a book, but I've also used the PluggedIn site, searched this FB group, or asked for input in the Homeschool Successfully fb group if I'm not sure about a book. And of course, sometimes I don't find anything and I read ahead to make sure.
Be careful in the library – Library runs include checking out books on my phone before we check out. Most often, though, we review and check out books ahead of time to pick up at the library.
Read aloud and discuss regularly – Reading books aloud is not only a wonderful way to enjoy stories together, but it makes it easy to edit on-the-fly or to pause and discuss. This is a great way to model for your kids how to handle books in a God-honoring way when they're reading on their own, too.
Know what your kids are reading – If you do all these things, you'll have a good pulse on what your kids are reading. this is very helpful and will give you a heads up when a book or series isn't appropriate for your family.
Regularly discuss worldview – As you're doing read-alouds and evaluating books, discuss worldview with your children. The worldview of the author, the character, and the culture is important, and either honors God or doesn't. Being able to recognize and discuss these points in books is an important life skill for Christians. And don't forget to have those same discussions when watching movies or listening to music! reflected in books and other media –
Transition from control to influence – Eventually you'll want your children to learn to evaluate and handle books in a God-honoring way all on their own. For us, depending on the child's maturity level and spiritual growth, we'll begin this process in middle school. Continue having great discussions with your teens about the books they're reading and providing guidance in their selections, giving them increasing opportunities to make those choices on their own. We model this same approach with our homeschool studies and appreciate the approach that Generations takes with their literature progression.
I hope these ideas and tips are helpful for you as you use Christian literature and read-alouds to point your children to Christ!
Giveaway: Your Choice of 3 Generations Read-Aloud Books!
As a part of the Christ-Centered Home series, Generations is offering one Proverbial Homemaker reader a chance to win 3 read-aloud books of their choice! You can choose books from any of the following bundles:
Enter below! Must be 18 years of age or older to enter. Giveaway ends June 6th at 11:59pm PST. Vendors are responsible for delivery of the prizes. Winner has 48 hours to claim prize before another winner is chosen.