With the exit of ready-made, sugary breakfasts from our house like poptarts, sugary cereals, and frozen pancakes my family has been begging for more grab and go breakfast options in the mornings.  Are you looking for some fun breakfasts, too? Time to build up a list of great meal plans and recipes! Get started with these fun pancake poppers! You'll love these bite-sized pancake muffins for your littles to gobble up.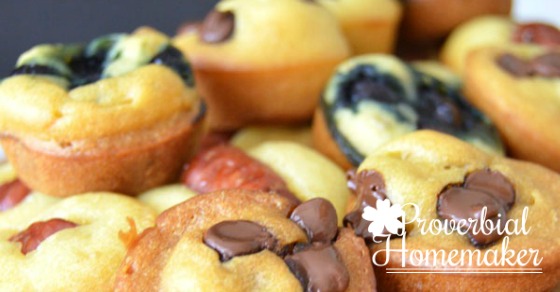 I've also been working on some great freezer meals for my family and these are a perfect fit. You can change them up with many different ingredients for a fun sweet or savory breakfast treat. You may also want to check out my healthy breakfast muffins for more great freezer meal ideas!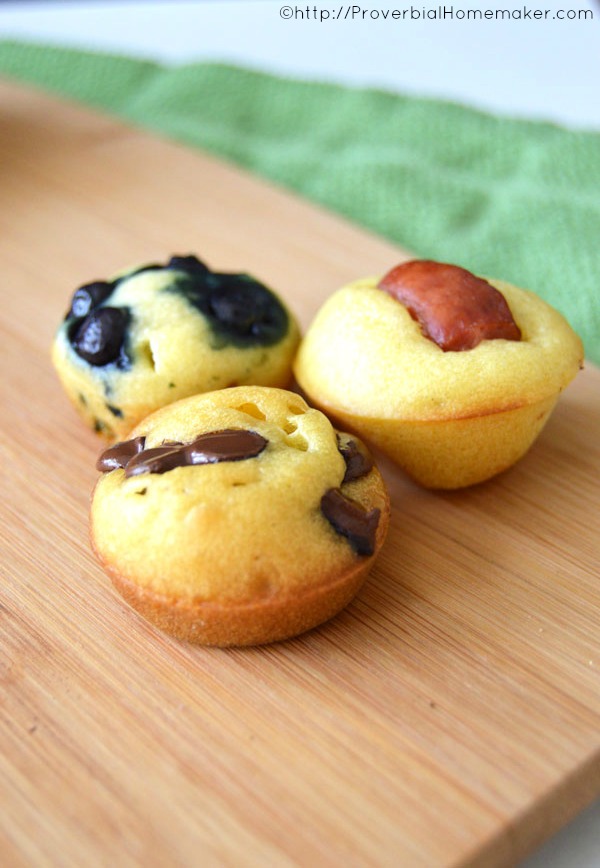 These mini pancakes would be great for little hands or to pop into a lunch box as a sweet after lunch treat for your littles.  What I love about these is that you can completely eradicate those dreaded messy pancake eating days where your toddler ends up with more syrup on his body than in his mouth.  These are perfect for dipping and hopefully creating less mess along the way!
Although if you add chocolate chips, all bets are off. 😉 
Check out some variations of the pancake poppers and get the recipe!