Disclosure: *This post may include affiliate links. As an affiliate, I earn from qualifying purchases. Read the
disclosures
and
terms
for more information.
We all know breakfast is the most important meal of the day, right? A year or so ago, i began trying to steer our cold cereal-loving family toward healthier, cheaper, more filling breakfasts with some better meal ideas. We have a fairly steady oatmeal habit with cereal or waffles once or twice a week now, so I decided to try to add some variety.  Enter healthy breakfast muffins!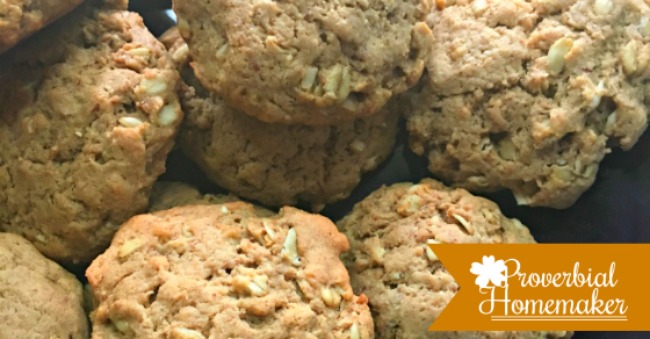 Are you ready to try these healthy breakfast muffins? 
You'll love my favorite quick and healthy breakfast muffin recipe! These are different because they are flourless muffins. I blend the oatmeal in my blender and mix the recipe by hand or with my mixer. You can also try putting the ingredients in the blender with the finished oat flour, but I like a less fully mixed batch for texture.
I also love using my silicone regular muffin pan or mini muffin pan. Just spray them with cooking oil, place them on a cookie sheet, and spoon/pour in the batter! They pop out easier and are simple to clean. 
Take a look at the recipe!

Healthy Breakfast Muffins: Basic Recipe + Varieties!
Prep time:
Cook time:
Total time:
Ingredients
2¾ cups old fashioned oats (divided)
1 cup plain greek yogurt
2 eggs
½ cup honey
2 tsp baking powder
1 tsp baking soda
2 tbsp ground flax seed
1½ tsp vanilla
½ tsp cinnamon
2 ripe bananas
Instructions
Blend 2½ cups of the dry oatmeal for 8-10 seconds.
Combine in a bowl with the other ¼ cup oats and remaining ingredients and stir until just mixed.
Spoon into regular or mini muffin tins (lined and/or greased).
Cook at 400 degrees for 20 minutes or until a toothpick comes out clean.
These muffins are great by themselves, but you can change them up with these optional add-ons:
Fruit (Cranberries, blueberries, etc.)
Nuts (almonds, pecans, walnuts, etc.)
Mini chocolate chips or 1-2 tbsp chocolate powder
These muffins are a perfect basic recipe that you can adjust to fit your family's tastes. Plus, they FREEZE WELL! That's kind of a big deal, mamas. I often bake up a double or triple batch, using different add-ons, and end up with a nice set of frozen muffins ready to de-thaw the night before a busy morning!
You Might Also Like…