Easter is our favorite holiday! It is so easy to find bunnies and eggs when you're looking for ways to celebrate Easter, but let's celebrate the resurrection of Jesus instead! Here I'm sharing my favorite Christ-Centered Easter books and some extra fun resources and for you to make it special.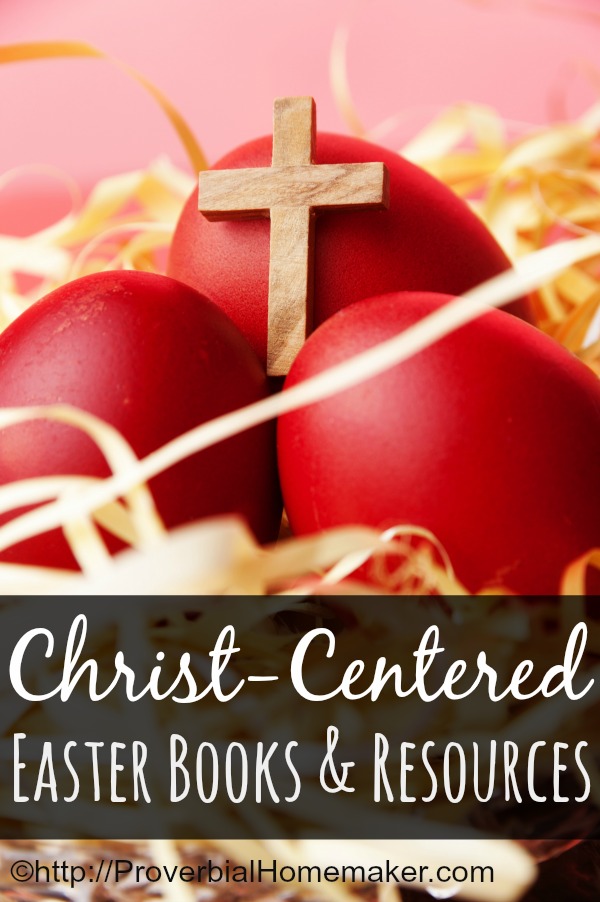 Christ-Centered Easter Resources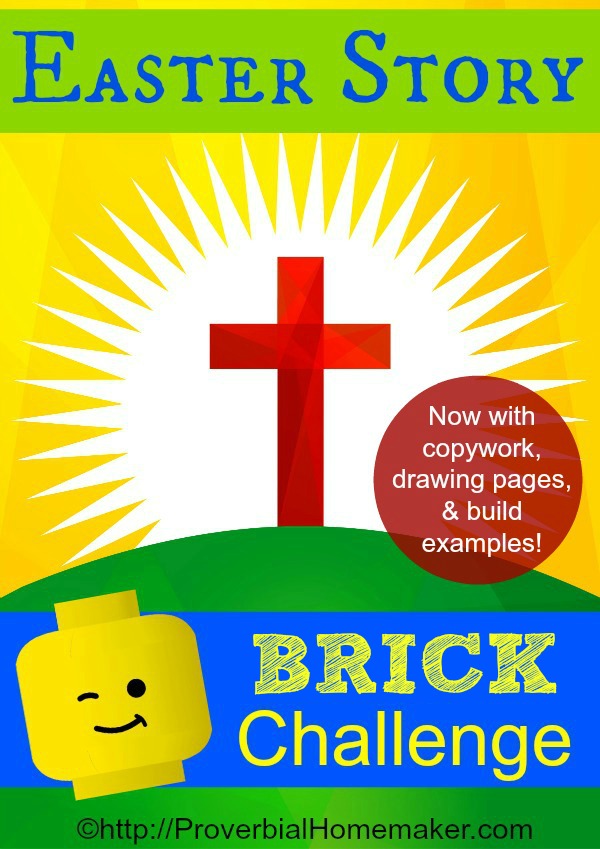 Looking for a fun way to review the Easter story? Check out our Easter Story Brick Challenge! Your kids can build their way through the Easter story, along with coloring pages, scripture copywork, and more!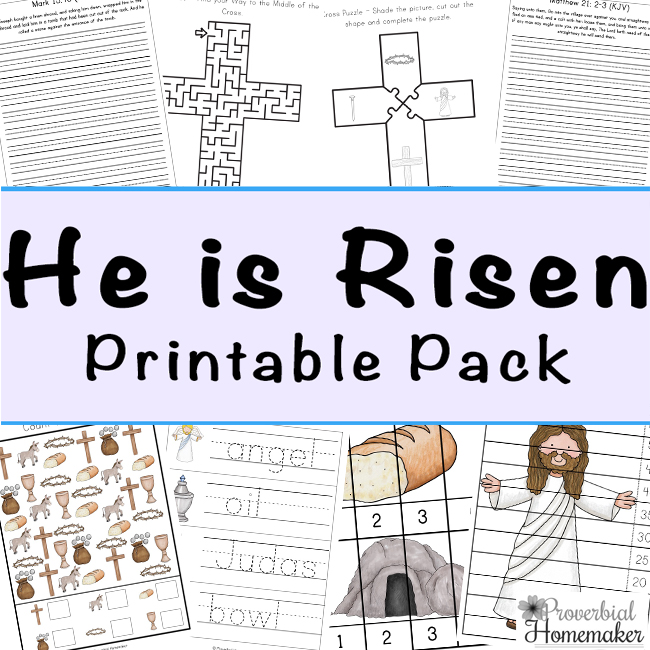 Teach your children the true meaning of Easter this year with this 100-page He Is Risen Resurrection Sunday Printable Pack.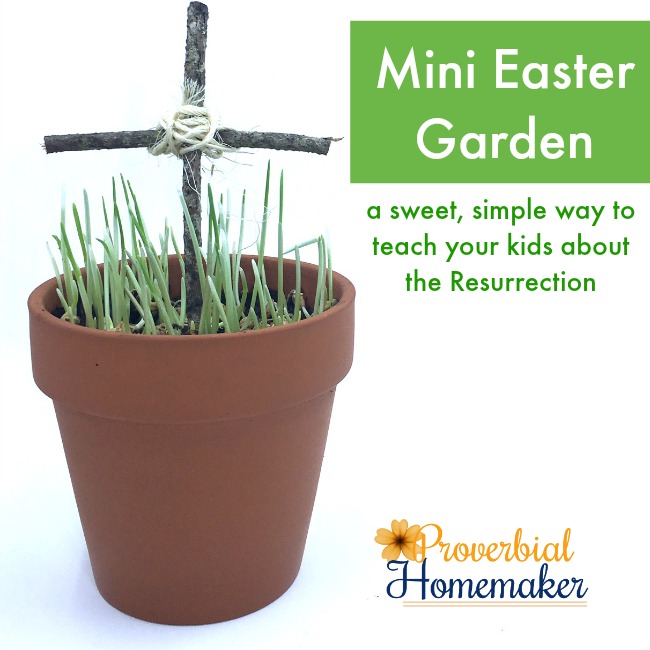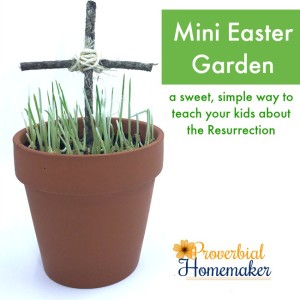 A favorite tradition in our home is the Easter garden or Resurrection gardens. Check out our twist with the mini versions! Walks your kids through the simple points of the Easter story.
A Sense of the Resurrection is a great Christ-Centered Easter devotion and experience for families with young children, from ohAmanda
Make your own Resurrection Eggs with this activity from History of Holidays from Homeschool in the Woods! I love all the holidays they cover. This is just one activity
OR you can buy one from Amazon – Easter Egg Set – 12 Resurrection Eggs W
ith Religious Figurines Inside – Tells Full Story of Easter HINT: These go perfectly with the book mentioned below, Benjamin's Box.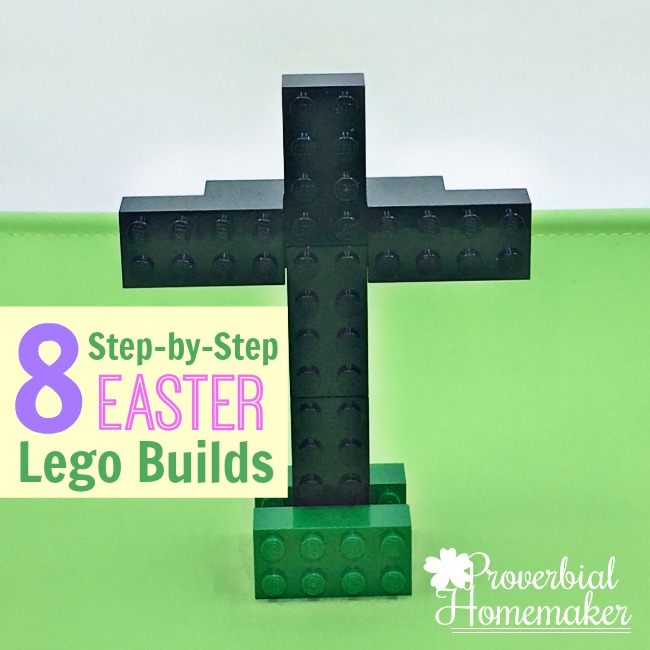 Try some fun Easter Lego builds with this free download and step-by-step instructions!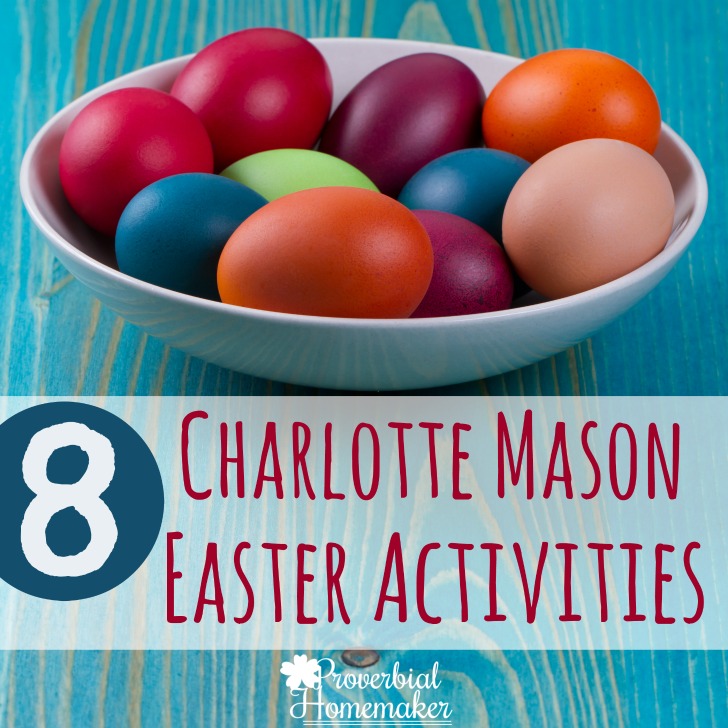 Find great activities for Easter the Charlotte Mason way with this little roundup!
The Resurrection stick figure family Bible study We LOVE GrapeVine studies!
Easter Resources from What's in the Bible!
So Much Bigger Than the Bunny Lent / Holy Week Family Devotion a great Christ-Centered Easter reading plan from Kids in the Word
Melissa & Doug New Testament Cube Puzzle Includes Resurrection scene in addition to the Nativity, Jesus Walking on Water, and more!
Great Easter Books That Point to Jesus
The Tale of Three Trees: A Traditional Folktale Gain a new perspective on the life of Jesus, as told by the trees who carried Him throughout his life.
The Legend of the Easter Egg, Newly Illustrated Edition: The Inspirational Story of a Favorite Easter Tradition
A story of faith, love, and wonder….a reminder of the miracle of Easter that children will treasure.
Benjamin's Box: The Story of the Resurrection Eggs A journey to learn who Jesus really is, told through the experiences of a child.
The Easter Cave Rhyming and colorful illustrations will draw children in to this beautiful story of the Good News.
The Parable of the Lily: Special 10th Anniversary Edition (Parable Series)
A single bulb reveals truth to Maggie, and unfolds the miracle of grace, forgiveness, and the meaning of Easter.
An Easter Gift for Me Children learn about the gift of Jesus and how He still lives today!
The Story of Easter (Trophy Picture Books)
Learn how and why people celebrate Easter! Includes hands-on activities.
The Week That Led to Easter – Arch Books
Enjoyable, easy to understand, and scripturally sound stories that retell the events of Palm Sunday through Easter day.
A Christ Centered Easter: Day-By-Day Activities to Celebrate Easter Week
Christ-centered book for the whole family ~ includes devotional ideas for the days from Palm Sunday to Easter day. Great for all ages and includes hymns and activities, too!
Easter Bunny, Are You For Real? (Is It for Real)
Help your children move beyond the commercialism surrounding Easter and move beyond, to the life, death, and resurrection of Christ.
J Is for Jesus: An Easter Alphabet and Activity Book Includes 4 activities and craft ideas for families!
You might also like…