We like to make a big deal out of the Easter season in our home. It's just another great opportunity to focus on Jesus, especially the life-changing truth of the resurrection! Easter is our favorite holiday, so we like to enjoy several special Easter books just for this season.
There are so many Easter books to choose from. Many of them are ok, and fun to have on hand. But if you're looking for some true gems, here's a list of my favorite Christ-Centered Easter books!
Disclosure: *This post may include affiliate links. As an affiliate, I earn from qualifying purchases. Read the disclosures and terms for more information.
Like I said, we love Easter books. 🙂 But it must be emphasized that they should be used ALONG WITH reading the Scripture itself. In addition, be aware that many times Easter books with have some inaccuracies or can miss some points that you'll want to make sure are a part of your conversation with your children, such as a clear gospel message.
What is the gospel message? Remind your kids that we all sin and fall short of the glory of God. Our sin separates us from Him. God loves us so much that He provided the solution to that problem. He sent Jesus to live the perfect life we could never live and then take the punishment for our sins. Through His resurrection, Jesus conquered death, giving us freedom from sin and the promise of life lived eternally in fellowship with God. This Salvation is a free gift that nobody can earn, but is given to all who repent of their sins, put their trust in Jesus as their Savior, and confess with their mouth that He is the Messiah!
Great Easter Books That Point to Jesus
The Tale of Three Trees: A Traditional Folktale – Gain a new perspective on the life of Jesus, as told by the trees who carried Him throughout his life. We like the sweet story! Although it doesn't really talk about the resurrection, it provides a springboard to discuss three important events in Jesus' life.
We tend to read it during Christmas time as well.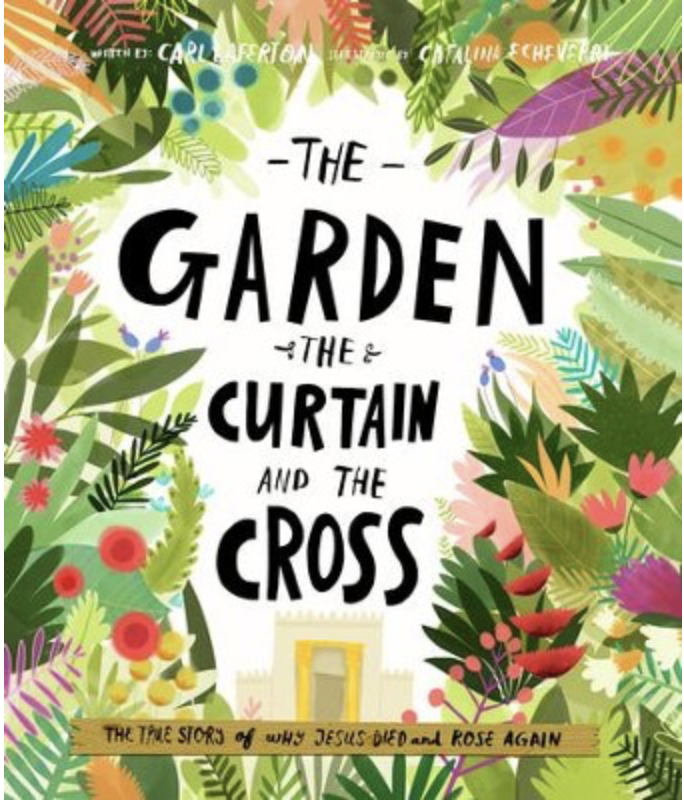 The Garden, the Curtain, and the Cross – A colorful and beautifully illustrated book that gives a good overview of the gospel and important elements of the story.
The Donkey Who Carried a King – The Easter story told by R.C. Sproul from the perspective of the donkey who carried Jesus into Jerusalem. Focuses on the servant heart of Jesus.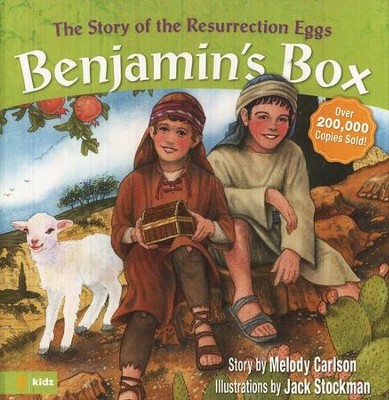 Benjamin's Box: The Story of the Resurrection Eggs – Tells an engaging story and the meaning of Easter. You can use it along with the resurrection eggs set designed to go with it, or just read it on it's own!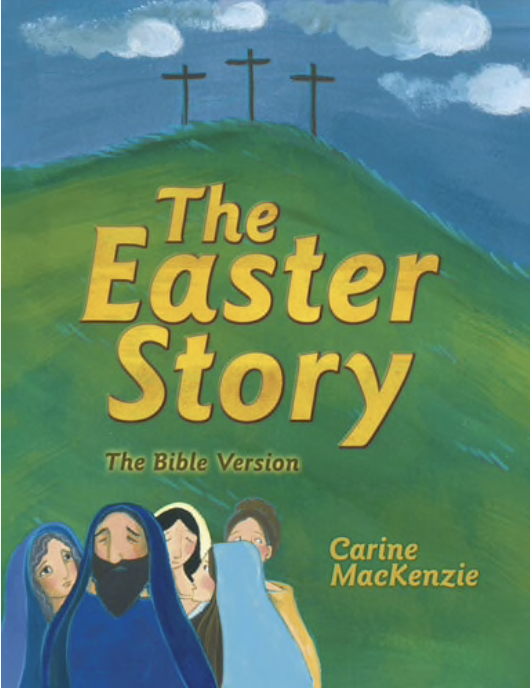 The Easter Story: The Bible Version – Carine MacKenzie gives a great retelling of the Easter story that's biblically accurate and includes lovely illustrations.
The Easter Story – This book by Brian Wildsmith has beautiful illustrations that will make a memorable reading experience. This one also follows the donkey through the whole story (although the donkey wasn't there the whole time, obviously). Note that it shows Jesus nailed to the cross.
He Is Risen: Rocks Tell the Story of Easter – I stumbled across this book and decided to get it for my kids. It would make a wonderful read aloud followed by an activity to build a scene from the story with rocks, Legos, or other materials! (I thought this short review was also helpful to point out a few issues to look for.)
The Easter Cave – Rhyming and colorful illustrations will draw children in to this beautiful story of the Good News.
That Grand Easter Day – A beautiful and simple book written in a build-upon way (like The House That Jack Built) that focuses on the empty tomb.
More Christ-Centered Easter Resources
Stories of the Resurrection – Stories of the Resurrection is a 4-7 week Easter family devotional and activity pack that focuses on the gospel of Jesus Christ! Your whole family can go deeper into the story of Easter.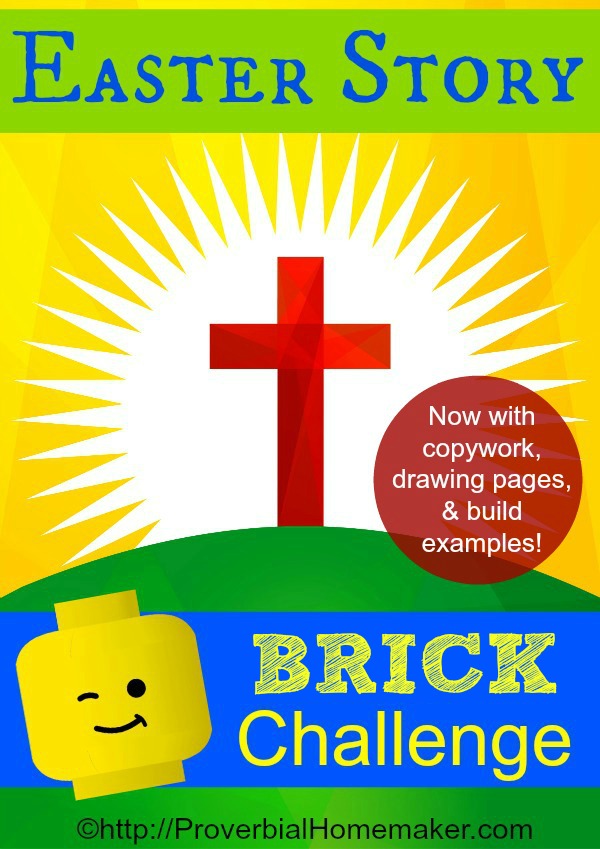 Looking for a fun way to review the Easter story? Check out our Easter Story Brick Challenge! Your kids can build their way through the Easter story, along with coloring pages, scripture copywork, and more!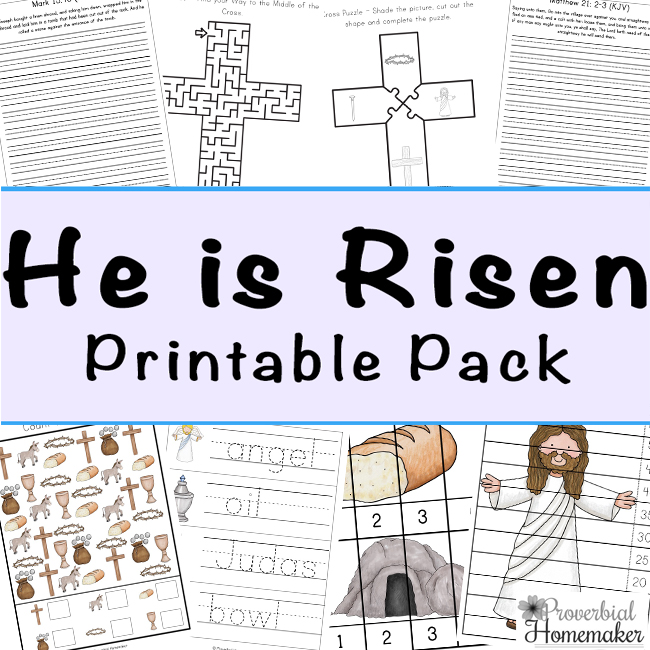 Teach your children the true meaning of Easter this year with this 100-page He Is Risen Resurrection Sunday Printable Pack.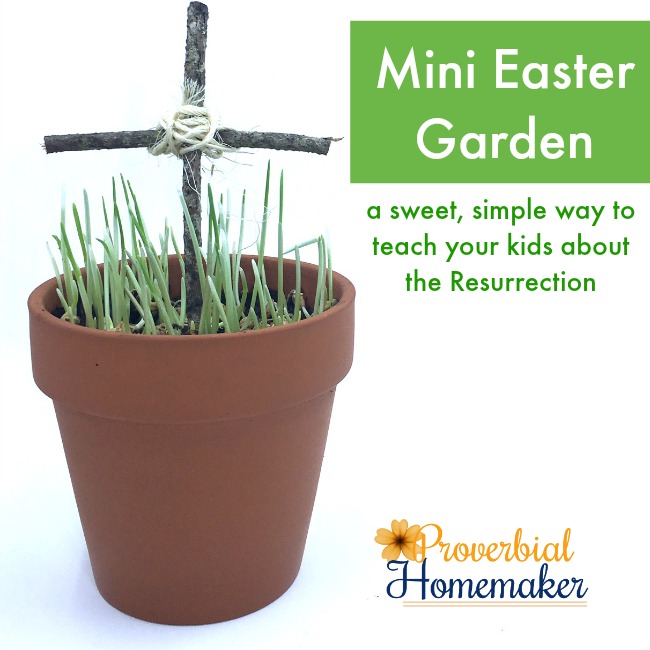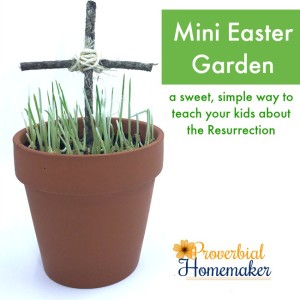 A favorite tradition in our home is the Easter garden or Resurrection gardens. Check out our twist with the mini versions! Walks your kids through the simple points of the Easter story.
You might also like…
Meaningful Easter Traditions Your Family Will Love