Use these fun summer homeschool ideas to make school exciting all year! Whether you homeschool year-round or not, you can use the change of pace during summer to try out some new resources and activities with your kids.
Summer is a great time to focus in on some of your child's talents and interests or venture into a different style of learning to see if you need to try something new the rest of the year. Perhaps you will still continue math and reading, but will spend more time in history, science, or the arts during the summer.
Here are several ideas and some amazing resources that you may not usually incorporate into your homeschool. These will help make learning fun for your child even through the summer!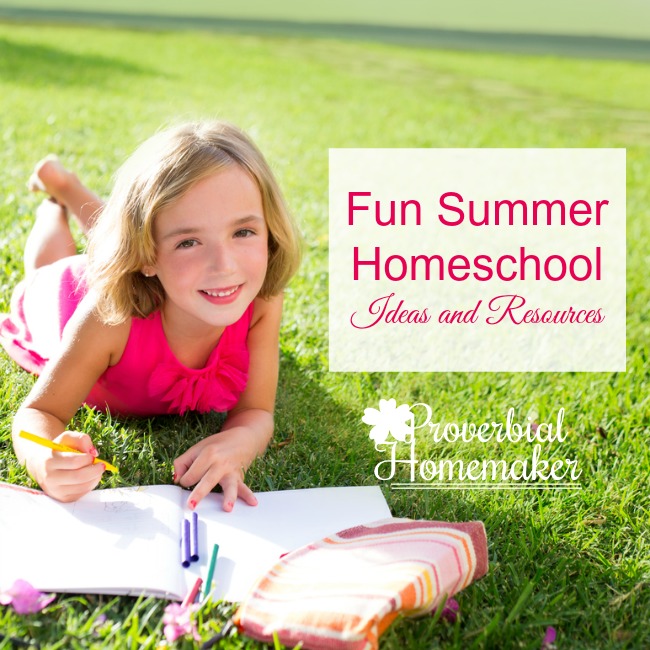 Disclosure: *This post may include affiliate links. As an affiliate, I earn from qualifying purchases. Read the disclosures and terms for more information.
Fun Summer Homeschool Activities & Resources
Extracurricular Activities
Enroll your child in swim lessons, music lessons, art lessons, etc. for the summer months.
Field Trips
One way to homeschool through the summer is by giving your child educational experiences that they will enjoy. Field trips are a great way to do this. The zoo, museums, live theater, musicals, farmer's market, the beach, fire department, historical forts and monuments, etc.
Literature Studies
Let your child choose a favorite book to use as the base of a book study during the summer.
Create your own activities to go along with the book. Include history, geography, science, art, and other applicable subjects.
Unit Studies
Has your child been begging to study the Middle Ages or Music History more thoroughly? Maybe they learned about something in science that they want to delve deeper into. Use a Unit Study to focus in on a topic that interests them!
It is amazing how you can take one topic of interest and have all of your homeschool studies revolve around it without skipping out on the important stuff.
Lego Learning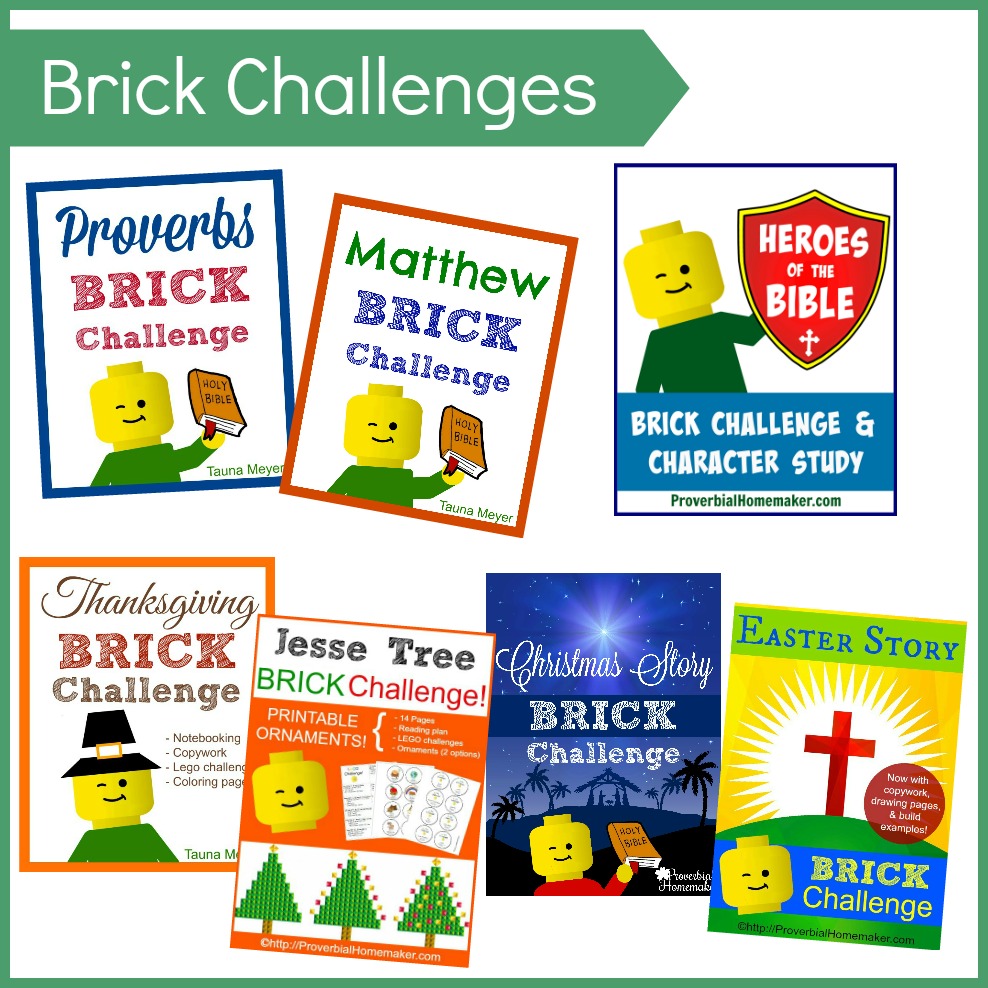 Summer Reading
Are you taking a break from math and other heavy subjects through the summer but want to keep your child's mind productive while spending quality time together? Turn to books! Often during the regular school year, we don't have as much time as we'd like to read aloud to our kids. Summer reading can make up for that!
You can choose several to read aloud to your child or for your child to read themselves or some of both.
You can make it a more structured learning time by giving your child a book list to check off. For example, tell them they must choose a book from each category: a biography, a historical fiction, a nonfiction, a short read/picture book, a science related book, a book of poetry, an art related book, etc.
Have them narrate the book back to you after they read it for accountability or discuss the read aloud with them.
Notebooking
Using the notebooking method can be a fun way to keep your child learning during the summer. You can provide a blank notebook for your child, purchase ready-made notebooks, or use free printables for guidance and ideas.
Choose one or more subjects for your child to journal/notebook about. Nature, science, literature, life. We like to read aloud missionary biographies together and use these free notebooking pages.
This can also account for composition, creative writing, art/drawing/sketching, spelling, grammar, etc.
Resources
You Might Also Like: