I admit, I'm a couch shopper on Black Friday. And I have fun doing it, too! 🙂
On this page I'm keeping a running list of all my favorite Black Friday and Cyber Monday deals for 2019. I will adding things through Monday so check back often!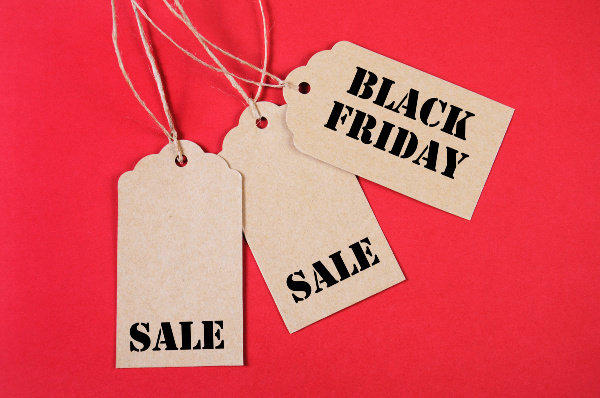 Amazon Deals That Caught My Eye…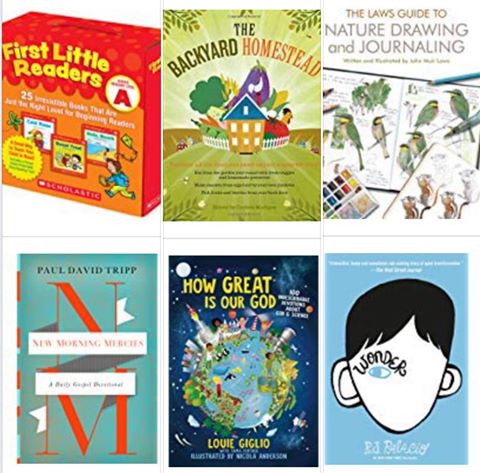 EdZone 25% Off + Freebie
Get 25% off at EdZone Publishing, including a FREE sight word bingo with any order using code BLACK25. Ends 12/2.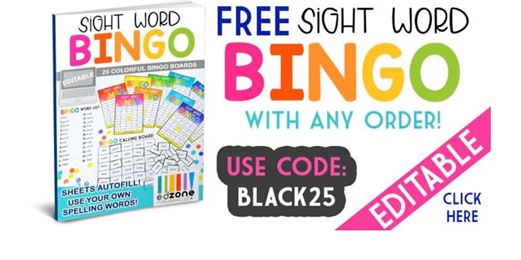 Homeschool in the Woods Special Bundles
Homeschool in the Woods is fantastic for hands-on history! Grab these special bundles for extra savings through Cyber Monday.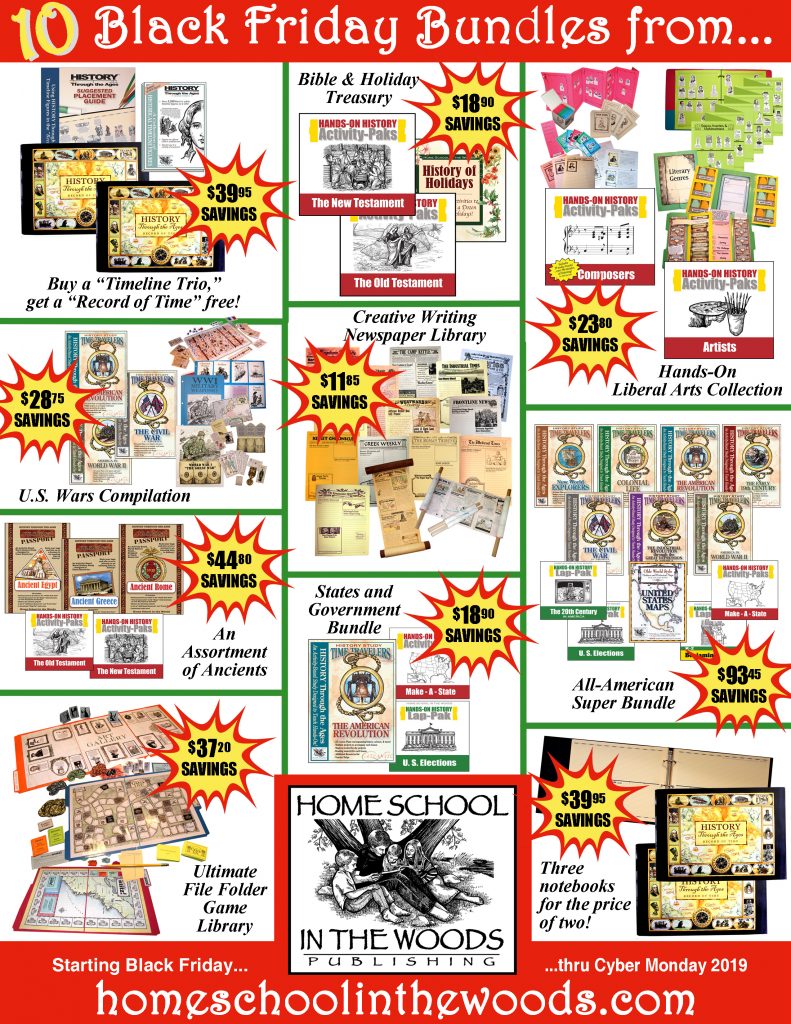 Literary Adventures for Kids
Literary Adventures for Kids provides online book clubs and literature studies for all ages with a TON to choose from. Right now you can take advantage of their 25% off Black Friday sale!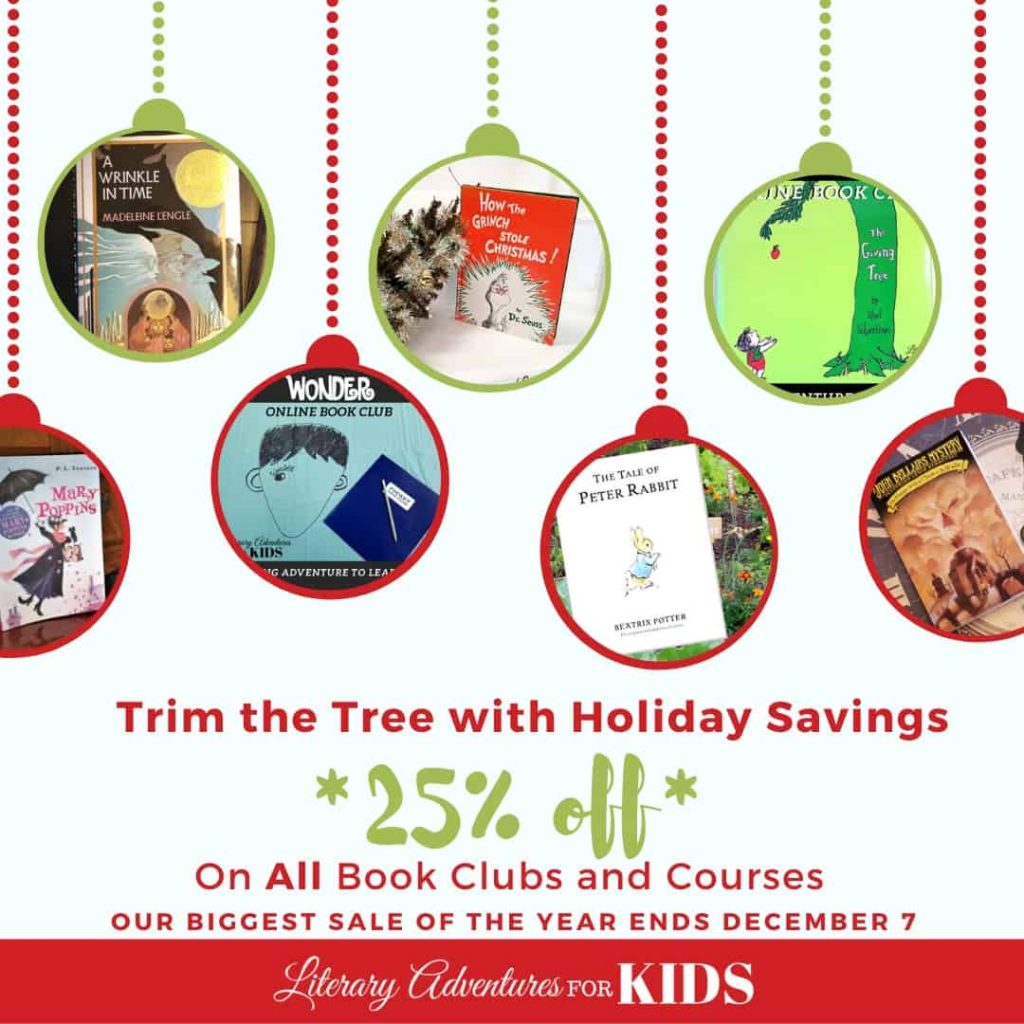 Beautiful Feet Books
Beautiful Feet Books is having a MOVING SALE!!! Midnight 11/28 until midnight 12/1. Save an additional 15% off their already-discounted prices on books, guides, timelines, maps, and CDs. Use promo code MOVING15 upon checkout! All Literature Packs are excluded from this sale.
Free Shipping Offer
Orders $100.00 and over – Shipping is FREE!!!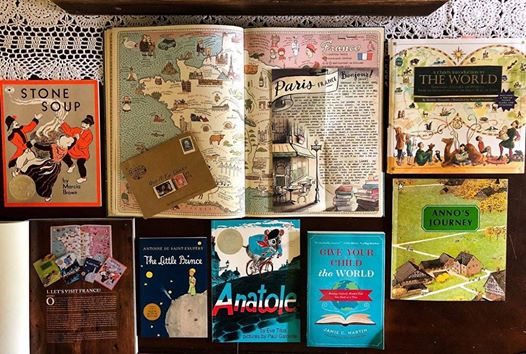 Beautiful Feet Books
40% Off at Compass Classroom
Get 40% off at Compass Classroom on courses such as Visual Latin, Devotional Biology, Word Up Vocabulary (which we use and love), Grammar for Writers, etc!
20% Off Grammar Galaxy
All Grammar Galaxy products are 20% off with code THANKS Wednesday 11/27 through Cyber Monday!
My kids love Grammar Galaxy! It's a fun and gentle way to teach grammar and can be used as a group or independently.
SkillTrek Express Course
For Black Friday through Cyber Monday, families can get a full level of ExpressSkill Trek Express (a full year of curriculum) for only $19.95 each and ALL 12 levels for $199.95!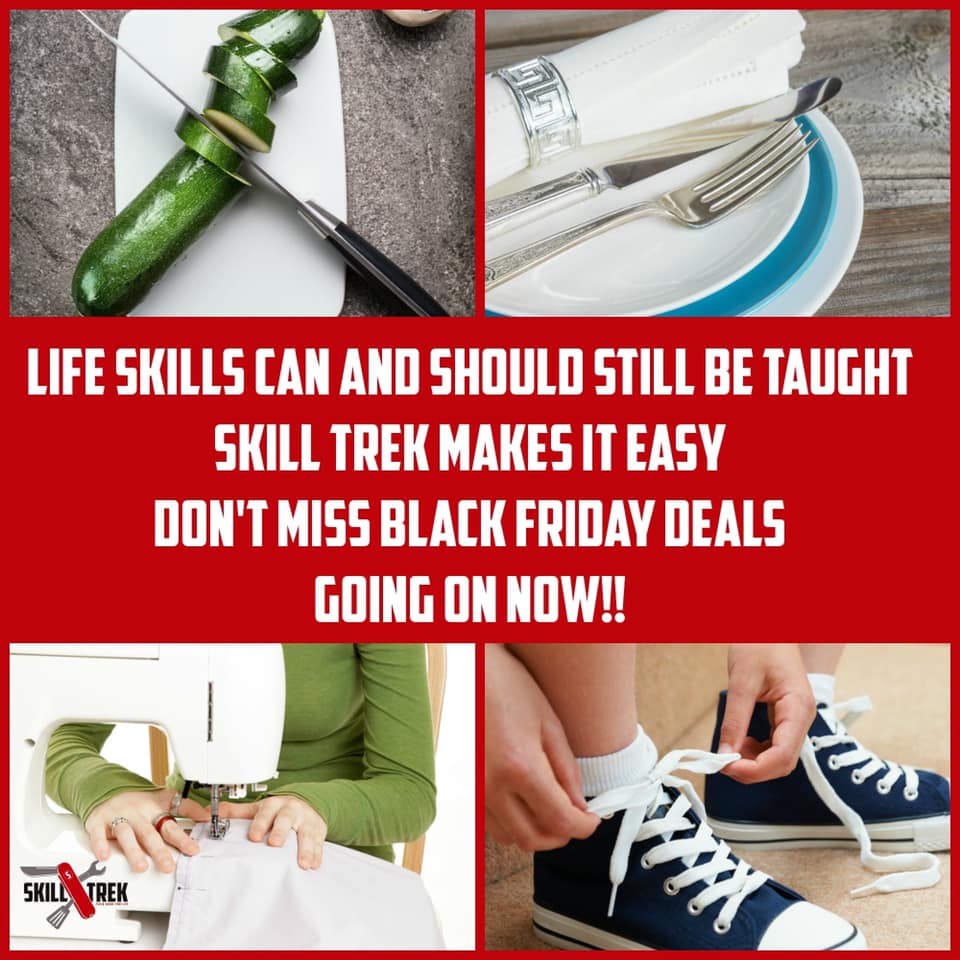 Master Books Scratch & Dent
Master Books
is having a MEGA Scratch 'N' Dent Event on Monday, December 2nd! Starts at 9:00AM CST.
Use this link
and ONE-time code TAUNASFRIEND to get an extra 5% off!
Crystal Paine Productivity Courses
Get 50% off courses by Crystal Paine such as Make Over Your Mornings, Say Goodbye to Survival Mode, and more.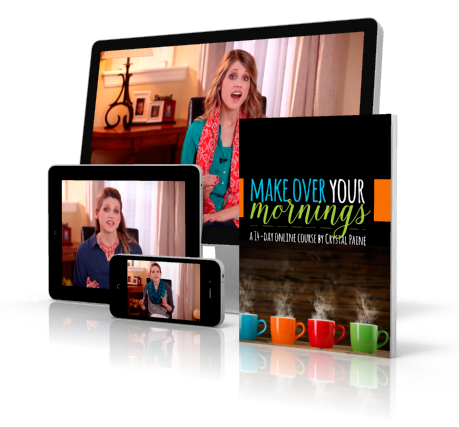 Rocky Mountain Oils
The big Black Friday sale at Rocky Mountain Oils is live NOW! Shop here and get 30% off storewide. This is a great time to stock up, shop their gift guide, or get some kits to help you get started with essential oils!
Maestro Classics
We really like the Maestro Classics CDs. Some of them function as music study and literature, too. 🙂 Their black friday sale just started!
SchoolhouseTeachers
Schoolhouse Teachers is re-activating ALL their most popular 2019 coupon codes! Lots to choose from on this page, but I'd go with either the BOGO coupon (which is SHARK) to get two years for $169, or use code NEWYEAR19 to get a year for just $90.
Hundreds of courses to cover all your needs or as a supplement for pre-K thorough high school!
Music in Our Homeschool Courses
Music in Our Homeschool is one to look into if you want to do more music study (or be more consistent with it) in your homeschool. 25% off store wide NOW!
We use several of these courses and I love them! Something for pre-k through high school. Right now we're using the Year of Charlotte Mason Music Lessons course.
Productive Homeschooling – Notebooking Pages
Productive Homeschooling will be having a Black Friday sale. If you haven't checked them out, be sure to head over and look at their freebies and samples! There's great info on getting started with notebooking, too.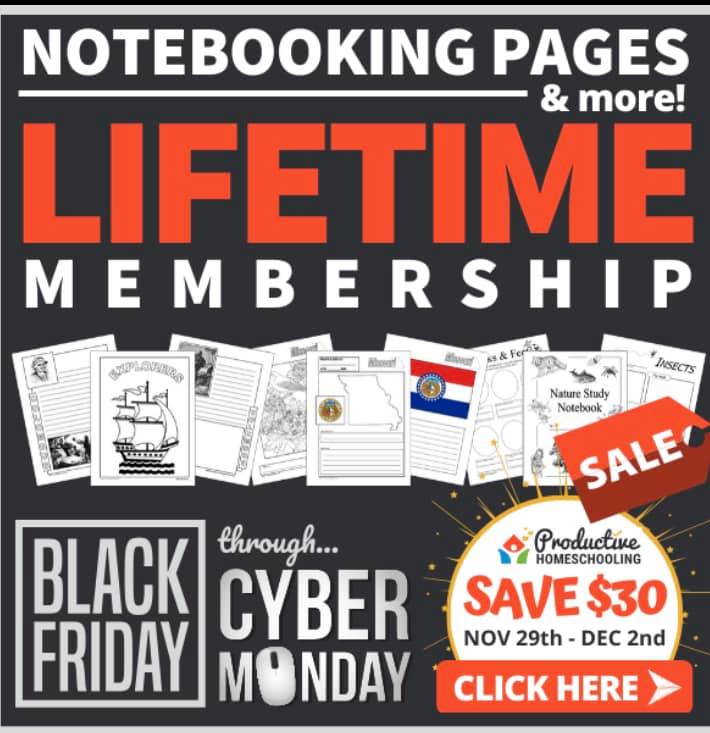 Nature Study Resources
My favorite nature study resource,
Our Journey Westward
, is having a 25% off store wide sale right now! Everything but the membership is discounted, including a fun nature study advent resource! Also highly recommend checking out the No Sweat Nature Studies. Love them.
🙂
Character Concepts
Regularly $48, this fantastic set of character books is $19 and I HIGHLY recommend them! We use them in our home for character training. They have other deals happening but I don't see a landing page to share – I'll ask them and post it later if possible. This is the discount I was most excited to see, though.
🙂
Not Consumed
Jonathan Park
Seems like we get something from
Jonathan Park
every year… they have a sale starting Thursday that they announced so I'm keeping my eye out and adding new things to my cart!
Kids Cook Real Food
Kids Cook Real Food
(online cooking classes for kids) is accepting new members through December 5th at their VIP 60% off price. My kids have really enjoyed this course!
Unit Studies With Amanda Bennett
Stock up on unit studies! Amanda Bennett's unit study sale began yesterday and will run through 11:59pm ET on Cyber Monday (11/25-12/2).
The entire store is on sale with the following promo codes.
Buy 3 unit studies, get 30% off with code 3FOR30
Buy 4 unit studies, get 40% off with code 4FOR40
Buy 5 unit studies, get 50% off with code 5FOR50
Skill Trek Life Skills Program
(HEADS UP!) The Lifetime Membership option for Skill Trek will no longer be available after November 27th! We have this membership and it's SO helpful for this domestically challenged mama in homeschooling and teaching life skills. I don't want you to miss out!
If you're not sure, try NOW at the monthly $14.95 rate. If you love it, you can upgrade to Lifetime by the 27th and they will apply your $14.95 toward the purchase.
Seeds Family Worship
Seeds Family Worship
is AWESOME and they are giving everyone their Jesus CD, DVD, and download card for FREE with any purchase. (And $9 for CD's.) Love their ministry.
Raising Real Men
Raising Real Men
Raising Real Men
has a great sale right now plus some free gifts if you buy over a certain amount. We got one of their Craftsmen Crates (the furniture building one) for my son and can't wait to try it out! They have great parenting resources too, and audiobooks for families are 40% off.
Groupon
Don't forget to check Groupon! Especially helpful for field trip deals