Are you looking for some resources to help you round out your homeschool curriculum? Or perhaps needing something new and fresh to shake you out of a rut? And then there are those times when you realize the curriculum you have isn't working as well as you'd hoped and it's time to find something new…
There are many reasons why you might want to check out this resource I'm going to share with you today. When you really dig into it you'll be pleasantly surprised by all the amazing ideas and tools it contains! Then your head will kind of explode because there is SO MUCH!. Then you'll take a breath, decide what subject or solution you want to focus on first, and dive in with delight and end up with a fantastic set of courses to bless your homeschool.
I know, because that's been my experience!
Disclosure: *This post may include affiliate links. As an affiliate, I earn from qualifying purchases. Read the disclosures and terms for more information.
I was compensated by SchoolhouseTeachers.com for this review. All opinions expressed are my own. I was not required to give a positive review.
I tried SchoolhouseTeachers.com when we first started homeschooling and really enjoyed it. Now with a few years under my belt and more kids to teach, I LOVE IT!
What is this magical tool? SchoolhouseTeachers.com! Ok, it's not magical, but it might as well be all the gems I found in it already. I'll give yo ua breakdown of AAAALLLLL the things in the membership site in just a minute, but first let me tell you about we've done with it so far.
How We're Using Our Favorite Homeschool Resource for Online Courses
What I wanted out of it was some courses and resources to help us round out our curriculum. I wanted some electives and supplemental materials that I could add to our core curriculum choices. That ended up being really easy to do!
Here's what I found that we'll be using this year (and I'm actually trying to hold back because there is SO much we could explore!):
Typing course for my 9 year old
Multiplication and division workshop to master those facts a bit better
Geography resources to supplement our history and map work
Social studies resources (exploring careers, communities, etc.)
Full preschool curricula and educational streaming videos
Homesteading course (FOR ME!)
I found some amazing preschool resources. We keep preschool really relaxed so I will simply pull from their extensive library of preschool materials and activities to help me keep things fun and interesting, especially the career exploration ones since my kids are into that right now. You can find FULL curriculum choices for preschool in SchoolhouseTeachers.com as well as numerous extras.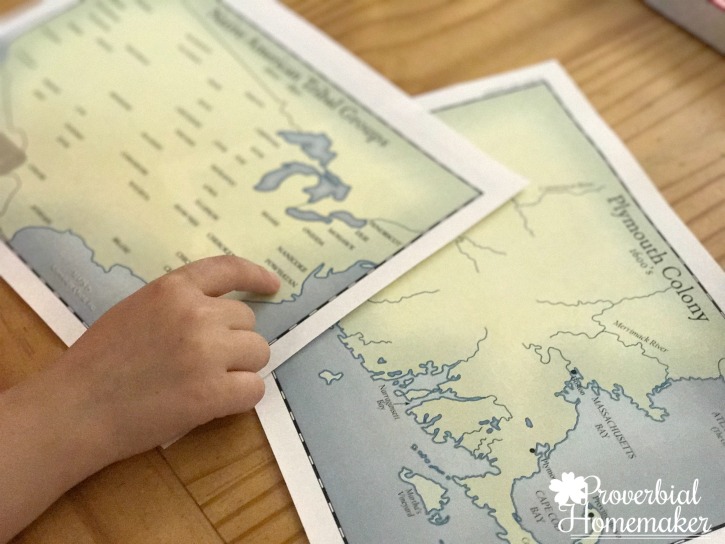 I also discovered their All About Careers area, where they have 11 careers the explore with 80+ page ebooks for each one that include helpful facts and background information, history, career data, science activities, math, vocabulary, puzzles, and more! We've been having a lot of conversations about fires and firefighters lately with the recent fires that have been happening in the Pacific NW, so we chose to start with their I Want to Be a Firefighter unit. For one of the projects, Dad used the text to teach the kids about robotics in the field of firefighting and how to build a robotic arm. They even built a model using the instructions!
Adding more geography to our mix was important to me this year so I was excited to see the resources they had for us. We'll be using the A Splash of Geography course taught by Terri Johnson of Knowledge Quest. It provides quick and helpful geography lessons corresponding to historical periods and events. We started with the Native American tribes in North America and exploring Plymouth Rock, all in relation to our current history studies!
We also plan to use the All About Maps course to teach basic map skills and more great lessons. It has 9 units (unit K and units 1 – 8 corresponding to grade levels) with printed materials and activity suggestions. I had been looking for a resource like this for a long time!
More Things I Love About SchoolhouseTeachers.com Online Courses
You know what? That's just a drop in the bucket! I already have my eye on several more, and am considering whether replacing some of our other curriculum might help simplify things for this busy mom of many.
Here are more things I love about SchoolhouseTeachers.com:
Over 300 courses including core subjects!
Love the Charlotte Mason science resources
Unit studies for several topics and subjects
Free planners for homeschool moms AND high school students
Special needs and high school helps
Scope and sequence documents to help you plan
Free access to RightNow Media (a fantastic tool for streaming content for your kids AND you)
Access to WorldBook (with helpful tips when content might conflict with your values)
Much more!
Best thing? You can try it out for just $5 for that first month. It's a crazy good deal!
Click here to take advantage of this deal!
Go check out SchoolhouseTeachers.com and tell me which courses YOU would start with in your homeschool!