Disclosure: *This post may include affiliate links. As an affiliate, I earn from qualifying purchases. Read the disclosures and terms for more information.

So here's the deal: I had already written up a post with a complete list of the curriculum we're using for math. Normally, I love these kinds of lists and enjoy reading others' lists too. This time, however, I managed to bore myself to tears. If I'm bored with our math choices, are my kids bored too?
With that in mind, I switched gears and decided to talk about making math fun! We have all sorts of ways to do this, and now I'm motivated to do so. To gear up for it, I posted yesterday about the activity grid printable we'll use to help work these kinds of things into our homeschool day.
So, what makes math fun? My kids love manipulatives and games, so that's what we're going to start with!
Over time, we've collected many fun math items at stores, curriculum sales, and through hand-me-downs. Here are pictures of some of our stash.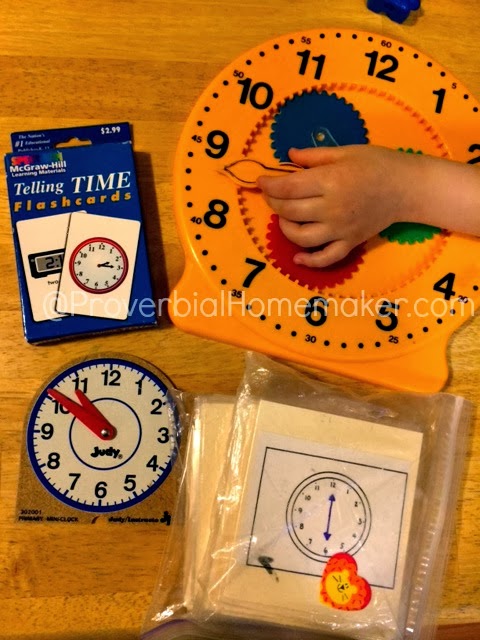 Telling time flashcards, small clock and a gear clock similar to this one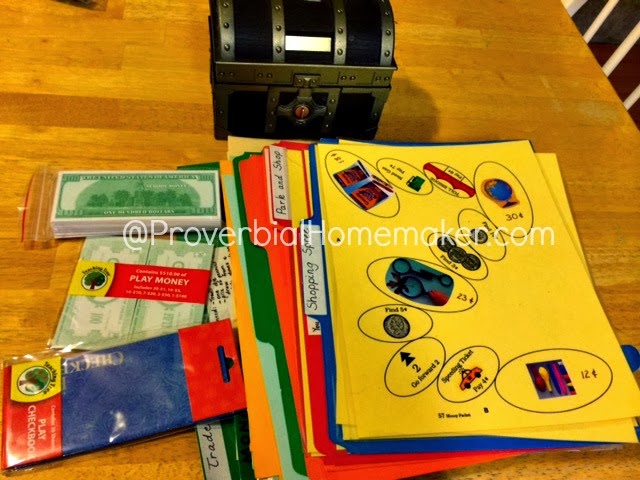 Money counting treasure box (they're sold out, but here's a similar one), play money and check book, money file folder games.
We still use our Horizons and Singapore math curriculum along with memorizing math facts (using Classical Conversations at home). In the coming year, however, we'll fill out our activity grid with these fun activities and try to do them at least a few times a week!
More Math Fun
Looking for more ways to make math fun? Me too! Find inspiration right here from some of my favorite homeschool bloggers. All these and more are posted on my Homeschool – Math Pinterest board as well.