Disclosure: *This post may include affiliate links. As an affiliate, I earn from qualifying purchases. Read the
disclosures
and
terms
for more information.
Are you looking for a way to make your history homeschool experience more interesting and enjoyable this year? We've tried a few different approaches in the past few years, but as I learned more about the Charlotte Mason method and using living books to teach, I was convinced to make a move toward living books for history.
But where to start? There are so many ways to bring living books into history studies. I wanted something that was simple, easy to use, and provided a great start to introducing the kids and I to a literature-rich study of history.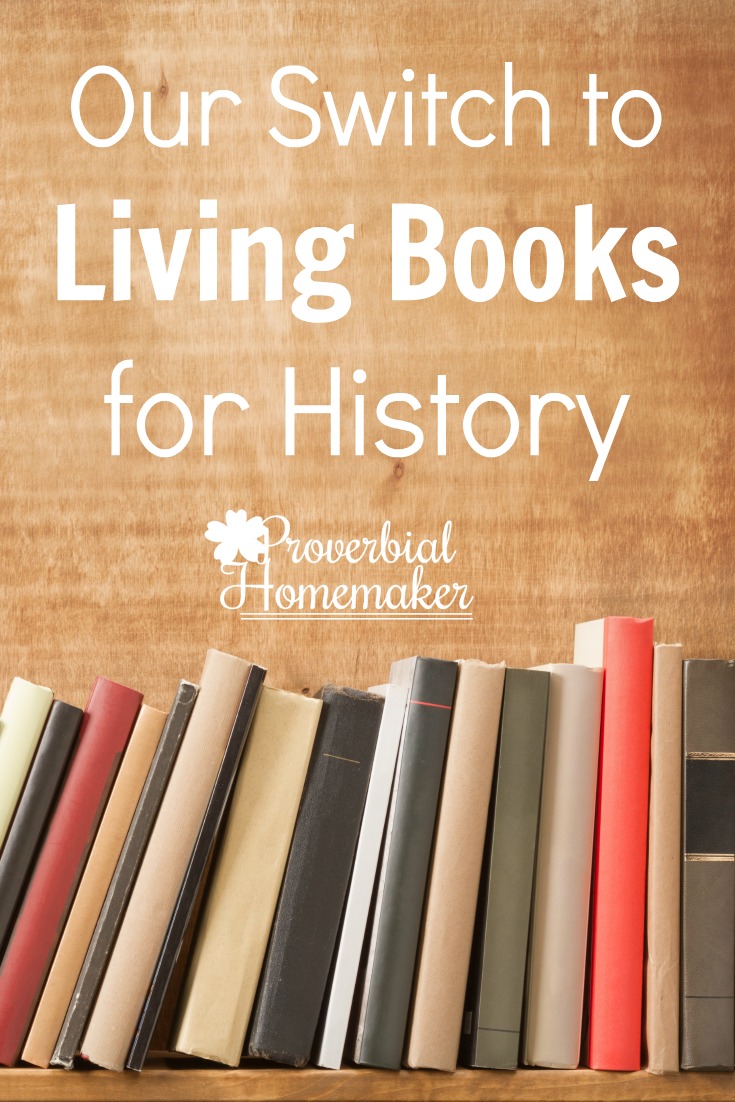 What is a Living Book?
Charlotte Mason was a British educator who continues to inspire many teachers and parents today. She believed that a proper education would educate the whole person – the atmosphere, discipline, and life. The Charlotte Mason method focuses on using living books to teach rather than more dry and fact-focused textbooks.
A "living book" is one that is written by an author who is passionate about the subject. It captures the imagination of the reader and draws them into that topic. They are usually written in narrative or story form and bring the subject alive for the reader. Living books are available for almost any subject, including history, science, and even math!
Why Use Living Books for History
True to my public school experience, I initially went for an approach that included texts and a thorough overview of history. I picked curriculum that was very popular in the homecoming world (because that must be good!) and led me step-by-step through that chronological overview. You know what? We were so bored! I didn't want to do history and the kids graciously tolerated it. Not good!
I want my kids to LOVE history in a way that I always wanted to but never really could get a hold of. I want them to be naturally curious, digging into the topics that interest them most and igniting a passion for God's story and our role in that. So I turned to living books. The spine of our history lessons are now great children's literature, fiction, biographies, and more.
We're loving it!
A New Way to Think About History
There were a few things holding my husband and I back before we made the switch to living books for history. You might have the same questions we did.
Can children's books really teach history thoroughly? I believe so. History is, in fact, the story of people's lives and the events they are involved in! It's essentially biography. While I anticipate using overview texts to aid my children's (and my own) understanding and tie stories together, I am most excited about the way living books and engaging biographies will make history interesting, exciting, and memorable for us.
Won't there be gaps if a textbook isn't used? Probably. But really, if we teach the entirety of human history to our kids it will all be superficial without much digging in and much depth. I would rather they love history and dig into new topics on their own as adults!
Aren't facts and dates still important? To some degree, I think they are. There are some facts that seem more important to me than others, especially in terms of memorization. But it's more important to me that my kid knows generally where an event was on the timeline and has a good understanding of what happened and why, so I'd rather spend my time there. Not to mention the big-picture view of God's hand and purposes in history!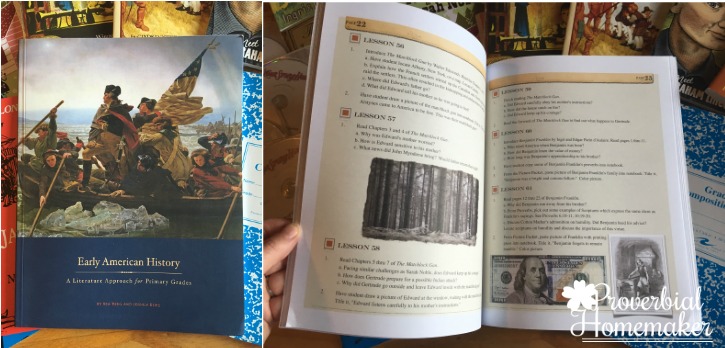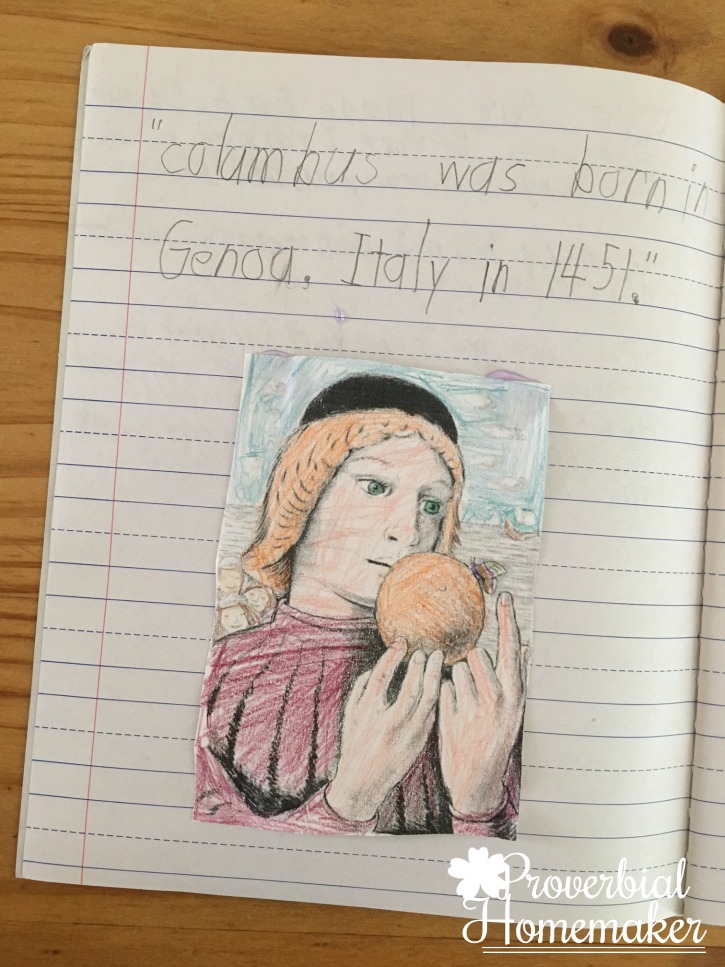 How We Use Living Books to Teach
Eventually I'll dig into some Charlotte Mason books and learn more about the CM way of learning. For now, the curriculum we're using provides me a good start that is easy for this busy mama to implement and enjoy. Here's what we do:
Buy or check out living books on the topic we'll be studying
Read during meals or snuggled up on the couch together
The olders have some books for independent reading as well
Use narration, with the kids telling back what they've heard/read in their own words
Use on-topic coloring books or create drawings
Copy down quotes and summary sentences from the reading
Explore the ideas with discussion topics
As desired, explore the topic further with additional books, videos, or hands-on activities
It's simple and it's effective! My kids know more about Lief Erikson than I ever did, and they sometimes they do great things like act out scenes from stories during their play time!
Our History Curriculum
We are using
Beautiful Feet Books
for our main history curriculum and I couldn't be more pleased. It has given me that good start in the CM method and living books for history with the ease of use I need! We started with the
Early American History Primary pack
. Here are some highlights:
A set of living books that are well loved and beautifully illustrated (you can check them out or invest in them for your personal library like we did).
A simple, no-frills study guide with lesson suggestions, discussion questions, and additional suggestions for learning.
A set of Your Story Hour CD's for fun additional learning in the car or quiet time.
A composition journal for drawing or copywork and pasting in coloring pages.
You can check out Beautiful Feet's Getting Started page to see what might be a good fit for you. They have character curriculum, geography, and more all the way through high school!
*Disclosure: I requested this product in exchange for an honest review. All opinions are my own.*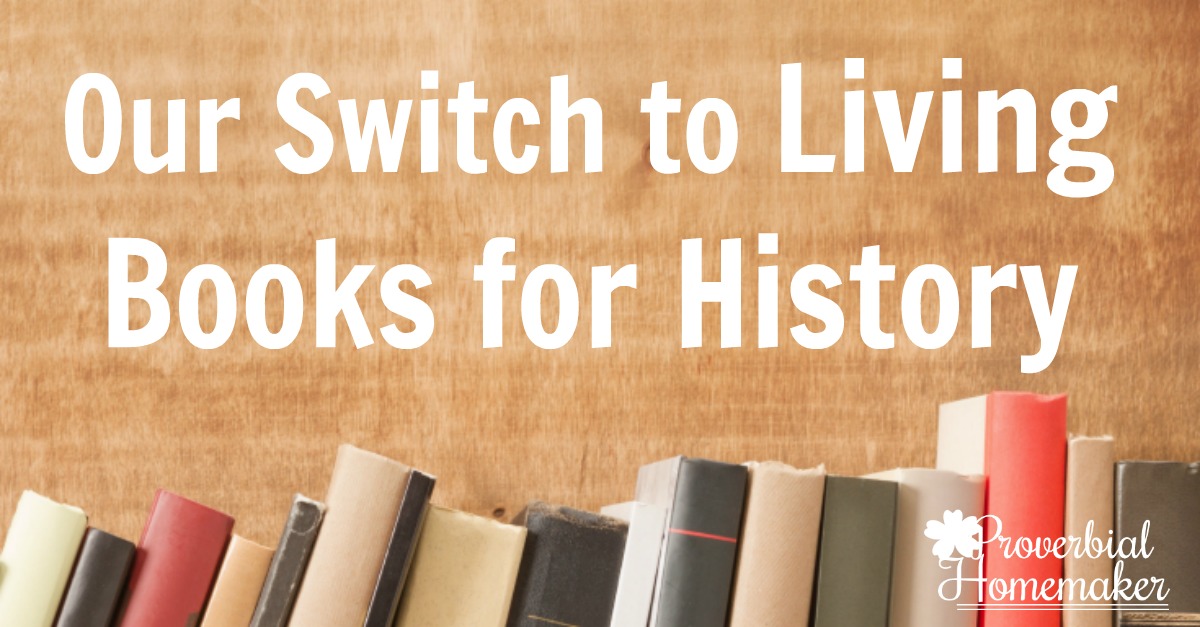 Have you incorporated living books for history into your studies? Tell us how!
SaveSave