If you want to learn more about essential oils and how to use them, you'll find that there's a lot to wade through! You'll want to start with this list of the best resources for learning about essential oils. I've gathered a fantastic set of books and web sites just for you, and highlighted my favorites. Some you'll want to snag from the library and some you'll want to tuck into your bookshelf for ongoing reference!
BEFORE YOU GO, scroll to the end of this post for an exciting announcement!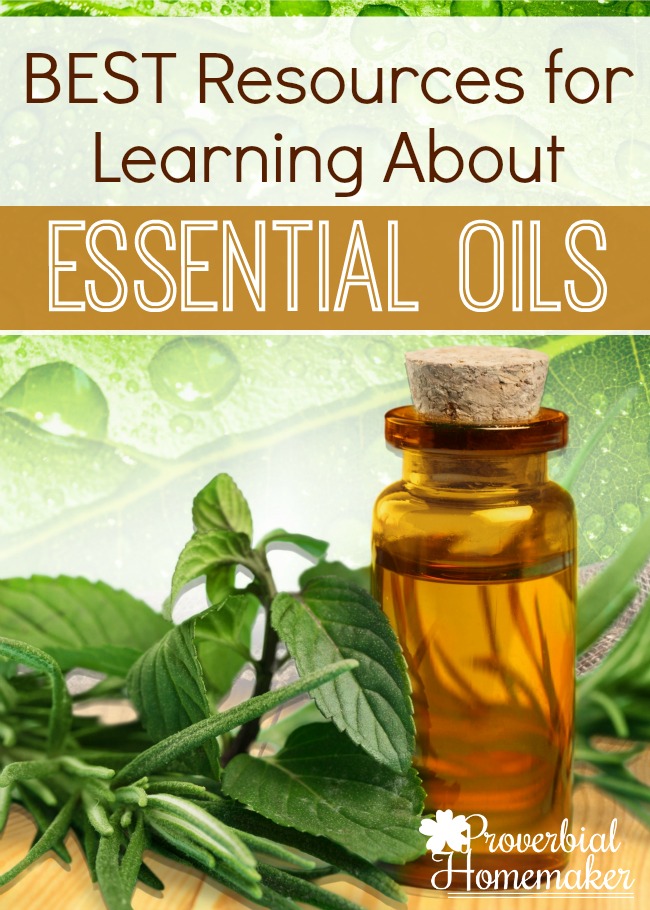 Disclosure: *This post may include affiliate links. As an affiliate, I earn from qualifying purchases. Read the disclosures and terms for more information.
When it comes to finding reliable information on essential oils, there are a few things to keep in mind. Just like with many topics, you'll find a variety of opinions on the details. In the case of essential oils, this usually includes which brand of oils to use and what safety precautions should be observed.
I enjoy gleaning tips and information from a variety of sources, but I started out with brand-neutral books (and sites, if possible) so that I could get what I believed was a more objective take on essential oil use. Now that I have just a bit more experience under my belt, I can use tips and information from more "biased" sources and skim past the things that are brand specific or use safety standards that are different than my own.
I say all that so you can be aware of it and what you'd like to pursue as you learn more about using essential oils for your family. If you go to my essential oils Pinterest board, for example, you'll see that I pin many articles and recipes that use companies I don't necessarily buy from, and that's ok. Safety concerns can be a more sticky area, but once you have a good reference you trust on things like child safety and whether or not to ingest oils, you too can pick through those things to glean great information.
Here is a great list of books and web sites to get you started learning about essential oils! I've put my favorites at the top and the rest are listed in no particular order.
Resources for Learning About Essential Oils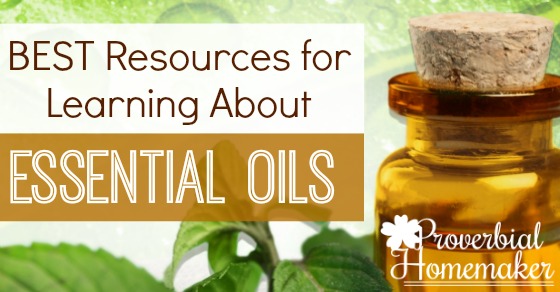 The Complete Aromatherapy and Essential Oils Handbook for Everyday Wellness – This is currently my favorite "getting started" book. You'll find a great overview of information, great recipes, essential oils profiles, and more!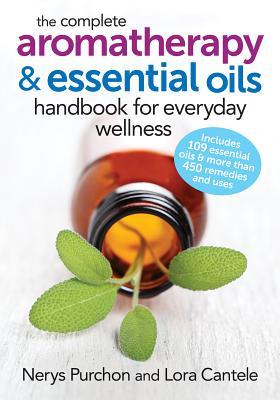 Essential Oil Safety – This is a great in-depth book if you want to really dig into essential oils and get a more academic take on things. Robert Tisserand is an expert in the field. I also enjoy reading his blog.
The Complete Book of Essential Oils and Aromatherapy – I especially enjoy the recipes in this one!
Gentle Babies Essential Oils and Natural Remedies for Pregnancy, Childbirth, Infants and Young Children – This one is next on my to-read list!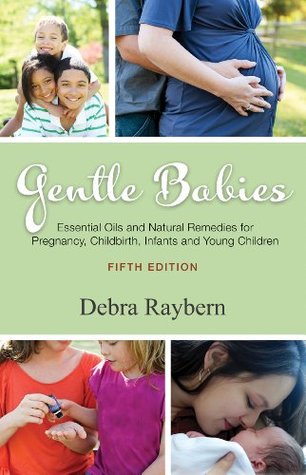 More Recommendations
The Encyclopedia of Essential Oils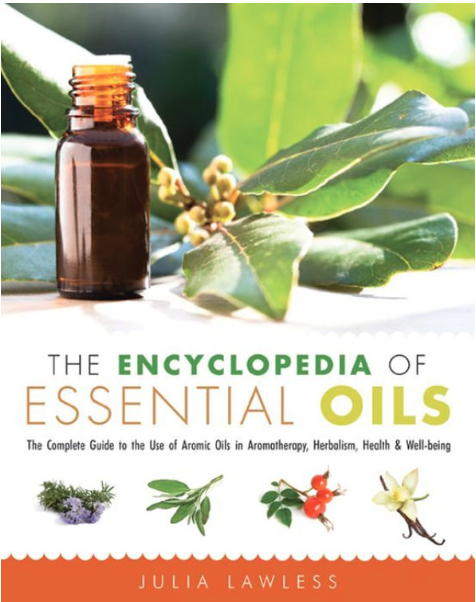 Aromatherapy for Health Professionals (a very in-depth and technical book)
Reference Guide for Essential Oils

You can also look up some web sites such as the Rocky Mountain Oils blog and AromaWeb. Pinterest can be a fun place to browse (just be aware of those safety and brand issues I mentioned earlier). Here's my Essential Oils and Natural Living Pinterest board for a fun place to start.
Getting Started with Essential Oils FREE 7-Day eCourse!
Rock your homemaking (and support your family's health) with essential oils! This free ecourse includes helpful information like which carrier oils to use, safety concerns, using oils for health and household, and more!
Join the Getting Started with Essential Oils eCourse!