Disclosure: *This post may include affiliate links. As an affiliate, I earn from qualifying purchases. Read the
disclosures
and
terms
for more information.
We have been enjoying our Bible Lego Challenges so much that we have started collecting more books and resources for Lego build adventures! We'll be sharing all of them with you this weekend, including a fantastic list of Lego building books I put together for you below. Some of them we already own and some are on our wish list!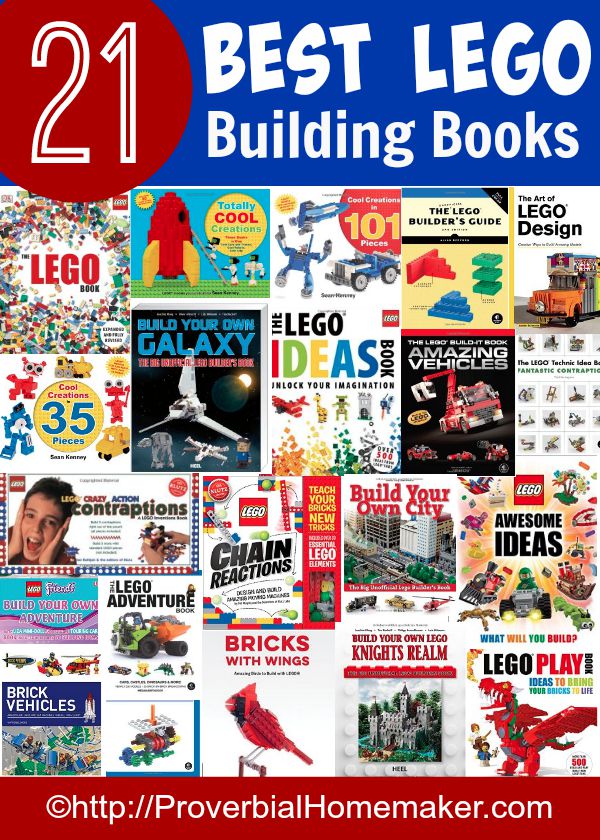 Building with Legos is such a creative activity that encourages several important skills and can be great fun for the whole family. Have fun browsing and have fun building with your kids!
21 Best Lego Building Books
The LEGO Ideas Book
Cool Creations in 35 Pieces
Cool Creations in 101 Pieces (Christy Ottaviano Books)
The LEGO Book
LEGO FRIENDS: Build Your Own Adventure
LEGO Play Book: Ideas to Bring Your Bricks to Life
LEGO Awesome Ideas
LEGO Chain Reactions: Design and build amazing moving machines (Klutz S)
The LEGO Build-It Book, Vol. 1: Amazing Vehicles
Totally Cool Creations: Three Books in One; Cool Cars and Trucks, Cool Robots, Cool City
The LEGO Adventure Book, Vol. 1: Cars, Castles, Dinosaurs & More!
The Unofficial LEGO Builder's Guide (Now in Color!)
The Big Unofficial Lego Builder's Book: Build Your Own City
The Art of LEGO Design: Creative Ways to Build Amazing Models
Brick Vehicles: Amazing Air, Land, and Sea Machines to Build from LEGO®
The LEGO Technic Idea Book: Fantastic Contraptions
The Unofficial LEGO Technic Builder's Guide
Build Your Own Lego Knight's Realm: The Big Unofficial Lego Builder's Book
Lego Crazy Action Contraptions: A LEGO Inventions Book (Klutz)
Build Your Own Galaxy: The Big Unofficial Builder's Book
Bricks with Wings: Amazing Birds to Build with Lego(R)
Don't forget to check out our Bible Lego Challenges as well!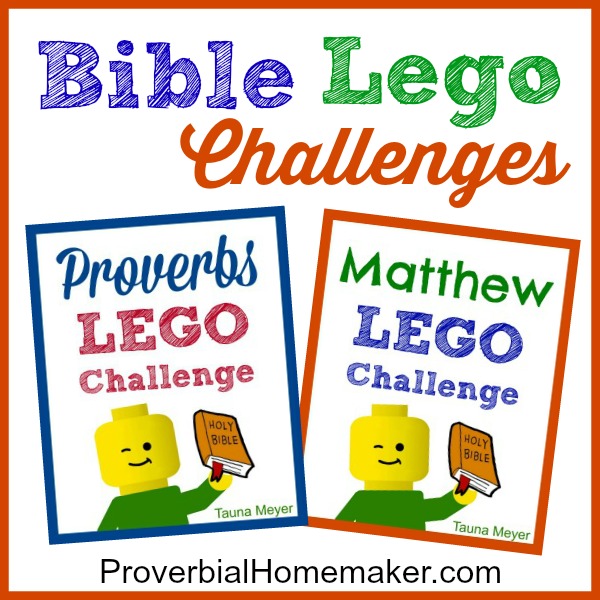 ---
This post is a part of the 31 day series on Proverbial Homemaker all about teaching with Legos. There are more great tips and resources for you to discover! CLICK HERE TO SEE ALL THE POSTS IN THE SERIES. You can also find more Bible Lego Challenges at Proverbial Homemaker.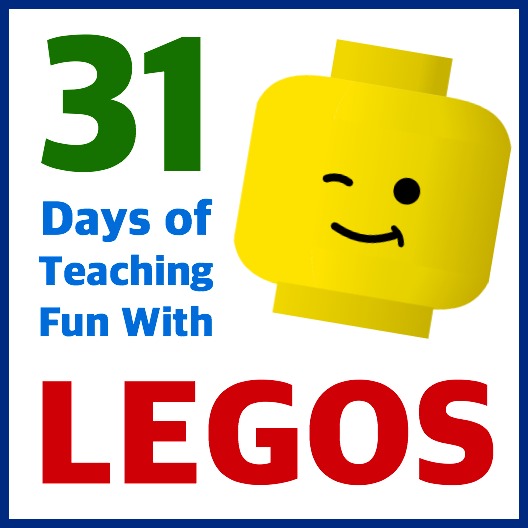 Looking for more ideas on teaching with Legos? Check out my Pinterest board! Follow Tauna Meyer (ProverbialHomemaker.com)'s board Teaching with Legos on Pinterest.