Disclosure: *This post may include affiliate links. As an affiliate, I earn from qualifying purchases. Read the
disclosures
and
terms
for more information.
If you've been around Proverbial Homemaker for a while you probably remember my skeptic's journey with essential oils and how I eventually was convinced that they actually do work. That experience piqued my curiosity about some other things I'd been hearing about in the natural health community.
One of those was elderberry syrup and how it can be used to fight off and shorten the duration of cold and flu, among other things. Today I'm going to share with you the simple recipe I have worked out over time. This is actually an elderberry syrup kids like, too!
What Are Elderberries?
Elderberries have been used for culinary and medicinal purposes for hundreds of years. The berries and flowers of the Elderberry Tree can be used to make teas, syrups and tinctures to help boost the immune system and ward off cold and flu at the first sign of symptoms. They can also shorten the duration of cold and flu.
You can grow elderberries (which I hope to try someday), but most people by them dried from health food stores or online. You can find some wonderful elderberries or pre-make syrup on Amazon for a good price, and that's where I get mine most often now. Hopefully some day I'll find a local source, but I can still buy them organic and in bulk!
Only blue and black elderberries are edible. Other parts of the plant are poisonous. Elderberries can be used in foods or to make teas, but so far we have only used the to make a syrup.
What is Elderberry Syrup?
Elderberry syrup is one of the many things you can make with elderberries. It is made from elderberries and other healthy ingredients that create a sweet and tart liquid. The syrup is stored in glass jars in the refrigerator and taken to treat cold and flu, primarily.
I know some families that take elderberry syrup all year round. We choose to take it at the first sign of cold and flu symptoms every 2 hours or so until the symptoms are gone. Catching symptoms RIGHT AWAY is a big help and can really shorten duration of sickness. That is probably the most notable difference I have seen since we started using it.
There is some controversy over whether elderberries are safe to use while pregnant or nursing. As far as I've been able to determine, any caution is due to a lack of testing and research in this area and not a specific effect there is concern about. Please use discernment and research for yourself before deciding whether to take elderberry syrup. Consulting a doctor or herbalist is advisable.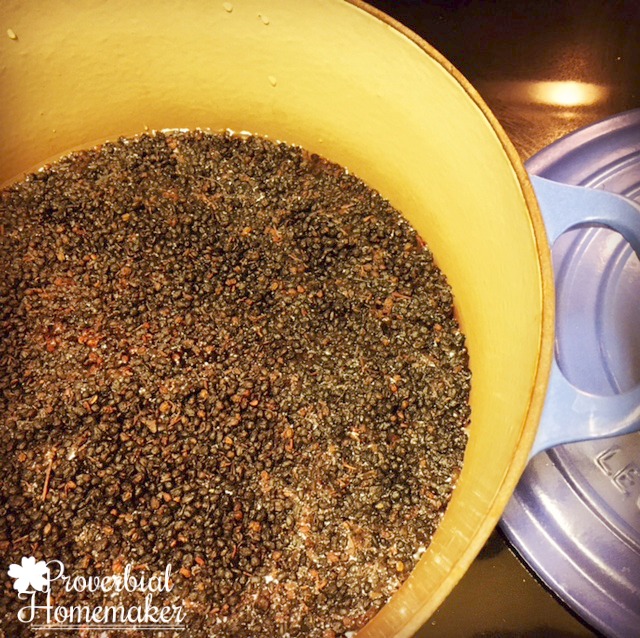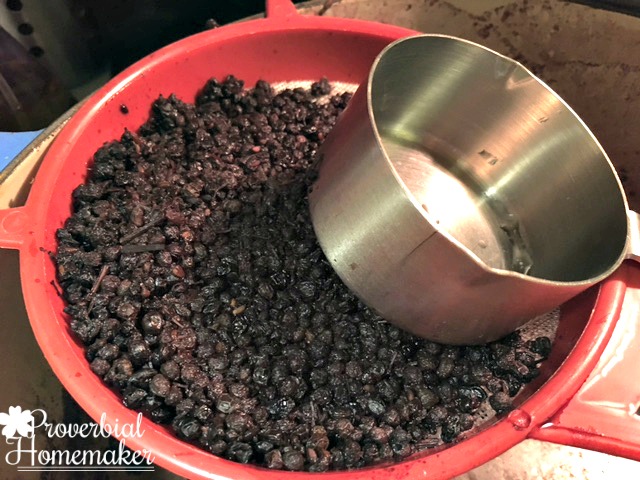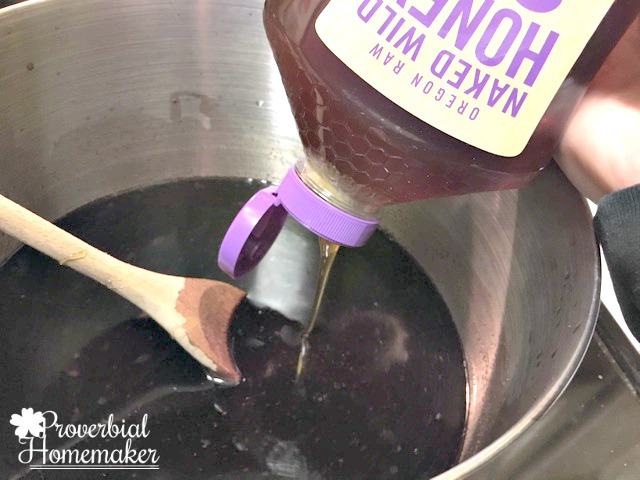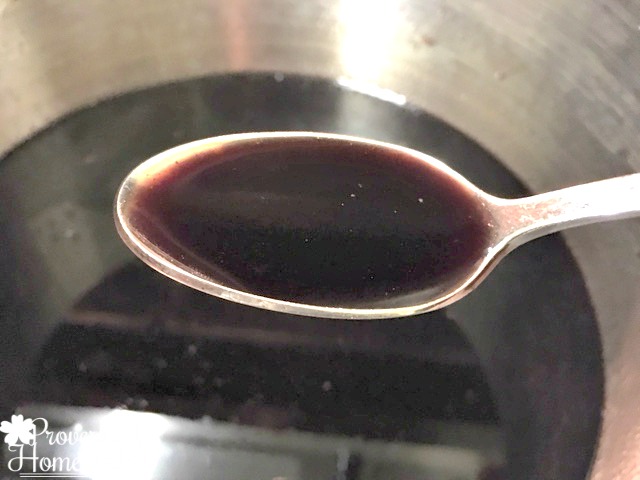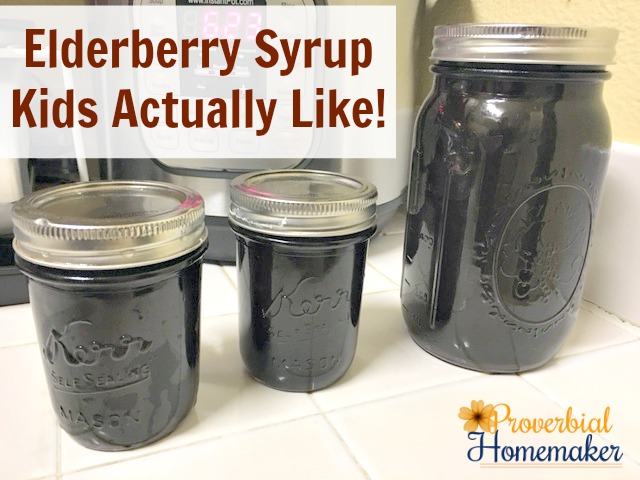 Is There an Elderberry Syrup Kids Like?
There are several different recipes available for elderberry syrup but I ended up with the ingredients you see in the recipe below. Not only do each of them have great health properties, but they combine to create a tasty syrup. Now, this is not a syrup you'll be putting on pancakes. This is a tart and sweet syrup that might take some getting used to, but the benefits are worth it.
The one ingredient I omit that many other recipes include is ginger. Ginger is wonderful and can add good things to your syrup if you'd like to try that. However I knew my kids wouldn't go for that taste and so I have left that out. The resulting recipe is an elderberry syrup kids like!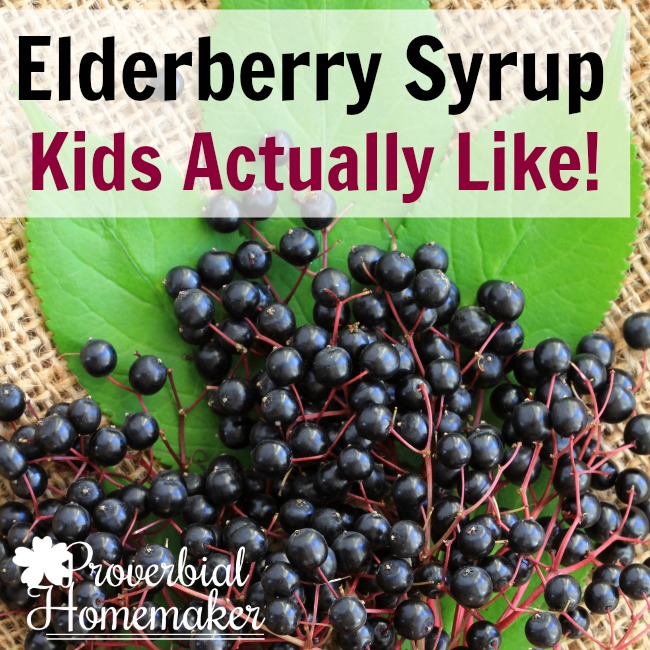 Elderberry Syrup Kids Like
2016-04-24 18:17:01
Ingredients
2 cups dried black elderberries
4 cups water
3 cups raw honey
1 1/2 tbsp ground cinnamon
1 cup raw apple cider vinegar
Instructions
Combine all but honey and apple cider vinegar in a saucepan and bring to a boil. Reduce heat and simmer about an hour.
Remove from heat and mash the berries with a slotted spoon or potato masher. Let cool until just warm. Add the honey and apple cider vinegar and mix well. Strain with a fine mesh strainer and store in glass jars in the fridge.
Shake jars a bit before using. Sing "a spoonful of sugar helps the medicine go down" when administering. When finished, take a spoonful for yourself and then lick your lips and say "mmm, rum punch!" Be sure to roll your "r" in the word "rum." That's important.
Notes
Stores for 2-4 weeks in the fridge and up to a year in the freezer. Take 1 tsp every 1.5-2 hours for sick kids, 1tbsp for adults)
Want to make this in the Instant Pot? Follow the recipe as is and put the IP on high for 7 minutes, then quick release. Let cool to room temperature before adding the honey.
Proverbial Homemaker https://www.proverbialhomemaker.com/
*** Disclaimer: I am not a doctor or a medical professional. Natural remedies are not a substitute for medical treatment when necessary. Always consult a medical professional before using a remedy. ***
You Might Also Like…
Best Essential Oils for Pregnancy, Labor, and Postpartum