Disclosure: *This post may include affiliate links. As an affiliate, I earn from qualifying purchases. Read the disclosures and terms for more information.
Welcome to the Real Homeschoolers interview series! Join me in welcoming Kayla from The Arrowood Zoo!
"I have been married to Kevin for 14 years and we have 3 awesome kiddos. Kyle is 14 and loves Rover his German Shepherd and history. Alexis is 11 and loves to read and knit. Zachary is 9 and loves trucks, tractors and farming. We have homeschooled for 10 years and couldn't imagine our life without God leading it." ~ Kayla
---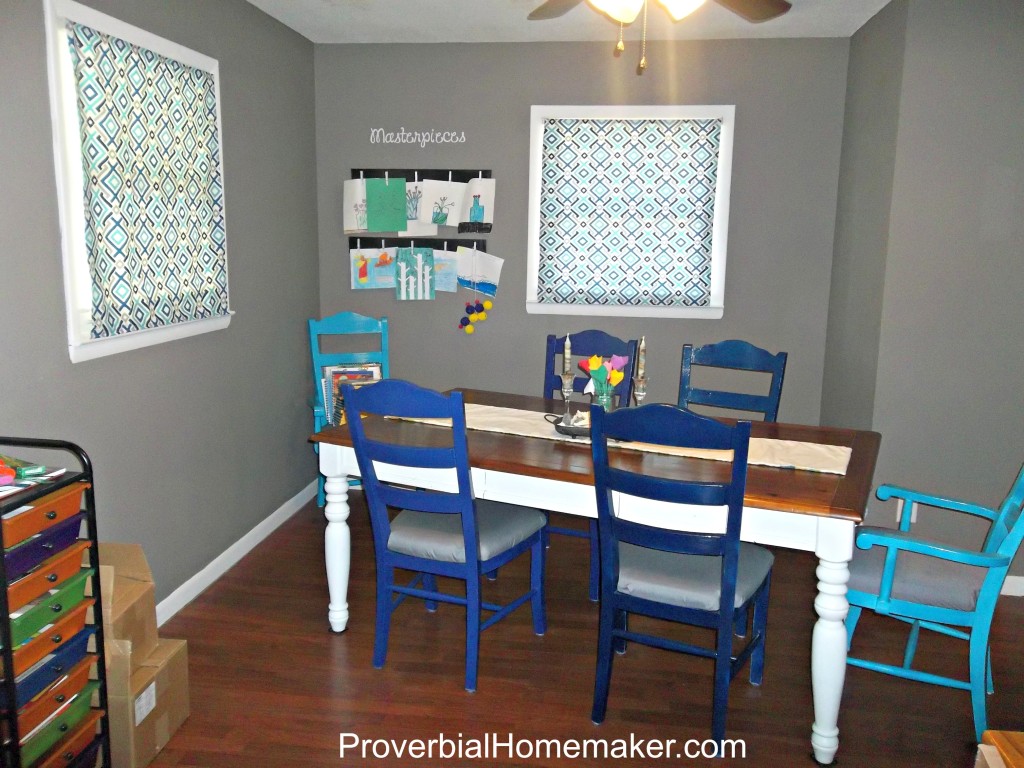 The Arrowood Homeschool
Over the years our homeschooling has changed tons and my priorities I believe change daily! My vision for our homeschool is so to simply train my children up to love and serve God and bring honor and glory to him.
We started homeschooling our first son at age 5 when public school didn't pan out. He attended school for 3 weeks and we pulled him out. I didn't actually even have internet at that time and was just going to wing it because I felt home was the best place for him. Now let me tell you I had no clue what I was doing but we had fun! I also had a 3 year old and a new baby at this time.
We start out our day about 8 am and go for a 2 mile walk, in for breakfast and morning praise music or bible devotions. Then my kiddos start on the days work. I use the workbox system (relaxed version but still) and everything they need for the entire day is within those workboxes. We do Bible and history together and all other subjects are individually.
Our Challenge: Fitting it All In, Balancing Work and Homeschooling
My biggest challenge is fitting it all in! With working 20 plus hours a week outside my home I have to be extremely organized and routine in all that I do. Sometimes I just don't want to get up when I know I have to and sometimes we alter our schedule. I am thankful that I have that flexibility because we homeschool all year round. Our schedule is 8 weeks schooling 2 weeks off all year.
Keeping things all in check is hard… but I have what I think is a smooth running household. Each of my children has chores and we change those every 2 weeks. Each chore has to be completed by 3 pm which is when we expect my husband home from work and when I head out to work. I have a rule that 30 minutes before bedtime everyone has quiet time and that time is for straightening everything up that was played with that day, putting up clothes if it wasn't already done, etc.

Starting High School
I am just starting the high school years and have been pretty stressed about it but I have to remember that it is just another part of this homeschool thing and that I get to learn something new. I simply looked up my state requirements and made sure that I wasn't missing anything for his transcript to be started and that alone took me lots of time to even know how to put together a transcript or what was a credit! I stressed way to much because it was very simple! Don't worry about those high school years because they are not as difficult as your expecting.
Dealing With Whining (I Win the Mean Mommy Award)
Okay, this is going to show that I am a mean mommy, but this actually worked as one of the last resorts for my oldest son 2 years ago, I believe it was. He, being the oldest, wanted to do the work load of the smallest and it was just plan annoying. I had read some comments on one of the Facebook groups that I was a part of about some solutions so I went through and tried a few without success, but the last one I tried worked.
Anytime my oldest whined about an assignment or had an attitude, I would tell him that since he had time to argue and whine he had time for another page of whatever it was he was doing. Man oh man that worked like a charm. Now he did have to test the theory for a few days but I believe it only took him 4 times of doing extra work and he completely stopped the action. I know I know give me the mean mommy award.
Advice and Encouragement
The single best advice that I was ever given was take your time – they will grow up too fast. I would want the new homeschool mother to know that it is totally okay for her day to look different than mine. Lay down what you didn't get done today, because tomorrow is a new full day all on its own. Don't drag along yesterday's don'ts, start fresh each day and you will feel better each day.
I want to encourage you to attend your local state homeschool convention that is where I find refreshment. I also enjoy just taking a fun day with my kids that will help you connect and feel refreshed as a family.
My single favorite thing about homeschooling is watching and sharing every moment with my kids as they are growing and learning. I have been with them daily for their entire life but sometimes I look at them and ponder where the time went… I was here for it all and I am just thankful that I have been blessed enough to see every stage in their childhood and have held their hand every step of the way.
---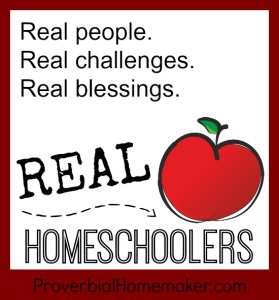 Check out all the interviews in the Real Homeschoolers series as well as a complete list of the questions that were asked. Not all the answers were included, but I have been careful not to change anything about their answers other than grammar and structure for the sake of presentation.