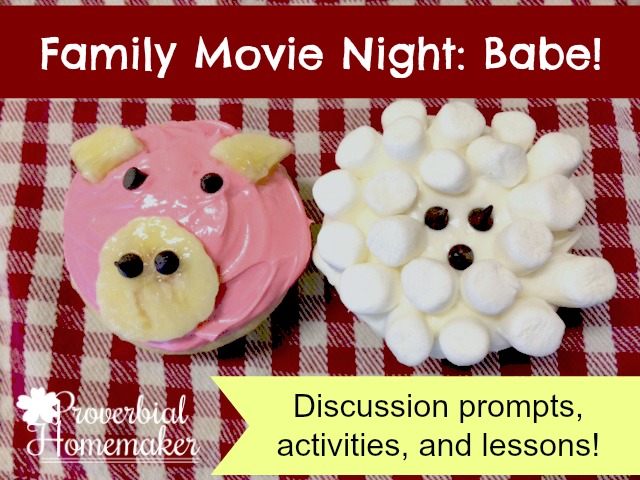 Disclosure: *This post may include affiliate links. As an affiliate, I earn from qualifying purchases. Read the disclosures and terms for more information.
Our family just LOVES the movie Babe! It has become a classic part of our video library. We've had many a movie night with the kids watching this lovable pig and his efforts to promote peace in his world and find a secure place in a family.
There are so many things about the movie Babe that make it not only enjoyable for kids AND adults (us parents don't mind watching it at all!) but also full of meaningful life lessons.
Today I am writing over at Vibrant Homeschooling about a fun family movie night with Babe the pig! I'll provide some fun family activities (like farm animal cupcakes!), discussion prompts, and learning opportunities so that you can enjoy this as a movie night in your home as well!