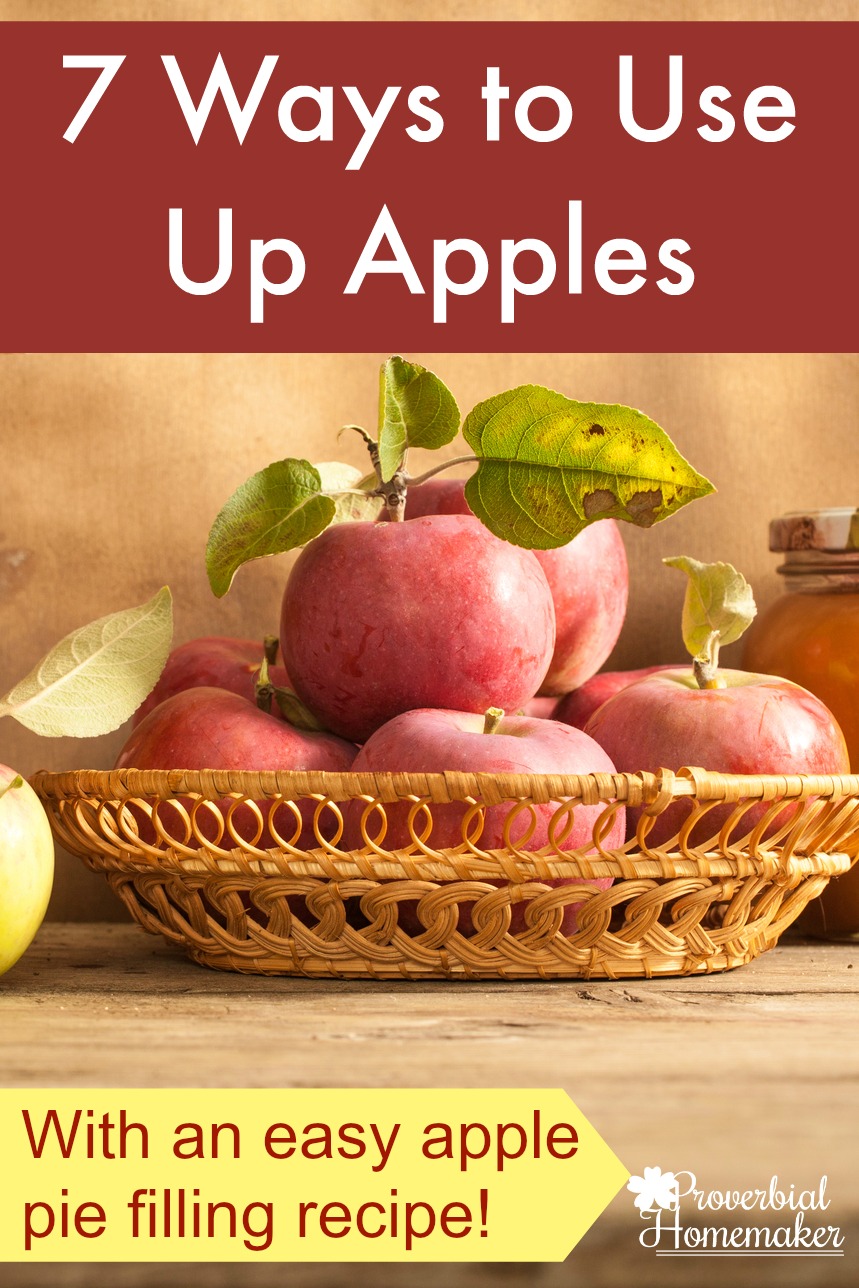 Disclosure: *This post may include affiliate links. As an affiliate, I earn from qualifying purchases. Read the disclosures and terms for more information.

These past few weeks have been AAALLLLL about apples! I'm swimming in them. We bought 150 pounds of apples – gala and jonagold – and have been busy baking, dehydrating, munching, and canning!
Here are 15 ways to use apples and my favorite versatile apple pie filling recipe! Bonus: Processing apples is THE perfect way to transition to fall season! It's a wonderful tradition your kids will love as they help in the kitchen.
Fresh Eating!
Of course 🙂 Snacking, with lunch, dipping in peanut butter, etc! A favorite snack is "apple nachos" – slice thin, drizzle with caramel, and add mini chocolate chips!
Dehydrating
I love dehydrating apples. We make apple slices about 1/8 – 1/4 inch thick (I don't even core them – just pop out the seeds) and process in the dehydrator for 8 hours until crisp at 135 degrees. You can also do this in the oven. Bake on parchment paper for 3 hours at 200 degrees, flipping over after an hour.
Diced apples have been my new favorite thing to dehydrate. We just dice them relatively small and process the same as apple slices. They're perfect for snacking, adding to trail mix, granola, or oatmeal, or tossing into muffins and quick breads before baking!
Quick tip: The Food Saver jar sealer was a big help for me!
Applesauce
Of course, applesauce is a given, right? I make mine in a few different ways. I peel mine so I can use the peels for other things. Plus peeling them before cooking helps the applesauce not to be as gummy because you remove most of the pectin. Using our handy dandy apple peeler and corer really helps!
You can use one variety but most people recommend adding a few types of apples or perhaps even some pears for the richest taste. This year I did all galas and some jonagolds because that's what I could get at the best deal.
Peel and core apples (set aside for other uses)
Slice or chop apples
Put in a crock pot or stock pot
Add a cup of water
Crock pot: cook on high for 4 hours
Stock pot: bring to a boil and then simmer until soft
Mash up to break them down a bit
For smooth sauce, use a food mill and grind all the applesauce through
Process in a water bath canner for 25-30 minutes for quart jars
For more information and recipes about canning, I recommend the Ball Blue Book and the OSU extension office!
Apple Juice
Reserve the apple cores for making apple juice / cider. Put the cores and some cinnamon to taste (I usually do a tsp for a large pot so it's just a hint) in a stock pot and add water until just covering the fruit. Simmer for 40 minutes and then strain. Your kids will love it! Serve it warm as a special treat.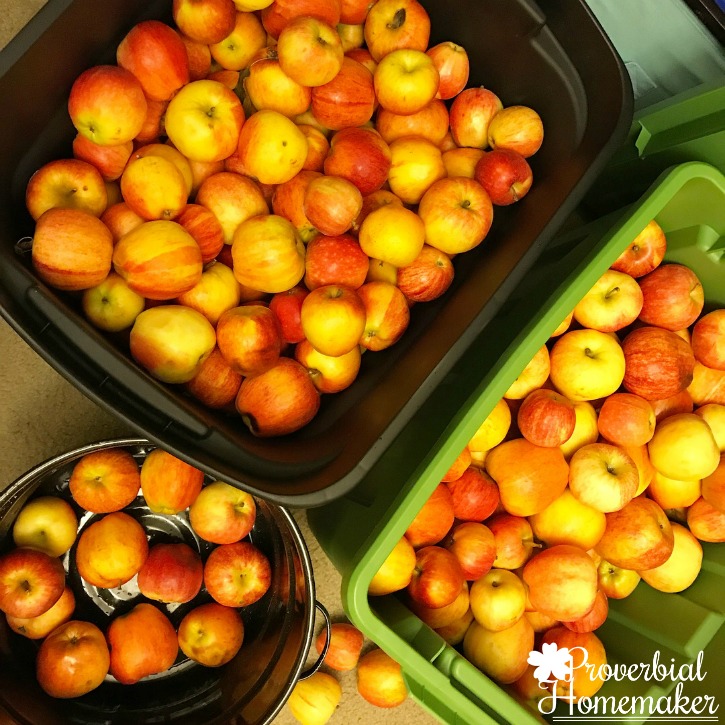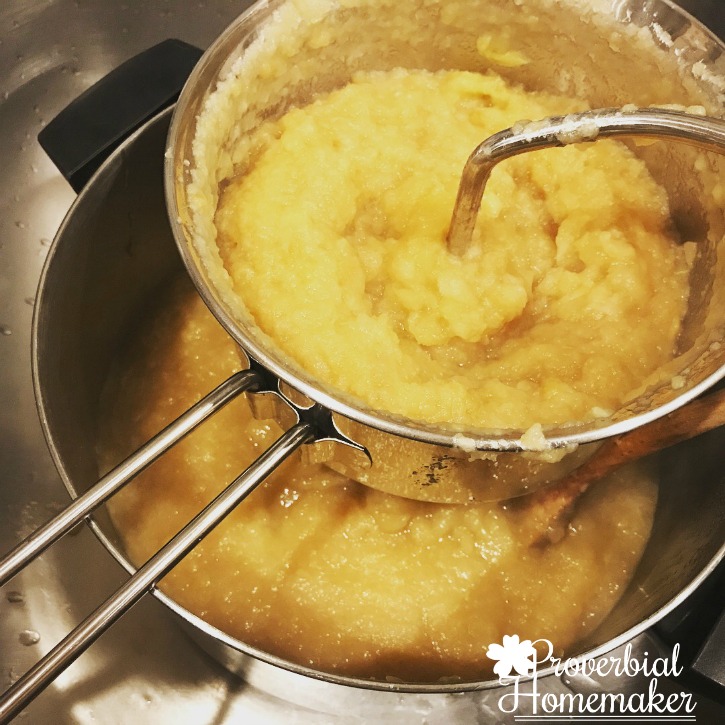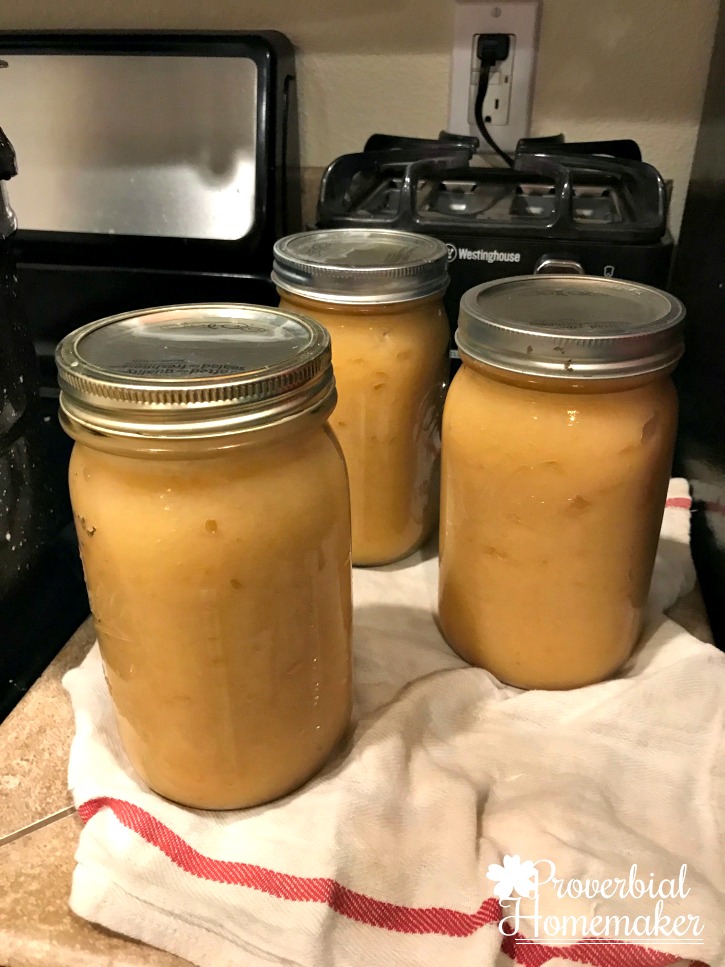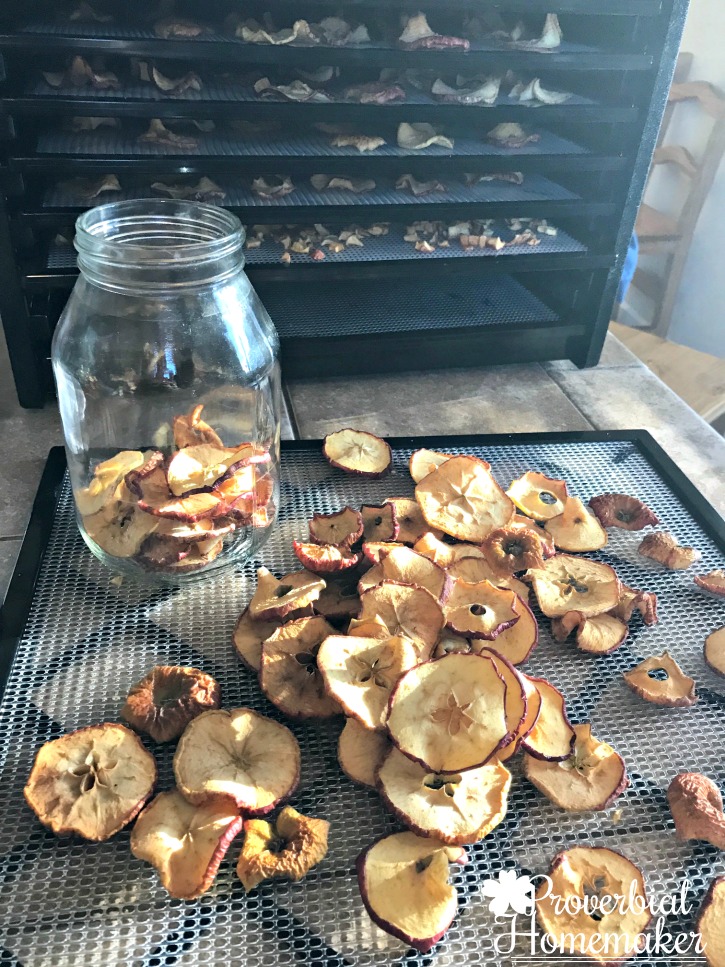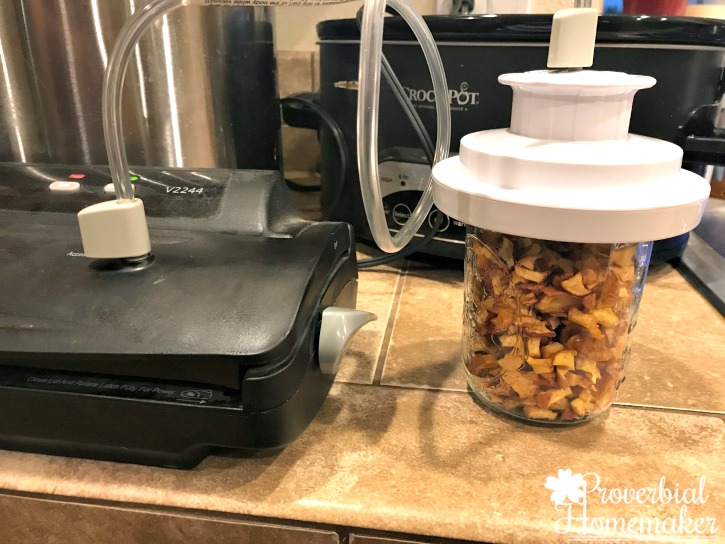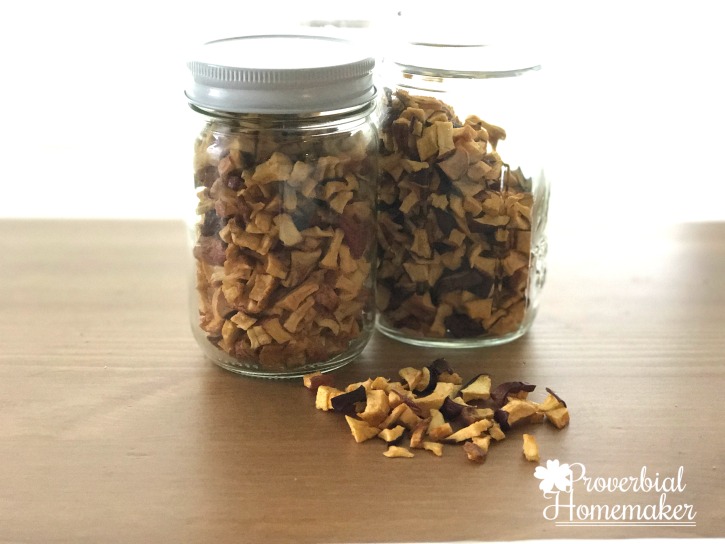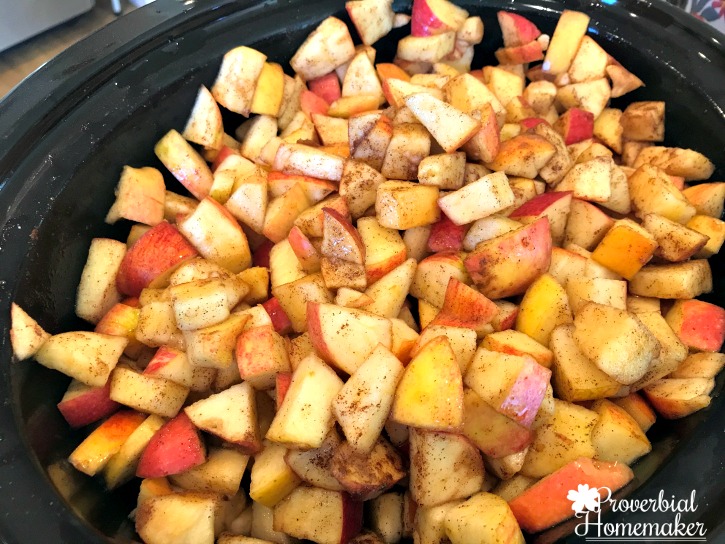 Apple Jelly
Use those peels and make apple jelly! I have made it both with and without pectin and prefer to add pectin to make it set better. But you CAN make it without and it still gels from the pectin in the apple peels. Here is a good recipe to try. If you want to try without pectin, here is a recipe for that.
You can store them in the fridge or process them in a waterbacth canner for 20 minutes for pints. Makes a fantastic gift for neighbors at Christmas! Give them apple jelly and an artisan bread! (Bonus tip – if you have a dutch oven use this recipe for artisan bread – it comes out perfectly and presents so well as a gift!)
Apple Cider Vinegar
This is something I really need to try. It's on my list for this fall! Here's an apple cider vinegar recipe to check out!
Apple Pie
I found this great recipe for making pie crusts in bulk. I totally messed it up and it still worked. My kind of recipe 😉 Make a lattice by using these instructions. (updated to add: I pulled the frozen pie crust dough from this batch recipe out a couple of hours before using and it was just right for handling and rolling. Baked up perfectly too.)
Here's my favorite Apple Pie Filling recipe! The great thing is you can use this as ice cream topping or blend it a bit for topping pancakes and waffles. It's delicious!
Best Apple Pie Filling
10 cups apples, chopped into small-ish pieces and put them in crock pot.
3-4 tbsp lemon juice
3 cups water
10 tablespoons brown sugar
4 tablespoons cinnamon
Cornstarch or flour to thicken after opening jar
Add apples and lemon juice to a crock pot or stock pot and mix well to coat. Add water, brown sugar, and cinnamon, and mix well. Cook 3-4 hours on high in the crock pot or until softened. Or simmer on the stove about an hour until softened. Process in a water bath canner for 25-30 minutes for quart jars. After opening it, mix in 1-2 tbsp cornstarch or flour to thicken before adding to the crust. You could also add Clear Gel before canning or just let it be a little runny.
Baking Your Apple Pie
Preheat the oven to 375.
Use the dough recipe above and put the bottom crust down in a greased pie pan.
Put a quart of apple pie filling in the pie shell.
Add a crust or lattice (if desired) and brush with egg white, then sprinkle with white sugar.
Cover loosely with foil and bake for 25 min.
Uncover and bake 20-25 min until top is golden.
Let cool and set a bit before serving.
Do you have any other great uses for peels and cores?
You Might Also Like…
Apple Life Cycle Printable Pack