Spring is upon us, and you may already be itching to get everything deep cleaned in your home! This is a great time to freshen up your living spaces. Give everything a good dust and scrub.
As you fling open the windows and get ready to clean house, are you wondering if your cleaning supplies need an overhaul? Take advantage of your momentum and detox your cleaning supplies now. These recipes will give you a healthier, more frugal option.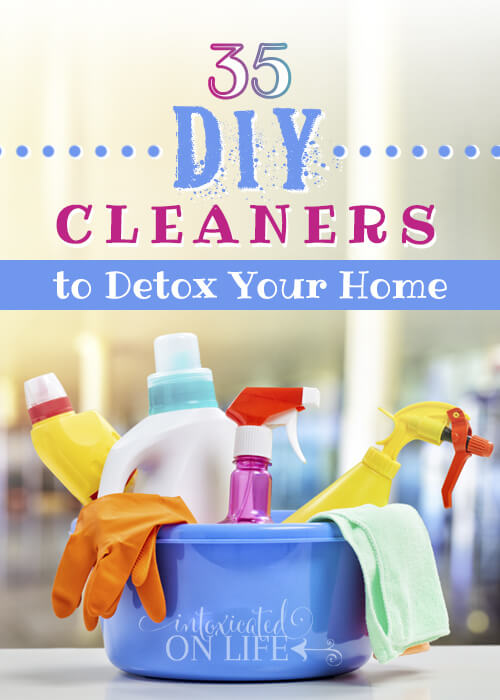 We've been "green" with about half of our cleaners these past several years. For a general cleaner, we've used plain old vinegar and water for quite a long time. However, the more kids we have, the more I notice it doesn't clean quite as well as I'd like.
I have also been on the lookout for toilet bowl cleaner recipes, dishwasher detergent, and oven cleaner that did the job well and didn't break the bank.
Join me over at Intoxicated on Life, where I'm sharing our new favorite super effective and yet simple all-purpose natural cleaner recipe, as well as quick roundup of several more recipes you can try as you detox your spring cleaning!