Our family has been learning American history this year. Oh yes, we have been sailing with Columbus, rubbing elbows with Native Americans, and exploring the colonial times together! One thing I've learned is that shaking things up a bit now and then is essential to keeping their interest. I want to make American history FUN for them!
There are some simple things we can do to freshen up our American history studies. Check out my 7 top tips below! I'll also share about some resources that we've been enjoying. Sometimes a busy homeschooling mama needs an EASY and effective solution. These books have been a huge blessing to us lately!
Disclosure: *This post may include affiliate links. As an affiliate, I earn from qualifying purchases. Read the disclosures and terms for more information.
This is a sponsored review post in cooperation with Dover Publications. All wording, details and opinions are my own. Please see my full disclosure for more information about reviews.
7 Ways to Make American History Fun for Kids
Use Simple Visuals
Most kids are VERY visual, so introducing some new visuals can be really exciting for them. Try finding some movies on Netflix, YouTube, or from the library on the specific topic you are studying. Just be sure to preview ahead of time to find the right one! You can also put up posters or even use placemats for things like U.S. maps, charts of the presidents, etc. We have a big map in the living room and use a place mat with all the presidents' faces, term dates, and political party to help us memorize them.
Do Hands-On Activities
Simple hands-on activities are a great way to change up your studies. You can practice drawing or coloring maps, do some simple workbook games and puzzles, or use Legos to build anything – states, monuments, or scenes from history! These ideas are particularly useful for the busy mom of many because they are so easy! If you're feeling really ambitious, you can look up recipes for the period you are studying and try them with your kids.
Read Biographies
Biographies and living books are a great option for going deeper in a topic. Many of the Dover books have simple biographies perfect for a mixed age group. We've been reading them to each other and then the older kids do the activities! You can also always find a good kids' biography book for the person you want to learn more about. You'll be surprised how much your kids enjoy biographical information and what they will retain!
Go on Field Trips
Look up your local resources and see what you can do for field trips. If there are monuments, memorials, museums, or other fun places you can visit as a family, you'll find a gold mine in conversations and experiences that they will remember for a lifetime! You may also find some related events happening in your area if holidays like Independence Day or Memorial Day are coming up soon.
Use Educational Coloring Pages
This is one of my favorite things to do. I'm often reading to my kids from a book on our American history studies. Giving them some relevant coloring pages is a huge help in keeping them quiet and focused as I read to them. They remember so much more of what they hear and get educational value out of the coloring pages as well! Try coloring pages for each state, a U.S. map, important people, or scenes from history. We LOVE how well done the Dover books are for this. My kids really enjoy them.
Try Mazes and Fun Games
Find a great board game or workbook with fun games, mazes, and activities that keep your kids entertained while they learn something new! This is particularly helpful for my oldest son who loves all things game related. He delights in fun facts and remembers brief descriptions, but he gets to do activities that don't feel anything like school! Find some resources that are a great fit for your kids.
Go on a Rabbit Trail
We are not slaves to our curriculum! If your child shows an interest in a certain topic (or even if you do!) then go ahead and explore that rabbit trail! Some of the best learning can be done on rabbit trails: dive off to learn about a particular president, explore important historical documents, or veer into some geography learning. You can do this throughout the year or, if that makes you nervous, try adding them as special summer learning activities to supplement! We do special summer studies for many subjects.
How We Use Dover Activity Books for American History Fun
We've been enjoying some really fantastic coloring and activity books from Dover Publications along with our American history studies. I admit that I wasn't sure at first how much value workbooks would add, or if any old history-related workbook from the store or Amazon would do. But these are totally different. The quality and added value are worth it!
The books have great pieces of information that the kids enjoy hearing/reading, and they LOVE the activities and coloring pages! They have definitely enhanced our studies, so I'll be getting more as we go through the different time periods of U.S. history.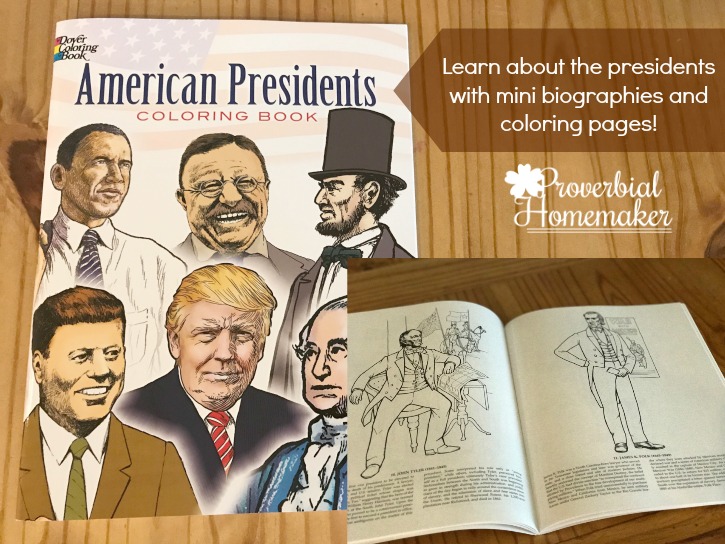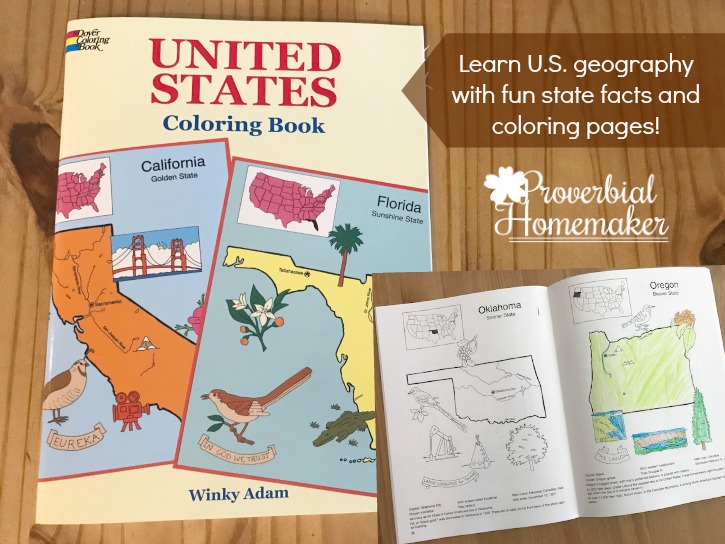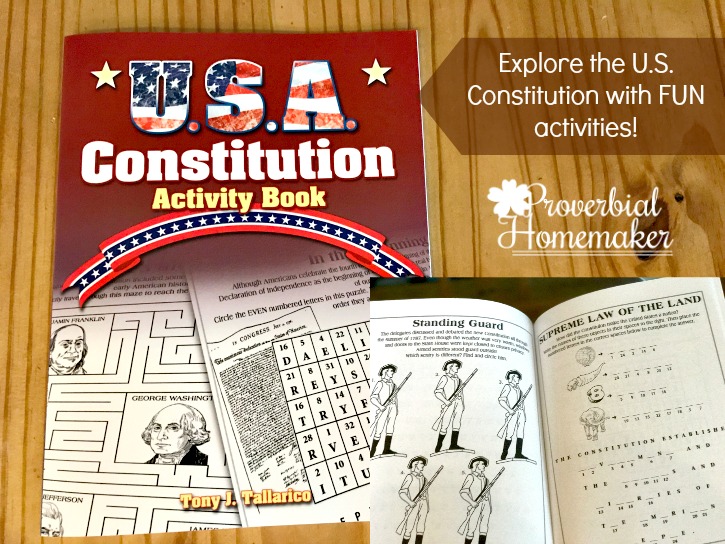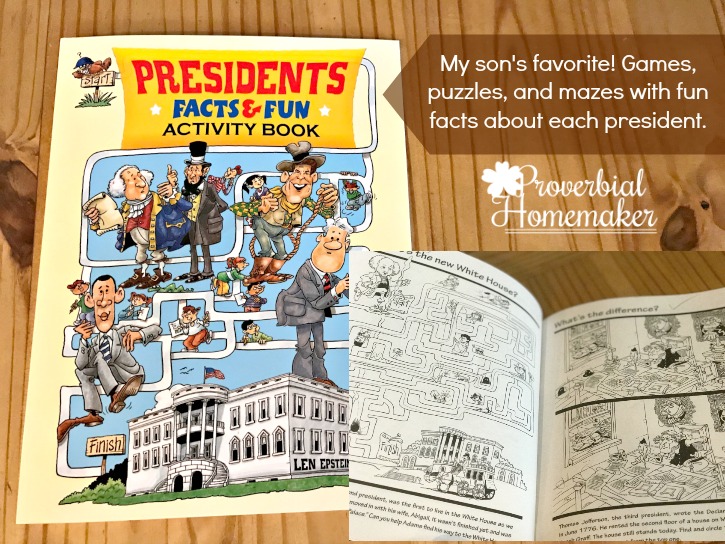 Really, my kids absolutely love these books and so do I. They love the fun activities and detailed coloring pages. They are so much like their "for-fun" activity books that they don't realize it's actually a lesson. You know you've hit gold when they keep sneaking away to use their history activity books!
What's even better is that they are really learning a lot. We have been reading the fun facts and info from each book together as a part of our morning time routine as we start the homeschool day. Then my oldest two do the activities as a part of their regular lessons. Sometimes we alternate between their copywork and the activity books, for example, but most of the time we just add them in because they want to!
Right now, my 9 year old is working on drawing U.S. map from memory, along with labeling the states and capitols. He's been using the United States coloring book as a supplement to that. Each time he adds a new U.S. state to his map work, he colors that state in the book and goes over the fun facts.
He has also really been into the presidents lately. So he colors the American Presidents coloring book for fun and reads the short biographies to us during lunch. He also is the one I'll find in his room or in the school room "working" on the Presidents Facts & Fun Activity Book. I'm not complaining!
Bottom Line: They're a Win
As I said, these are definitely a great resource for us! They've enhanced our American History studies and we'll be getting more soon. Even if you're studying other topics in history, you'll find something you'll love at Dover books!