A few millenia ago, an amazing event occurred in the history of the Jews, our brothers and sisters in Yahweh. God protected them from one of the most brutal and destructive events that could have befallen them through the obedience and faith of one single woman!
Wow, have you ever heard the story of Esther? If you haven't, now is the time to grab your bible and read through this amazing history and see what God was able to accomplish.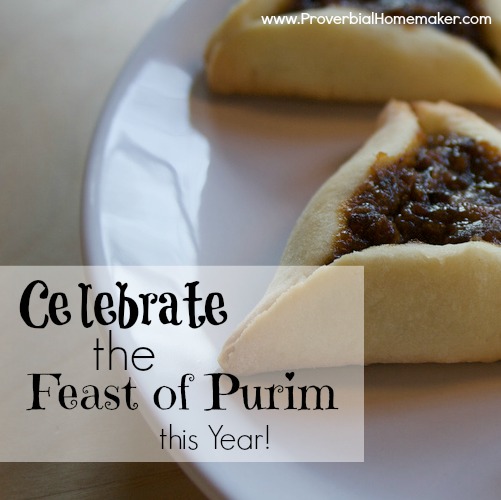 Celebrate the Feast of Purim this Year!
Let's paint the backdrop, here: a few hundred years earlier, the Jews had been taken captive by the Persians and removed from their land in Jerusalem. For hundreds of years they remained captives in Persia, but over time their positions of residency changed from being those of bondage to being fairly comfortable and acclimated. Many Jews held positions within the government system, and enjoyed a fairly comfortable life.
But, right around the time of Esther, the King of Persia had made a decree that permitted Jews to return to Jerusalem for the rebuilding of their city, but many of the Jews did not return.
Esther, known otherwise by her Jewish name, Hadassah, had been raised by her uncle Mordecai, and was chosen to become queen of the land when the former queen was deposed of her position. Her story is one of immense courage, strength, faith, and determination! She is an amazing example of what a warrior woman of God looks like.
During this time, there came an enemy to the Jewish people named Haman, who was a descendent of an ancient enemy: the Amalekites. He sought to destroy the Jews, and was nearly effective in completing his mission through sneaky manipulation of the King, who he convinced to declare a decree of mass genocide in the name of the kingdom. When the Jews heard about this decree, they despaired!
But, Mordecai called upon his newly appointed queen niece as the single person who could make an appeal to the king and potentially save the entire nation of Jews in Persia. Thus began a time of fasting while Esther prepared herself to face the king, a task that might even call for her to risk her life, as no one could come to the King unannounced.
Needless to say, she was victorious in her mission, and God granted her the wisdom to make her appeal and softened the King's heart to hear it. Victory was in the hands of the Jews as they defended themselves against the evil decree and laid claim to life once more!
It was after this feast that the everlasting day of remembrance was declared, which said that on the 14th day of Adar (which is March 5 this year) all would celebrate and remember the story of Esther and her heroic selflessness and courage that protected and emboldened the Jewish nation once more (Esther 9:20).
This is a day of celebration and delight, as the Jews enjoy remembering the amazing power of Yahweh in protecting them.
I am excited to participate in this celebration with our family this year, as it is so exciting and fun to join in the feasts that scripture declares and proclaims.
How Do We Celebrate It?
One of the things I LOVE about Purim is that it is celebrated as one giant party! People wear costumes in reflection of the time of Esther, dressing like the Queen, or Mordecai, or even the evil Haman. I adore this because it provides a biblical replacement for Halloween that gives children a great time of dressing up during the year! There is much joviality, shouting, and dancing while the book of Esther is read among the people.
At every speaking of the name of Haman, the people attending will shout out lots of noise and use noise makers to "blot out his name," which sounds like a fun time.
Our family is going to also watch the wonderful movie "One Night with the King," which I think is the best rendition of the story available today. It is visually exciting and enjoyable, as well as biblically sound. I highly recommend it as a family favorite!
To learn more about this fantastic feast day I highly recommend Beth Moore's Esther Study! It is phenomenal. I went through it several years ago and was amazed at the beautiful handprint of God all over that book and its story. Full of mystery, despair, courage, and strength, it is exactly the kind of powerful story that God loves to narrate through His people. And, what an honor it is for us to be accounted as such in His eyes.
To enjoy one of the traditional desserts of the festival, the cookie pictured above called a Hamantaschen, here is a great recipe with variations to the dish, as well as a gluten and grain-free one, for various needs.
Will you celebrate Purim with your family this year? What elements of the feast day stand out the most for you to remember and enjoy?