Disclosure: *This post may include affiliate links. As an affiliate, I earn from qualifying purchases. Read the
disclosures
and
terms
for more information.
Do your kids ever ask to start their own family business? Mine did A LOT! Whether that was from seeing their own mom run a handful of home based businesses throughout the years, I can only speculate, but it definitely ingrained a bit of entrepreneurial spirit in my girls from the beginning.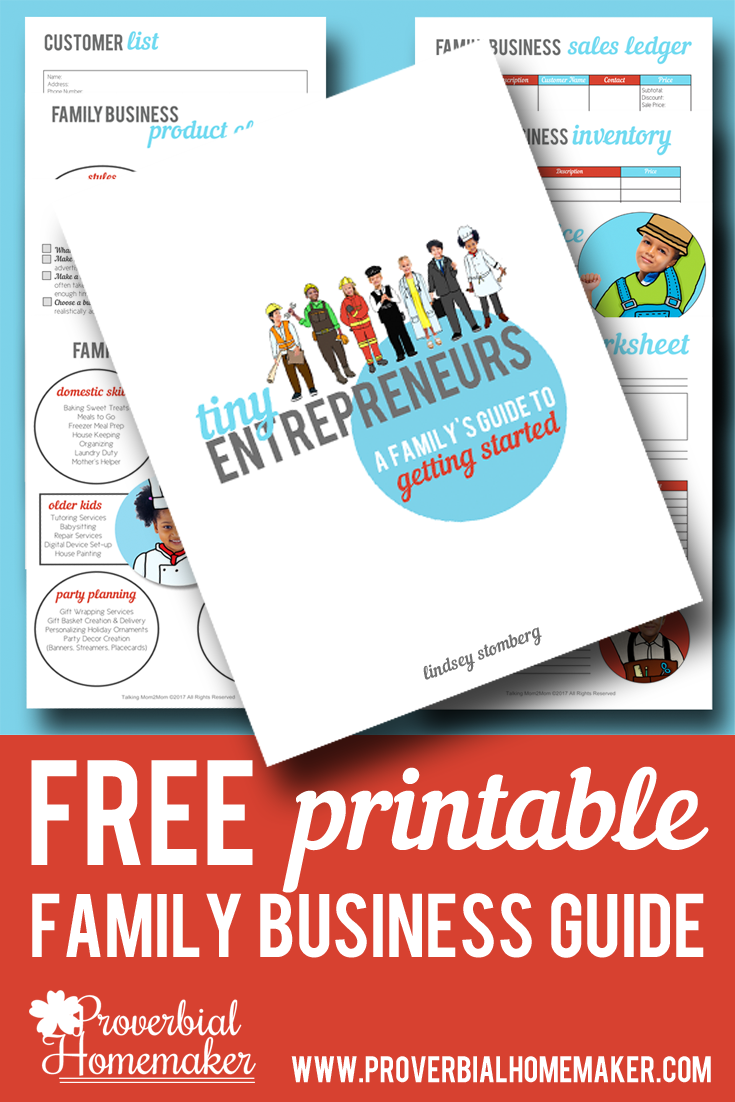 In January of 2017, I launched a family business for and with my daughters that we called Big Sisters Boutique. Have you ever heard of silicone "chew" beads? I first saw them on what was called "nursing necklaces" for babies to play with as they were breastfeeding. They are often used for teething babies to ease the pain in their gums. The business I chose to begin with my daughters focuses on creating products with these silicone "chew" beads.
Since we began Big Sisters Boutique we have seen a lot of success, for which I am very thankful! No mom wants to see her daughters start something and then fail. What is the biggest WIN by starting this business for my girls? People LOVE what they make, and they love that the girls are in charge of it. The confidence boost this has given my girls has made all the time invested worth it.
I have definitely learned a lot along the way, and would love to share my method in choosing a business model and beginning our family business with you below:
Determine WHY you are starting this business with and for your children. Starting a business with and for your children is a great boost to their self-confidence as well as a training ground for life skills and character development. What are your personal reasons for beginning this business with your children?
Make a business budget. Businesses cost money for materials and possible advertising. You want to know what you have to work with before you begin.
Make a time budget. In the same way that businesses cost money, new businesses often take up even more time. Before you begin a new business, make sure you have enough time to sink into it to ensure the effort is worth it.
Choose a business model based on your child's interests but something they can realistically accomplish by themselves with just a little help and oversight. This will be based on your child's age and skill sets. Would you like your child to try on a business for size? Download the FREE Tiny Entrepreneurs: Build Your Own Bakery Printable Activity Pack
Review your county's laws concerning any licensing and other legal issues you will need to be aware of concerning the business you have chosen.
Gauge if there is any interest! Consider making a couple of items just to test the market among friends and family. Post the items on eBay, on Craigslist, or in your local Facebook Buy/Sell/Trade groups if it is allowed for yet another avenue to assess interest.
Check out the competition. Look for product ideas, pricing, and advertising ideas. Etsy, Facebook, and even your local Farmer's Market and Crafts Shows are the perfect places to start to get ideas for your business and to see how much you could make doing it.
Source your materials. I would highly recommend pricing out various vendors for your materials to ensure you get the best price. Be careful to stick to your budget!
Determine your plan for marketing your new products. You can find free website options online, add your items to Etsy, host on Facebook, host booths at local vendor events and craft shows, etc. If you have a physical product you might also think of brick and mortar stores near you that would display your products for free or for a small commission.
Choose how you are going to handle inventory. Are you planning to stock up on product inventory or will you just create custom designs upon request? Consider at least creating and marketing examples of your work if you are taking the latter path.
Think of new and exciting ways to make your customers feel special! Have your children write a thank you note to each individual customer. Maybe include a hand drawn picture. Don't forget to follow-up a few weeks later to see if they enjoyed their product and might be willing to leave you a review on your store website.
Want your own Tiny Entrepreneurs: Guide to Getting Started FREE PRINTABLE PACK? Grab your's below!
It has now been about 8 months since we began our Big Sisters Boutique, and we have added many new products to our line consisting of Mama's Necklaces, Mommy & Me Necklace Sets, Pacifier/ Toy Clips, Teething Rings, and even Kids' Sensory Necklaces. That last one was suggested by a customer of ours who was adopting a child with special needs. She even added child-safe essential oils to the wood beads for a relaxing effect. I thought that was such a neat idea! Our silicone products are great for all children but especially for those with special needs because they are basically sensory toys. I have encouraged our customers to send my daughters pictures of their children wearing and using the products they made so they can see how what they did mattered. It has been such a HUGE blessing and a neat thing to collect for my girls to look back on one day!
This Fall, we plan to take our business to the road and do more vendor and craft show type events. I am hoping that this will spread the word and help them receive more consistent sales. Up until now, we have had steady business streaming from our Facebook page. We began by just posting on my personal Facebook profile just to see if there would be friends and family who, if not interested in purchasing, would at least be willing to share the girls' products with their friends and family. We had an outpouring of support and also interest in the concept itself because you don't see too many kids beginning their own business.
My daughters have future plans to add crotchet items to their store and sewn products as well. Each year we can focus on a new handicraft skill and it can benefit their store. The proceeds we receive from the sale of their products go to the kids. We have found this business to be a fantastic teaching tool in life skill training as well as how to manage their money well and in a God-glorifying manner.
If you haven't considered starting a family business with and for your kids yet, I would suggest you do. It teaches life skills that your kids will carry with them, and it is also a lot of fun to do together. Make savings goals for them to reach and celebrate big business victories and milestones.
A few things lacking in the world today is integrity, initiative, and persistence. If we can instill these character traits in our children from an early age, it will be a good thing to leave a positive mark on the future of our world.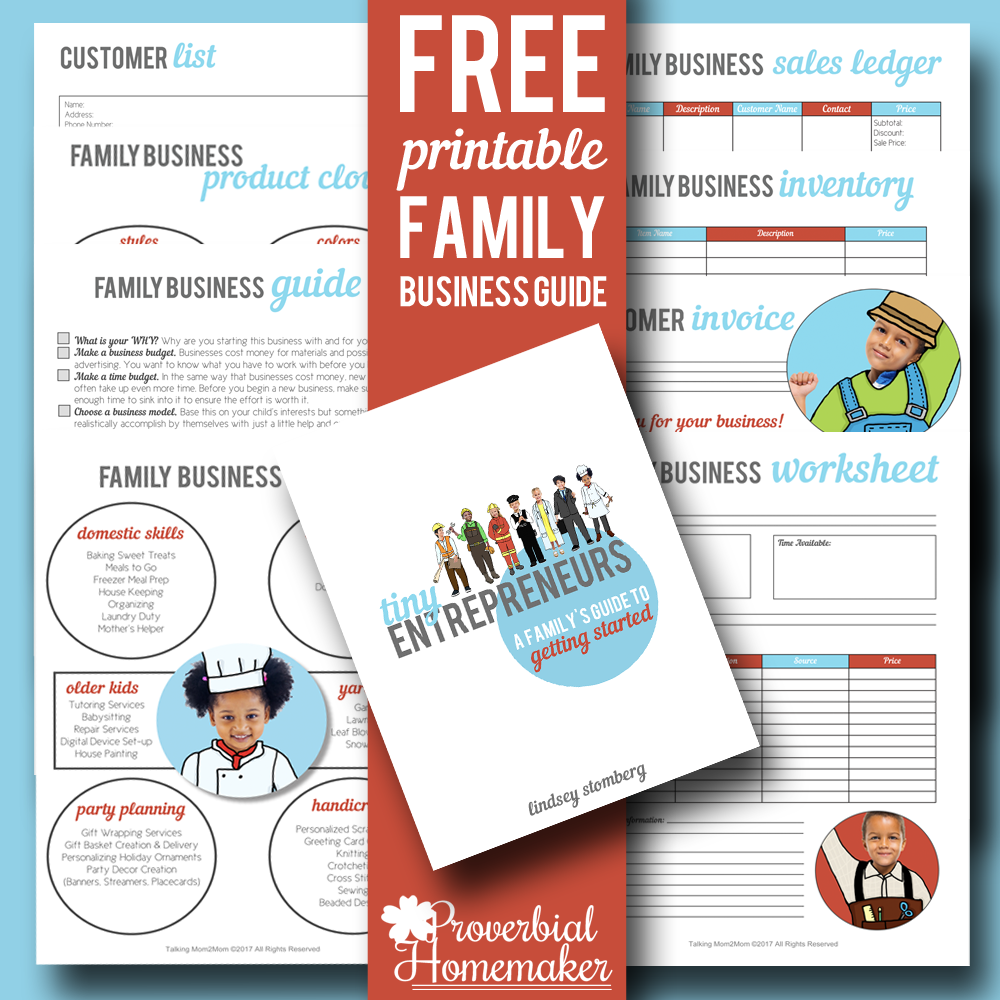 Tiny Entrepreneurs
Your download link will be emailed to you and you will be subscribed to Proverbial Homemaker if you aren't already. Be sure to check your spam/promotions folder. If you have any issues, check out this troubleshooting guide or feel free to email me!
Note: Signing up to download this form will subscribe you to ProverbialHomemaker.com and TalkingMom2Mom.com.
Have you started a family business with your kids? Drop a link to your business website in the comments below so that we can check it out!
Get a FREE Complimentary Tiny Entrepreneurs: Build Your Own Bakery Activity Pack HERE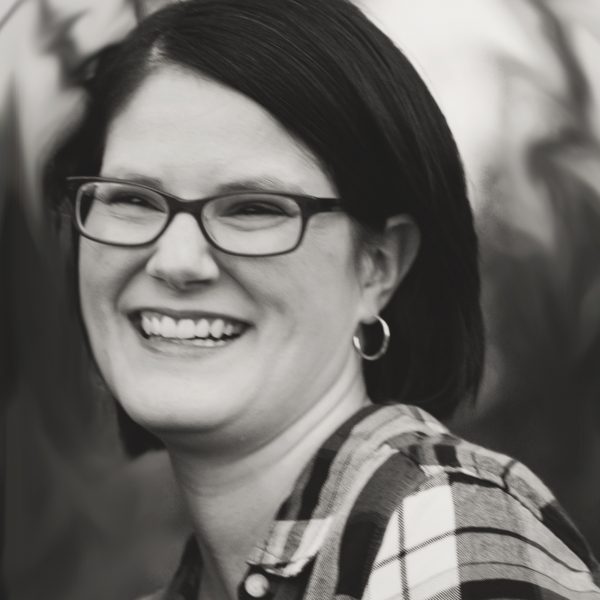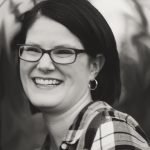 Lindsey is a stay at home, work from home mom to six children eight years and younger. She homeschools and enjoys large family living. When Lindsey is not changing diapers, cleaning, and cooking meals in her awesome Instant Pot, she is DIY-ing her way around the house. Where she loves learning new skills, her heart is in sharing with other women the message of the Gospel and showing them how to instill those truths in the hearts of their children.
SaveSave
SaveSave
SaveSave