A fun way to homeschool around the holidays is to take some of the more unusual Christmas traditions and to incorporate them into your day. This is a good way for you to teach your kids about Geography, about cultures other than our own, and about Christmas in general. It's also a great way to give yourself and your kiddos a break during a busy time of the year.
Disclosure: *This post may include affiliate links. As an affiliate, I earn from qualifying purchases. Read the disclosures and terms for more information.
Around the world, people celebrate Christmas in very different ways. Like in America, there is often symbolism which points to the coming of Baby Jesus in a Manger. However, there is also a surprising amount of traditions which involve evil spirits, witches, and superstitions. Fortunately, even if you don't want to mix those dark subjects into your celebration, there are still plenty of other more benign traditions you can explore with your kids.
Here are 16 Unique Christmas Traditions from Around the World:
1 – Brazil
A popular gift-giving tradition in Brazil involves those from an amigo secreto, a secret friend. These admirers give small gifts all through the month of December using a false name, only to reveal their true identify on Christmas Day. Try creating a Secret Santa gift exchange in your family or homeschool group.
2 – Canada
Canadians have many cookie baking parties and cookie swaps. Invite several friends over to bake cookies. Have everyone bring different ingredients. Split up the cookies at the end so that everyone has a generous plateful to take home.
3 – China
Only about 1% of the population are Christian so most people don't understand the true meaning of the holiday – even though they manufacture the vast majority of Christmas decorations for the rest of the world. One tradition they do observe, however, is to give each other apples on Christmas Eve. This is likely because Christmas Eve in Chinese is Ping An Ye which is similar to the Chinese word for apple, Ping Guo. Have your kids do an apple exchange. You can purchase different types of apples so that they can see which ones are sweeter or more firm than others.
4 – Egypt
Egyptians have a Holy Nativity Fast for the 43 days before Christmas. During this feast, they basically follow a vegan diet which means no meat, eggs, or cheese. On Christmas Eve, they attend a church service that starts at 10am and can last as late as 4am. They then have a huge feast which contains all of the foods that they weren't allowed to eat during their fast. Try to observe this type of fast at your house – even if it's only for one day.
5 – England
Santa leaves presents in the children's stockings on Christmas Eve. However, if they've been naughty, they might find a lump of coal instead. Have your children hang stockings and see what Santa brings them. 🙂
6 – Finland
On Christmas Day, the Finnish people light candles on the graves of their loved ones. Visit a cemetery and light a candle on the grave of one of your loved ones.
7 – France
The French have a tradition where they dress up and eat a multi-course meal on Christmas Eve. They often have 13 desserts to represent Jesus and the 12 apostles. They also stay awake all night long to usher in Christmas morning. Try to have a large meal with your family and serve several desserts. See how long your children can stay awake.
8 – Germany
On Christmas Eve, German parents hide a pickle on the Christmas tree. The first one to find it on Christmas morning gets a small gift. Try putting a pickle ornament on your Christmas tree and see who can find it. You can even try hiding it each evening of December and let your kids try to find it when they wake up.
9 – Great Britain
Children in Great Britain write their wish lists to Father Christmas and then instead of mailing the letters, they throw them in the back of the fireplace, hoping the draft will carry them up the chimney and to the North Pole. If the child's letter catches fire before it flies up the chimney, the child must write a new letter. Have your children write a letter to Father Christmas and mail it in whichever manner you desire. Most post offices have special spots for letters to Santa around this time of year if you choose to go that route.
10 – Iceland
Icelandic children leave a shoe on their window sill during the 12 Days of Christmas. They awake each morning to find a sweet treat or gifts for them to enjoy. Have your children put one of their shoes on a window sill and you can surprise them in the morning!
11 – Ireland
Rather than leaving out cookies and milk for Santa, the Irish leave mince pies and a bottle of Guiness. They also leave a tall, thick candle burning in the window on Christmas Eve as a signal to Mary and Joseph that there is room for them at their house. Have your kids help you make a unique snack for Santa and burn a candle in the window.
12 – Japan
With few Christians in Japan, Christmas is seen more as a time for spreading cheer than as a religious celebration. And the Japanese celebrate Christmas Eve more than Christmas Day. With a focus on couples spending time together, it actually is celebrated more like Valentine's day. Young couples exchange gifts and enjoy activities like strolling around looking at Christmas lights and eating a romantic meal.
13 – Portugal
The Portuguese have a feast on Christmas morning called Consoda, which is a time for remembering the dead. They set places at the table for their loved ones who have passed away.
14 – Slovakia
A Slovakian tradition is that the oldest man in the house to take a spoonful of pudding and throw it at the ceiling. The more that sticks the better. You may want to adapt this slightly so that you don't make a giant mess. But any activity you can come up with that involves throwing pudding will probably be a winner with the kids.
15 – Ukraine
Rather than decorating the Christmas tree with tinsel, Ukrainians decorate with an artificial spider and web. Try decorating your tree with something unique such as artificial spider web. See what the kids can come up with!
16 – Venezuela
Venezuelans attend mass on Christmas, which is a tradition around the world. However, some Venezuelans have developed the tradition of going to mass on roller skates. That is anything but typical!
As you can see, there are many unique Christmas traditions which are observed around the world. Pick a few that you think will interest your children. Point out the country that celebrates it on a globe. Look at pictures of the country in Google. Listen to some of their music. Try some of their recipes. And participate in a few of their Christmas traditions. This is a great way to have some fun while learning about different people from around the world!
You Might Also Like…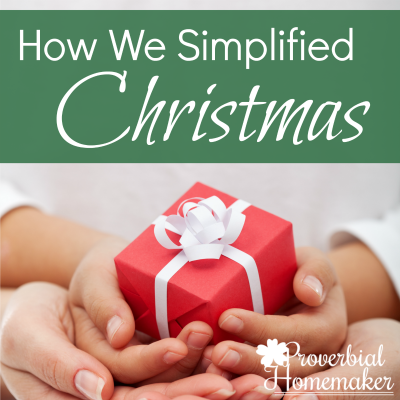 ---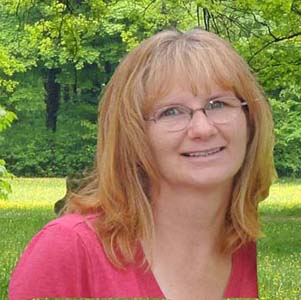 Michelle has been married to her best friend for 18 years. She is also a homeschool mom to her two wonderful (and tall) sons. Michelle is a Christian, a fan of simple living, and a lover of chocolate. She loves her spicy chai tea in the morning and she has a hard time staying out of the snacks at night. You can find her blogging at www.homeschool-your-boys.com. Her mission is to encourage and inspire parents as they homeschool their boys.