Body scrubs can be made with many different bases and offer a fun and personal gift idea. Not to mention a luxurious treat for yourself! They can use different scents, food products, and essential oils to make them therapeutic and smelling delicious.
This year I've been enjoying experimenting with different sugar scrubs, salt scrubs, and coffee scrubs for my family and for gifts! These DIY holiday body scrubs are sure to please.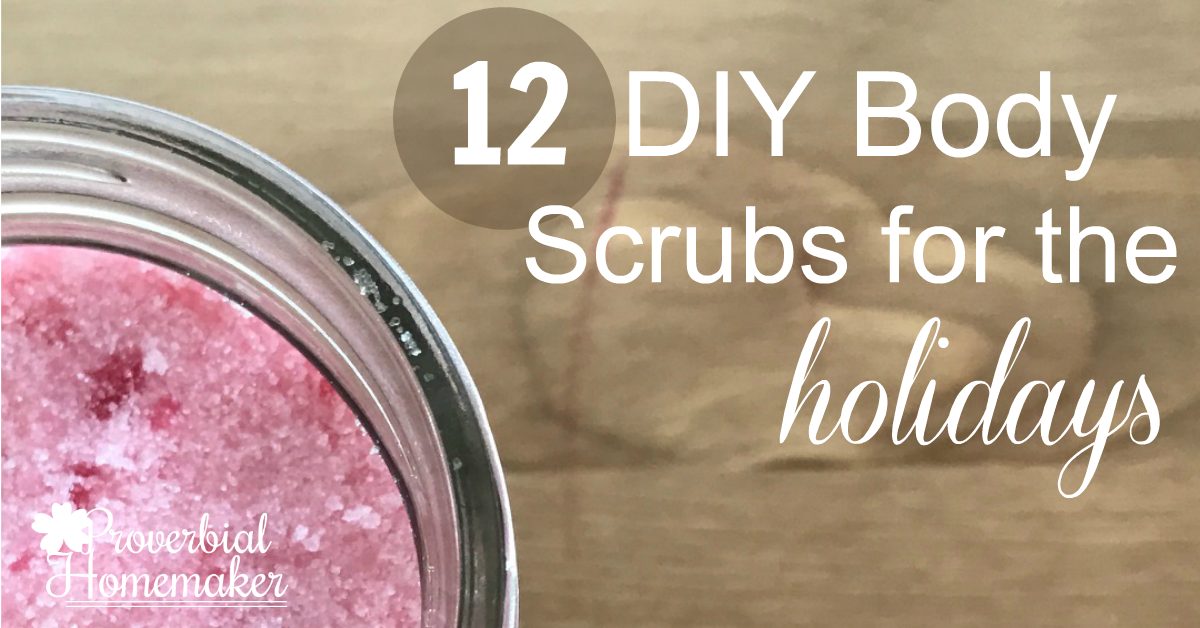 Disclosure: *This post may include affiliate links. As an affiliate, I earn from qualifying purchases. Read the disclosures and terms for more information.
General Tips for DIY Holiday Body Scrubs
Where to Get Ingredients – Many of the ingredients you can just get at the grocery store. I do recommend getting carrier oils like Jojoba and Fractionated Coconut Oil, along with any essential oils, from Holiday Line. They are high quality, pure oils, have FREE shipping in the U.S., and a 90-day money back guarantee! I'd especially recommend getting the Holiday Line when it's available – they're ALWAYS wonderful and make DIY holiday gift-giving easy!
Sugar Scrubs – For sugar scrubs, use brown sugar, white sugar, raw sugar, and any other form you can think of. Each offers different textures and properties that make them suitable for different purposes! Generally, brown and raw form sugars have a more natural look and feel, while white sugars can be great when you want coloring to show through. Sugar scrubs are generally preferred for the face, although some people enjoy salt scrubs for that as well.
Salt Scrubs – You can use table salts, kosher salt, himalayan salt, and more. The same scents work for salt scrubs although I tend to stick with less "sweet" scents and flavors for those. They are especially good for men and interesting combinations.
Other Scrubs – You can also use oatmeal, coffee, and other products as a base. Have fun and experiment!
Basic Scrub Recipe – Use 1 cup base (sugar, salt, etc) with 1/4 cup oil (coconut, jojoba, vegetable, fractionated coconut oil (FCO), etc.). Mix the base and oil together with a spoon and then add 10-20 drops of essential oils depending on the strength desired as well as any therapeutic purpose.
Always check essential oils safety for the ages and health of the person you are making the scrub for. You can also add things like loose leaf tea, tea from a cut open bag, spices, and coloring from berries or other products.
Scrubs last anywhere from 1-6 months, keeping on the longer side when you use more shelf-stable oils like jojoba or fractionated coconut oil. Also consider any additional scent a juice, coloring, or oil will add to your blend.
Store in a cool dry place. Many times the liquid sinks to the bottom. Consider storing the jar upside down when not in use or mixing well before using.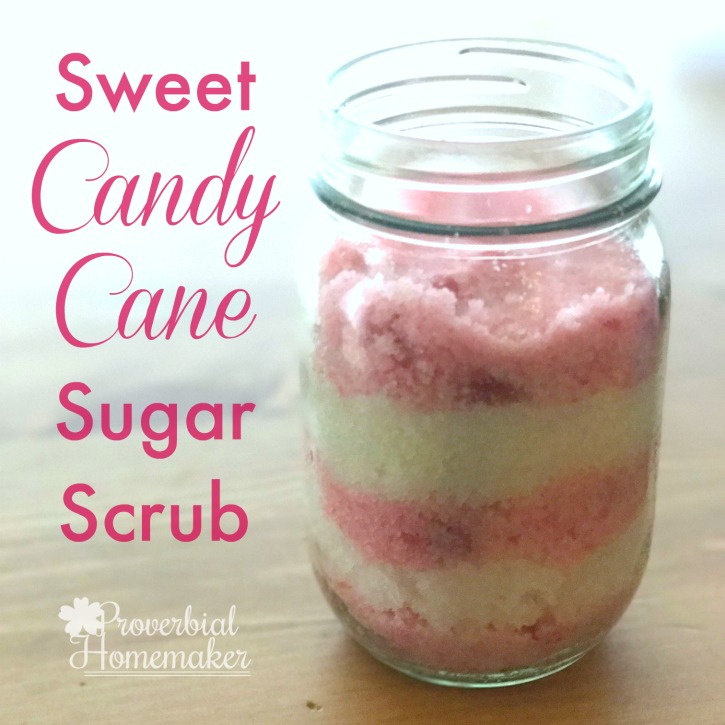 12 Easy DIY Holiday Body Scrubs
Download these 12 great holiday body scrub recipes to get you started! I use small jars such as glass pint jars. Put at bow and label on the top and it's a pretty and simple gift for friends, family, or neighbors!
Joyful Gingerbread Sugar Scrub
Pumpkin Spice Sugar Scrub
Warm Vanilla Sugar Scrub
Sweet Candy Cane Sugar Scrub
Sugar Cookie Sugar Scrub
Oh Holy Night Sugar Scrub
Pepper and Mint Salt Scrub
Zesty Lemon Salt Scrub
Refreshing Pine Salt Scrub
Vanilla Chai Coffee Scrub
Peppermint Mocha Coffee Scrub
Pumpkin Latte Coffee Scrub
Download the DIY Holiday Body Scrubs Recipes
Holiday Body Scrub Recipe
You Might Also Like…
Essential Oils Dilution Rates Cheat Sheet