Philippians 2:1-11 is one of my favorite scriptures. By the end of it, I always want to either cry or shout out at the triumph of the glory of our King, Jesus! I cannot wait to start memorizing this with my kids this summer.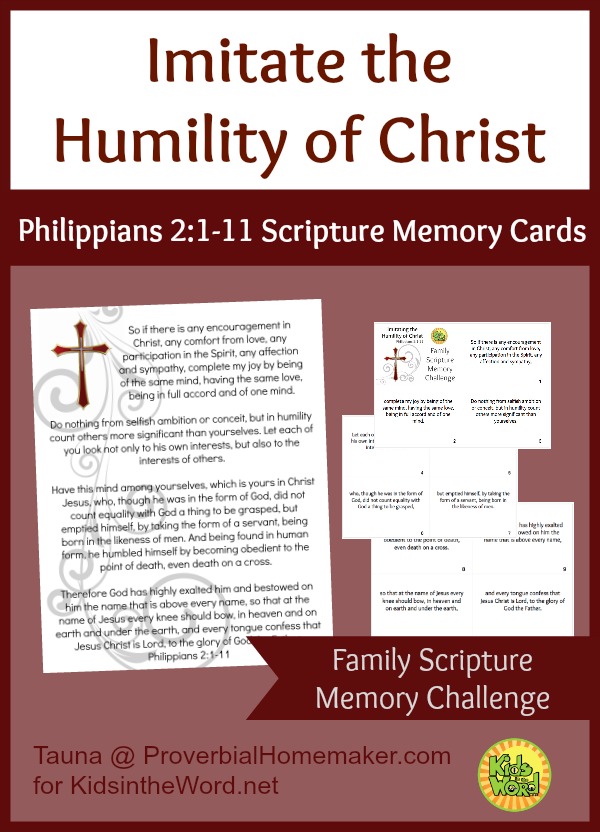 What a wonderful passage to meditate on in the coming months. When the kids start bickering, when we get distracted by the new and fun activities, and as we navigate the ups and downs of life, this scripture can be grounding for us.
It reminds us of who Jesus is and what He has done. It reminds us of His victory and His glory, and where He is this very second: at the right hand of God in the heavenly places.
Imitate the Humility of Christ
Go to Kids in the Word to download these scripture memory cards printables!