How do you keep the joy in your homeschool? If you're like me, you have probably had those times where you suddenly realized that you had lost some of that excitement about teaching your kids, and now looked at it as a dreaded chore.
After homeschooling for quite a few years, I finally got to a point where I could recognize what things were causing me to lose my joy. Once I could put my finger on the cause, I could then do something about it. Below are some of the common culprits which I discovered I needed to guard again!
What are some reasons homeschooling moms lose their joy?
Disclosure: *This post may include affiliate links. As an affiliate, I earn from qualifying purchases. Read the disclosures and terms for more information.
1. Lack of character in their kids.
When children won't obey or are in the habit of complaining and arguing, it makes for an unpleasant atmosphere in the home for not just Mom, but everyone.
When you find that you are often mad and upset because of the kids' behavior, take a break from your normal routine and work on the character issues – especially obedience!
Any efforts you make to teach skills and content without first addressing obedience will bring frustration. You can't teach your kids to read or do anything else if they won't obey you, so this is the TOP priority.
"Your child must learn to obey, first and foremost, or you can never serve as his teacher. Teaching him to obey, to do his work and stick with it, to follow instructions, not to interrupt, and much more requires your diligent supervision and follow-through. Unless your children learn to listen to your directions and follow them, it doesn't matter how fabulous your resources are. The first and foremost subject to teach is good behavior born of self-discipline. " (In other words, teach them character!)
When training in character be sure to use God's Word to correct and train their heart. His Word has the power that our words don't have, and our focus should be on the character issue of their heart, not their behavior.
2. COMPARISON
Comparison is a sure way to lose your joy!
Don't allow yourself to fall into the trap of comparing yourself to other moms. Each of us has different circumstances, and God doesn't call every homeschooling family to the same thing.
Ask God what He wants for YOUR family, and be the mom God called YOU to be.
3. FATIGUE
Nothing steals my joy faster than being exhausted. At that point, everything seems overwhelming to me, and worse than it really is.
Do you often find yourself staying up late to get "a little work" done, and maybe even getting up early to get some quiet time while the kids are still sleeping? When you burn the candle on both ends like this for very long, it WILL catch you.
Simple solution? Guard your sleep! Make it a priority to get the rest you need.
4. DISORGANIZATION
A house with young kids or many kids will never stay clean for long, and as homeschooling moms, we have our kids at home ALL day. There will, and should be signs that kids live there – such as toys and books.
However, by decluttering regularly, having a place for everything, and regularly having kids help pick up or put things back, your home should stay fairly organized.
Often we let the circumstances of the day determine our schedule, then we feel frustrated and stressed at the end of the day. Be sure to have a routine to guide your days and keep you on track. That daily routine will help to keep things more organized, and gives you a plan for each day.
If you're daily accomplishing your priorities, you will have more peace and joy at the end of your day.
5. HORMONES
I don't think I need to say more here. We all know that sometimes our hormones can make us irritable, and weepy.
I wrote a series of posts on hormone imbalance that talks about the effect our hormones can have on us, and some ways to combat the problems hormones can bring. (Homeschooling & Hormones) If you have ongoing hormone issues, you will be encouraged by the series.
What is the reason you have lost your homeschooling joy, Mom? Find the cause, then work on a solution. God wants us to be joyful mothers!
To help with your journey of a joy filled homeschooling year Kathie is offering a copy 4 weeks of her character training lessons called "Little Lads and Little Ladies of Virtue"! All you need to do is complete this form below to receive your copy.
Little Lads and Ladies of Virtue
Your download link will be emailed to you and you will be subscribed to Proverbial Homemaker if you aren't already. Be sure to check your spam/promotions folder. If you have any issues, check out this troubleshooting guide or feel free to email me!
Note: Signing up to download this form will subscribe you to ProverbialHomemaker.com and The Character Corner.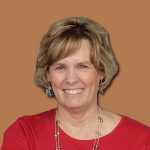 Kathie Morrissey is the mother of 8 children, wife of Alan for 38 years, and a committed homeschooling mom of 31 years. She is the founder of The Character Corner, where she loves to blog about parenting, family life, homeschooling, and life in general. Kathie is a popular speaker at home school conventions and support groups, as well as ladies retreats. Her heart's desire is to help and encourage parents to be purposeful in raising Godly children with strong Christian character, and a heart for God. You can find her on Facebook, Pinterest, and Twitter.