There are many reasons why children should learn the story of Ruth and Naomi. Not only was Ruth a kind and patient woman who worked very hard to help support her mother-in-law, without complaining, but she is also a part of David's lineage – ultimately part of Jesus' family line. Ruth set a great example for young women to follow, showing great faith and trust in God as well as devotion to her family.
Disclosure: *This post may include affiliate links. As an affiliate, I earn from qualifying purchases. Read the disclosures and terms for more information.
Ruth Printable Pack
With 84 pages of printable resources, this Ruth Printable Pack contains a variety of math and literacy activities for young children.
After reading the book of Ruth, this printable pack will help extend learning, and encourage children to show kindness and patience, allowing God to be a big part of their lives.
This printable pack contains math activities such as size sequencing cards, count and clip cards and number puzzles. It also contains many literacy activities such as alphabet matching cards, spot and dot, word tracing, story writing pages and 3 part cards.
Also included are many other activities, including Bible themed activities. These include:
Creating a pretend map of the path Ruth and Naomi took to get from Moab to Bethlehem.
Fill in the missing words – Complete the sentences while reading the story of Queen Esther.
What do you think? / How would you feel? Think about the questions and answer to the best of your ability.
Character Traits – List the character traits of Ruth and Boaz that would be good to learn to follow.
Ruth Memory Cards ~ These come in both KJV and ESV and are great to memorising some of the verses of Ruth.
Cut and Paste a basic timeline of the events in Ruth's life ~ Cut and paste the events in the correct order
The genealogy of David – Fill in the missing names.
Bible Copywork Pages ~ These pages all relate to the Ruth and are great for copywork and memorisation. These pages come in both KJV and ESV.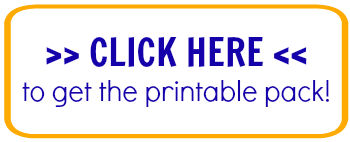 You Might Also Like…