The story of Joseph and the Coat of many colors is a great story of how God looks after people who trust in him. After reading about Joseph being given a colourful coat from his father, Joseph's dreams, then him being thrown into a pit before being sold as a slave, your children will enjoy completing these fun activities. This Joseph Printable Pack is aimed at children ages 2 – 9.
Disclosure: *This post may include affiliate links. As an affiliate, I earn from qualifying purchases. Read the disclosures and terms for more information.
After reading the story of Joseph and the Coat of Many Colors in Genesis 37, your child will enjoy completing this massive 99 page printable pack. Some of the activities included are:
Vocabulary Cards – these are great for memory/matching games as well as spelling and vocabulary.
Coloring Pages– Decorate or colour as you wish and hang up to decorate your rooms.
I Spy– These pages are great for counting practice.
Word Tracing– These pages help children learn to form letters and spell words correctly.
Colour Matching Cards– A great way for kids to learn their colours.
What Comes Next?
Finish the Pattern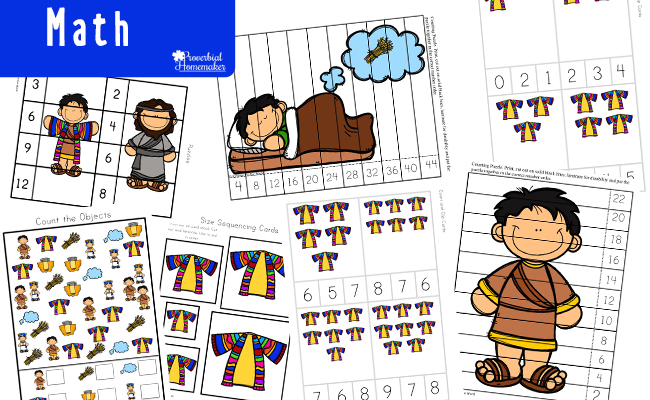 Spot and Dot – Spot the letters and then dot them.
Shadow Matching Cards– These shadow matching cards are so much fun and can be used in games such as memory/matching as well.
Story Writing Pages – These can be used to retell the story of Joseph and the Coat of Many Colors in their own words.
Size Sequencing Cards– Match the cards from smallest to biggest or the other way round.
Count and Clip Cards– These are great for kids learning to count and recognize numbers.
Alphabet Matching Cards – These are great for learning the lowercase and uppercase letters of the alphabet.
Number Puzzles – These are great for learning skip counting.
4 Piece Puzzles– These are always fun for kids to do. Store in zip lock bags and take them with you to appointments to keep the kids occupied.
Story Sequencing Activity – Cut out the pictures and place them in the order they happened.
Color Activity Pages – Color the buttons and the coats the correct colors.
Bible Copywork Pages– This pack includes 18 pages of Bible Verses in both King James and English Standard Versions for your child to copy and then memorize.
Joseph Printable Pack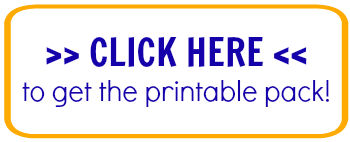 You might Also Like…