Disclosure: *This post may include affiliate links. As an affiliate, I earn from qualifying purchases. Read the
disclosures
and
terms
for more information.
Prayers and Devotions
Colossians 3 is such a powerful and instructive passage. I originally put the whole chapter here but realized that it's a bit long for our immediate purposes. I encourage you go through and read the whole thing with your family and pray through it together! Then we'll focus together on verses 12 – 17.
Put on then, as God's chosen ones, holy and beloved, compassionate hearts, kindness, humility, meekness, and patience, bearing with one another and, if one has a complaint against another, forgiving each other; as the Lord has forgiven you, so you also must forgive. And above all these put on love, which binds everything together in perfect harmony. And let the peace of Christ rule in your hearts, to which indeed you were called in one body. And be thankful. Let the word of Christ dwell in you richly, teaching and admonishing one another in all wisdom, singing psalms and hymns and spiritual songs, with thankfulness in your hearts to God. And whatever you do, in word or deed, do everything in the name of the Lord Jesus, giving thanks to God the Father through him. Colossians 3:12-17
My children respond well to the imagery of taking OFF the old and putting ON the new. Earlier in the passage it talks about what to take off. It's the sin and old self that weighs us down and damages our relationships and testimony. Then we put on the character of Christ, which thankfully is becoming more and more of a reality in our hearts through the transformation of the Holy Spirit. We set aside what does not honor God and put on what does, demonstrating the light of Christ to world desperately in need of it.
Read through it again. Convicting isn't it? I know I read it and feel the "ouch" of my own shortcomings. But I also feel the hope and trust that God is working on me and will not stop until His work is completed.
In Colossians 3, we can point ourselves and our children to Christ for salvation and transformation. We can practice the patterns of godly living laid out for us as well as trust that the Lord will continue the work of sanctification we so desperately need.
What a good and loving God we serve! Let's memorize this passage with our children and pray through it together.
(Remember that you can see all of the Read Pray Love printables in this series here.)
This scripture memory printable and prayer focus is a part of the 2018 Read, Pray, Love system (with comes with monthly printables and prayer binder setup files), but you can use it alone or jump in on our year-long efforts anytime!
As always, the scripture printables are available in ESV and KJV with coloring pages for adults and kids. Download the printable below and get started memorizing it with your family and praying through it! Below are some prayer prompts to get you started.
Don't forget to check out this post for more information on how to memorize scripture with your kids and how we are using these monthly printables to pray diligently for our families!
Put on Love — Praying Through & Memorizing Colossians 3:12-17
(These introduction note above and the prayers below are also available in the download file.)
Praying the Verses
Lord, thank you for your incredible love for us, that you would take your broken and flawed people and make us whole, transforming us day by day into the image of Christ. We are in awe with thanksgiving and gratitude over the gift of salvation and your intimate care for our daily lives and character.
Lord, we humbly ask that you would help us to be compassionate, kind, meek, and patient. Help us to be loving with one another in our infirmities and weaknesses, bearing with the burdens of others and forgiving abundantly, whether that is us toward our spouse and children, our children toward each other, or toward difficult. people in our lives.
We pray that our family would be bound by love, and ask that your peace would rule our hearts and minds. Give us unity with each other and with the body of Christ. Help us cultivate a family culture of thanksgiving, praise, and worship of You that permeates our daily habits and routines.
We pray these things in the name of Jesus and praise Your holy name.
Amen.
Download & Start Memorizing Colossians 3:12-17 (ESV & KJV)
You Might Also Like…
The Prayerful Homeschooler: Tools for praying diligently over 8 areas in your family and homeschool life. Includes prayer calendars and more!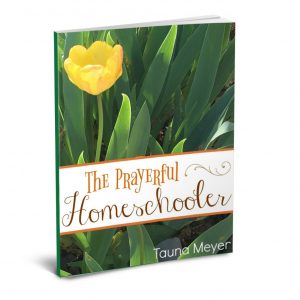 SaveSave
SaveSave
SaveSave
SaveSave
SaveSave