It's been a hectic week.
You're exhausted.
You tried desperately, but couldn't cover all your bases or check off all your boxes on your to-do list. The extra busyness has taken a toll on your focus and the temperament of your family. Life feels like you are forcing the lid down on a boiling pot. You know inevitably something is going to blow. When I am in that boat, it is typically me that explodes.
Disclosure: *This post may include affiliate links. As an affiliate, I earn from qualifying purchases. Read the disclosures and terms for more information.
Be Encouraged
Rest assured that God cares about the little things like teaching phonics and sees your diligence. Your diligence may feel like you are spinning wheels and not gaining traction, but traction is our measure of productivity, not Gods. He looks at the heart (and cleans it when it dirty). You may feel invisible or in over your head, but I encourage you, my friend, be steady and continue being faithful.
Faithfulness is faith in action. Faith is pleasing to God. Faith doesn't give us instant results. It is our effort over time that brings fruit. This is especially true for mommas of special needs kiddos, new homeschool moms, and moms with kids under five. Although your child may not be progressing on YOUR time table, focus on the progress that has been made. Look for the blessing, enjoy the roses, and savor the aroma.
Be Still
Take a deep breath…and pause. As you pause, reflect on God's grace. Just as He has shown you grace, pick your battles, and try to extend some to your child where you can. Peace in the home is more important than checking off boxes.
But he said to me, "My grace is sufficient for you, for my power is made perfect in weakness." Therefore I will boast all the more gladly about my weaknesses, so that Christ's power may rest on me. 2 Corinthians 12:9
Remember mamma, in your inadequacies, God's power is made perfect. Reorganize your priorities by putting your calling before your duties: Faith, family, and then fillers. Smell the roses and be flexible because sometimes tight schedules do not leave room for God to work. Sometimes what we perceive as a distraction is a moment God may be using you to be His reflection. Seeking His wisdom will allow you to discern the difference.
Speaking scripture out loud puts our mind on God's promises. Psalm 61:1-5 and Hebrews 11:6 are promises you can stand on when insanity strikes. Here are pintables for you to attach to your refrigerator or mirror so you can be reminded and find sanity. Just click on the images below to download!
A cup of SaniTEA
To say my first year of homeschooling was crazy, would be an understatement. We lived in three homes that year, plus the life adjustments that comes with homeschooling, and navigating new curriculum, was insane. My husband and I were in agreement about homeschooling but he didn't like the pressure I was under.
After doing some research we found that green teas help reduce blood pressure and rooibos teas are and herbal energy enhancer. At the time, I was a coffee addict dealing with the jitters. We bought some tea after the first sip I, instantly, became a devoted tea drinker. I am so passionate about the benefits of tea, that I extended my blog to include my own brand of Blooming With Joy Tea.
SaniTea is an herbal, caffeine free, tea that will send your senses through the roof. You will savor the sweet aroma for comfort. SaniTea is made with organic green rooibos tea, orange peels, marigold flowers, strawberries, natural peach flavor, natural strawberry flavor and natural orange flavor. Enjoy your cup of SaniTea hot or cold.
I want to encourage you further here are two reflection questions for us to chat about in the comments:
How can you reorganize your priorities in order to reduce stress for yourself and your family?
In your diligence, how can you remember to look for the blessing, enjoy the roses, and savor the aroma?
Win SaniTea for Yourself or a Friend!
Today we are blessing one Proverbial Homemaker reader with a cup of SaniTea! Winner can choose any tea tin of their liking or $6.99 off any other product at Blooming With Joy. Giveaway ends 9/7 at 11:59PM PST and winner has 48 hours to claim prize before another winner is chosen.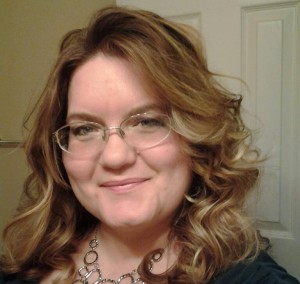 As a reformed coffee addict turned devoted tea drinker, Michelle has learned friendship blooms over tea. She encourages her readers to find joy despite the chaos of life. In the end, the bumps, that seemed misleading, point us in the right direction. During the thick of it, friendship gives us the strength to endure the challenges. So add a cuppa joy to your day!
Connect with Michelle on her site Blooming With Joy, at her tea shop, or on Facebook, Twitter, Instagram, and Pinterest.