As you might have noticed by now, we're kind of into Legos and all things building around here! As I've developed our Bible Lego Challenges, 50 Lego Challenge cards, and blogged through the 31 Days of Teaching With Legos this year, I've spent a lot of time browsing other Lego-loving blogs for inspiration and activities for my kids.
Disclosure: *This post may include affiliate links. As an affiliate, I earn from qualifying purchases. Read the disclosures and terms for more information.
Today I'm sharing my top Lego homeschool blogs. These are blogs that I personally go back to again and again when I'm looking for tips on how to work in this great hands-on tool in our homeschool. Check them out!
Great Lego ideas for homeschoolers from Homegrown Learners, who is also an official Lego Education blogger! There are great downloads and learning activities. My favorite is a download to help you teach a 10-week Lego class!
Lego Resources at Brain Power Boy. There are just some amazing ideas here! Your kids will seriously geek out over it. There is a series of Lego design ideas, a Lego slime sensory bin, a whole TON of Lego learning ideas, and more!
Amy at Homeschool Encouragement has several fantastic posts and printable freebies for Lego learning! Check them all out here or look at her top 10 posts for Lego education.
Susan Evans has one of my favorite homeschool blogs. Her hands-on teaching style is wonderful and her lessons are a huge hit whenever I use them! We subscribe to her unit study vault! You can find great lessons and activities that use Legos on her site, from Lego portraits, to Lego chemistry, Lego castles and more!
Ticia at Adventures in Mommydom is another one of those hands-on homeschoolers that I want to be like when I grow up. She has fantastic Lego ideas at her blog, including history lessons like this one on the hanging gardens of Babylon!
Lego Creations from Milk and Cookies, also an official Lego Education blogger! She has great tips and several ideas for using Lego Education products in your learning activities.
Bible Lego Challenges here at Proverbial Homemaker. Of course, I have to say that we are loving our own Bible Lego Challenges. You can find many examples of our Lego build adventures on the blog or hop over to the store to buy one of our Bible Lego Challenges that include notebooking pages, copywork, and more! They are great hands-on Bible devotions for your whole family.
Don't forget to check out our Bible Lego Challenges as well!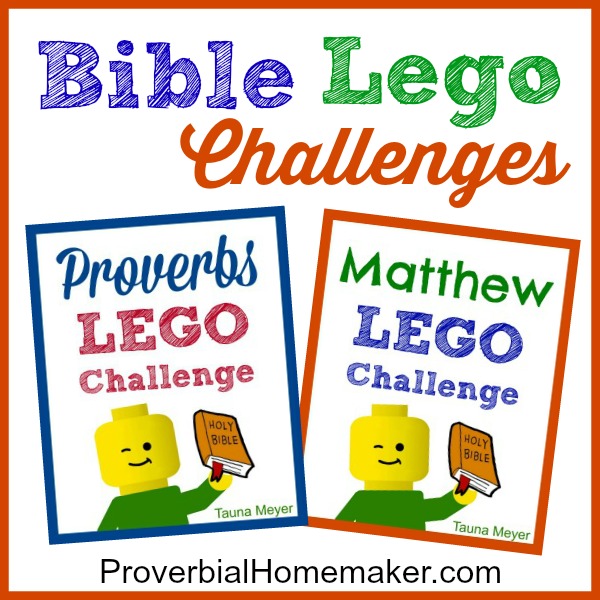 More Resources and Inspiration
---
This post is a part of the 31 day series on Proverbial Homemaker all about teaching with Legos. There are more great tips and resources for you to discover! CLICK HERE TO SEE ALL THE POSTS IN THE SERIES. You can also find more Bible Lego Challenges at Proverbial Homemaker.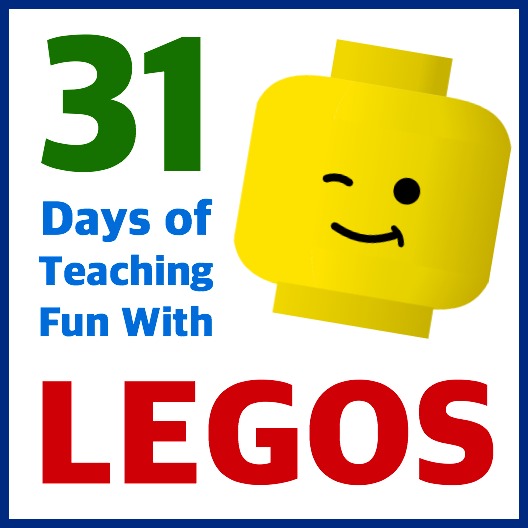 Looking for more ideas on teaching with Legos? Check out my Pinterest board! Follow Tauna Meyer (ProverbialHomemaker.com)'s board Teaching with Legos on Pinterest.