As a homeschooler, you are always on the lookout for fun and affordable ways to enhance your homeschool curriculum and engage your children. Children, especially those who are visual learners, often enjoy learning through YouTube videos. And with thousands of wonderful content creators, it's easy to find videos on any subject, allowing you to use YouTube to supplement homeschool curriculum of any type.
Ways to Teach With YouTube
Core Lesson Plans
There are a number of different ways to use YouTube videos to teach concepts in homeschool. Many times, you can find lots of great information that will allow you to add more to your lesson plans. If a particular subject has piqued the attention of your children, but you've run out of information in your textbooks, turn to YouTube. You can keep the learning going long after the lesson plan is complete, answering questions your children might have and taking things more in-depth from what you had already presented. In the process, you will find channels that you like and can include in future lesson plans.
Projects
Find supplemental projects and experiments that you can add to your lesson plans through YouTube. It's best that you review the project first and choose whether to teach it directly or have your kids following along with the video. Sometimes, have the kids learn from the video "gives away" the ending results, and kids don't have the experience of discovery. But, if you don't have the materials to complete the experiments at home, YouTube videos can help you to see the reactions, results, and get a better understanding of the subject matter.
Concepts
Use tutorial videos to help you teach subjects that you aren't particularly strong in. Often you can find multiple different explanations for more difficult topics and subjects that you may be struggling to help your children learn. They can watch multiple approaches to math processes or different presentations of grammar concepts, history lessons, and more to find something that helps them to connect with the information and commit it to memory.
Electives
YouTube instructional videos are a wonderful place to turn when looking for extracurricular learning for your children. They can learn to play an instrument, speak a new language, or gain the skills necessary to pick up a new hobby. Rather than sink a large amount of money into a new sport or activity, first check out YouTube and allow your student to take things for a test drive. Keep in mind that YouTube may not be the best option for developing talents and interests for a number of reasons. Oftentimes, enrolling in online courses is a better way to learn. Read why HERE.
Things to Consider About Using YouTube for Homeschooling
Before you add more YouTube learning to your homeschool, it's important to set some ground rules in order to keep your children safe.
Pre-screen content before allowing your kids to watch. Even when a video series is purported to be made with children in mind, videos still may include ideas and concepts that you do not support your children being exposed to.

Set specific rules about screen time, even in regards to learning videos. Make sure your children know these limits and understand what constitutes educational time versus fun screen time.

Be sure that you are not allowing your children to use videos behind closed doors and that any parental control settings on your devices are engaged.

Avoid live videos unless they are being a presented by a highly trusted educator or brand, and even then, be sure that you are supervising your children's viewing.
CLICK HERE to learn more about YouTube parental controls.
When using YouTube to supplement homeschool curriculum, you're opening your children up to a wide world of wonderful information. As long as you keep online safety at the forefront, your children will have a great opportunity to expand on the concepts that they want to learn, as well as the ones they are required to master.
For more advice about using YouTube for homeschooling, join the Techin' Your Homeschool Facebook group (where we discuss all things tech and homeschool).
---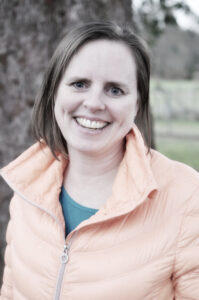 Beth Napoli shares wisdom gained from 14+ years homeschooling her 5 daughters at Techie Homeschool Mom. She inspires and equips homeschooling moms to meet the needs of 21st century learners and incorporate more technology into home education. Beth's not a computer expert; she just geeks out over cool web tools and online learning resources and loves to share what she finds with other homeschool moms.
Beth is also the creator of Online Unit Studies, tech-driven internet-based thematic learning experiences and the hostess of the Techin' Your Homeschool Facebook group. Connect with Beth on Facebook, Instagram, Pinterest, and YouTube.