What is that you desire for your kids, and pray for? One of the greatest things to pray for is that your children will learn to fear the Lord. Teaching your children to fear the Lord will bring about many of the things that you desire for them.
Fearing the Lord results in:
Salvation – Psalm 85:9
Turning From Evil – Proverbs 16:6
Knowing God's will – Psalm 25:12
Wisdom – Proverbs 9:10
Supplied needs – Psalm 34:9
Health – Proverbs 3:7,8
Long life – Proverbs 10:27
Happiness – Proverbs 28:14
Prosperity – Psalm 128:1-4
Riches, honor, & life – Proverbs 22:4
Protection – Psalm 34:7
Fulfilled desires – Psalm 145:19
To teach your children the fear of the Lord you need to understand what it means.
The fear of God is an attitude of respect, a response of reverence and wonder.
It is a continual awareness that you are in the presence of a holy, just, and almighty God, and that every motive, thought, word, and action is open before Him and will be judged by Him.
The "fear" that brings God pleasure is not our being afraid of him, but our having a high and exalted, reverential view of him.
In Deuteronomy 4:10 we see the plan God has for us to learn to fear Him, then teach our children the fear of the Lord.
Gather me the people together, and I will make them hear my words, that they my learn to fear Me all the days that they live upon the earth, and that they may teach their children.
We (the parents) hear His words.
We learn to fear Him.
We teach it to our children
As parents, we hear His Words and learn to fear Him, then we teach it to our children. How do we go about that?
Here are some practical things we need to teach our children that will help them know and understand the fear of God.
(The first five points are taken from Psalm 34. Verse 11 says: "Come ye children, hearken unto me: I will teach you the fear of the Lord.")
1. Keep your tongue from evil; speak good. (verse 13)
Teach your children the importance of not speaking evil of others, or being a talebearer. Praise them for telling you good about others.
2. Speak the truth. (verse 13)
We don't have to teach our kids to lie; they are born speaking lies. (Psalm 58:3) However, we DO need to teach them to speak the truth.
Make it EASY for them to be honest. Don't ask them in a loud angry voice if they did something they shouldn't have, or they are are going to be afraid to tell the truth about it.
3. Depart from evil. (verse 14)
Society often laughs at sin and what is evil; we need to teach our kids to hate evil, as God does. "The fear of the Lord is to hate evil." Proverbs 8:13
4. Do good. (verse 14)
"Therefore to him that knoweth to do good, and doeth it not, to him it is sin." James 4:17 Teach your kids to do good to others, even if they treat them wrong; also teach them to do what they know is right (or good) to do.
5. Seek peace and pursue it. (verse 14)
Teach your kids to be peacemakers! Encourage them that it is important to overlook offenses, and not stir up strife.
Take advantage of those siblings squabbles and address the heart issue, while encouraging them to strive for peace.
6. Hate pride. "The fear of the Lord is to hate pride." Proverbs 8:13
Pride is always a negative thing in the Bible. Teach your kids about the danger of pride, and what God says about it. Teach them to defer praise, so they won't get proud.
For example, after they have done something like play a special piano solo for the offertory, teach them to defer any praise they get back to their teacher who helped them learn to play, or their parents who made them practice diligently.
7. Teach THEM to hear God's voice through a daily personal time.
"And he shall read therein all the days of his life that he may learn to fear the Lord His God." Deuteronomy 17:19
Start when your kids are young, and help them develop the habit of daily spending time reading God's Word, then listening for Him to speak to them. Don't let this be something that gets pushed aside. (BIBLE READING PLANS YOUR CHILDREN WILL ENJOY)
Daily fellowship maintains the fear of the Lord, and is God's design for keeping us from sin. "Fear the Lord and depart from evil." Proverbs 3:7
Determine to make it a priority to teach your children these things so they will learn to fear the Lord.
God doesn't promise blessing on those that are well educated, or have musical abilities, etc. He DOES promise to bless those that fear Him!
"Blessed is EVERY ONE that feareth the Lord." Psalm 128:1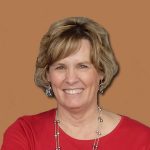 Kathie Morrissey is the mother of 8 children, wife to Alan for 39 years, and a committed homeschooling mom of 31 years. She is the author of two popular character curriculums, and the founder of The Character Corner, where she loves to blog about parenting, family life, homeschooling, and life in general. You can also find daily encouragement on her Facebookpage.