Are you looking for a great resource for live online homeschool classes? There are many reasons why homeschool moms look into live homeschool courses for their kids. But finding something that has a great selection of courses and has a Christian foundation can be a challenge. Especially if you just want to try a class or two!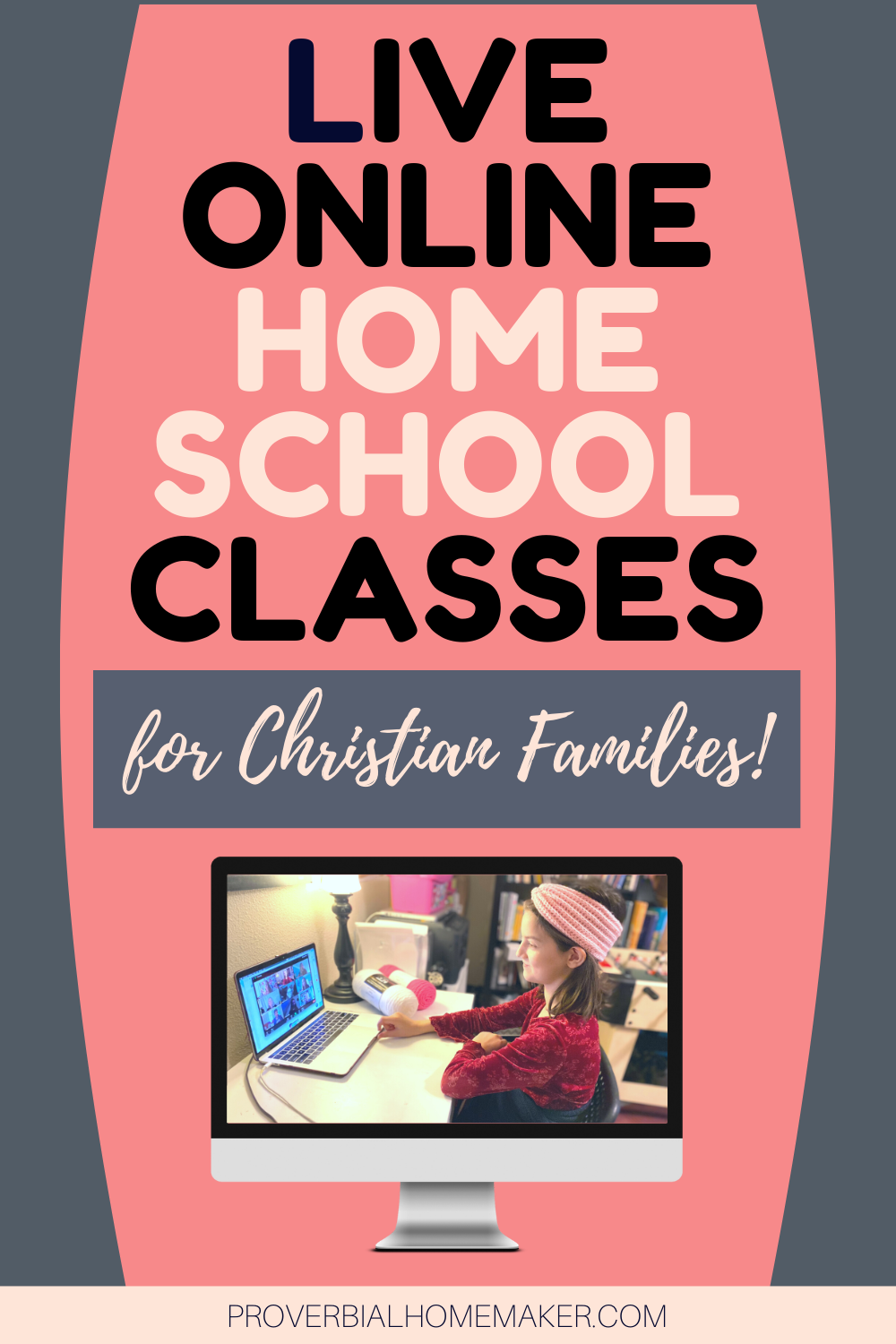 Disclosure: *This post may include affiliate links. As an affiliate, I earn from qualifying purchases. Read the disclosures and terms for more information.
In my search for great live online classes for the Christian homeschool, the program that stood out was True North Homeschool Academy. I decided we would give it a try and they graciously offered to let us do two semester-long live classes in exchange for this honest review.
Why Sign Up for Live Online Homeschool Classes?
I have often researched Christian live online classes for homeschooling, especially as we enter into the upper grades. There are several reasons to give live online classes a try!
More likely to make progress in that subject (it's on the calendar and there are deadlines!)
Helps parents teach a subject they feel less confident teaching, especially the high school levels
Provides extra support for students in areas they feel weak in
Access to a teacher to ask questions and get help
Group experience, learning from the interactions teachers have with other students
Gives older students practice in a learning environment (small and live online class) they are likely to encounter in college or adulthood
And more!
In my searching, there were some things I was specifically looking for, however:
I wanted the course provider to have a Christian worldview and foundation.
A large offering of courses and times was preferable.
Live online classes are expensive by nature, so I was comparing costs as well.
In all my looking, the program that stood out was True North Homeschool Academy. Not only did it come highly recommended from an IRL homeschool mom friend of mine (that goes a long way), but it had everything I was looking for.
I planned to try it eventually, maybe in a year or two. But when they graciously offered to let take a couple of semester classes now in exchange for an honest review, we took the plunge!
Our True North Homeschool Academy Experience
My oldest son is just now going into high school, so we may dabble in live online courses again in the future. But for our trial run of True North Homeschool Academy I decided to let my 6th grader pick out two semester-long electives to try. She chose a fun watercolor painting class and a course to learn how to knit!
All the live classes at True North Homeschool Academy use Zoom so that teachers and students can interact. Sami was able to follow along with each lesson, ask questions and sometimes had short assignments to do on her own. She really enjoyed being able to interact with the other students in the class as well, who came from all over the world!
If we missed a class, the recordings were available for her to catch up on her own. She could always message teachers during the week if she had comments or questions. Finished projects were photographed and uploaded for teachers to evaluate. There was both a parent account and a student account so I could follow along and see how things were going or get communications from the teachers.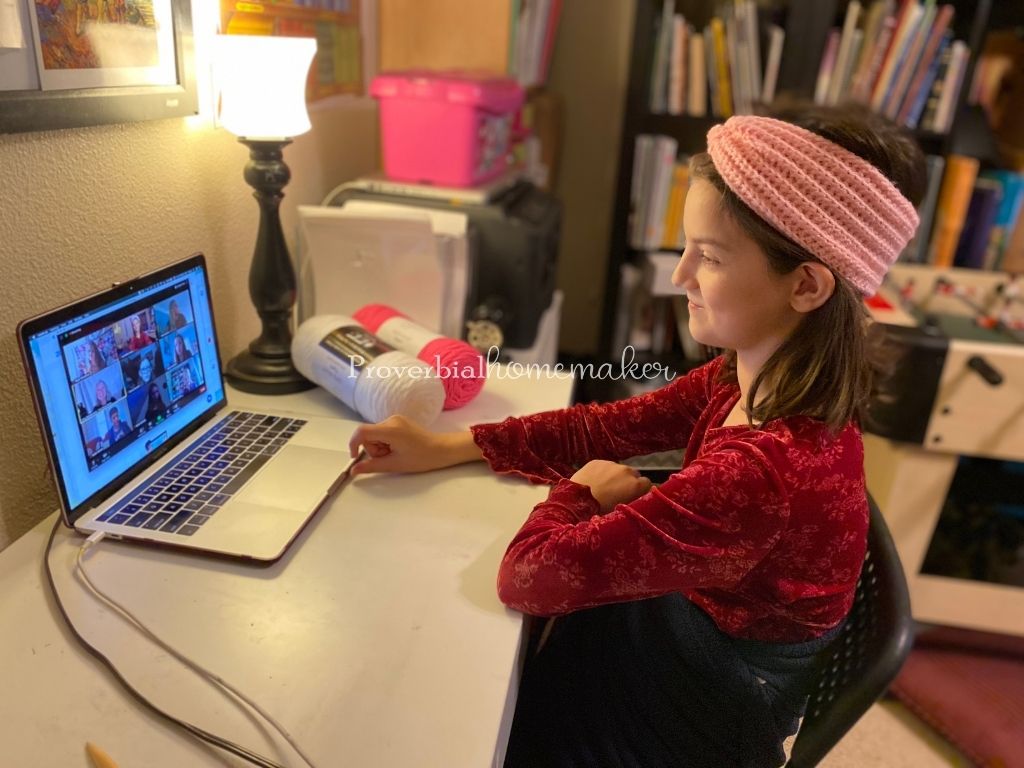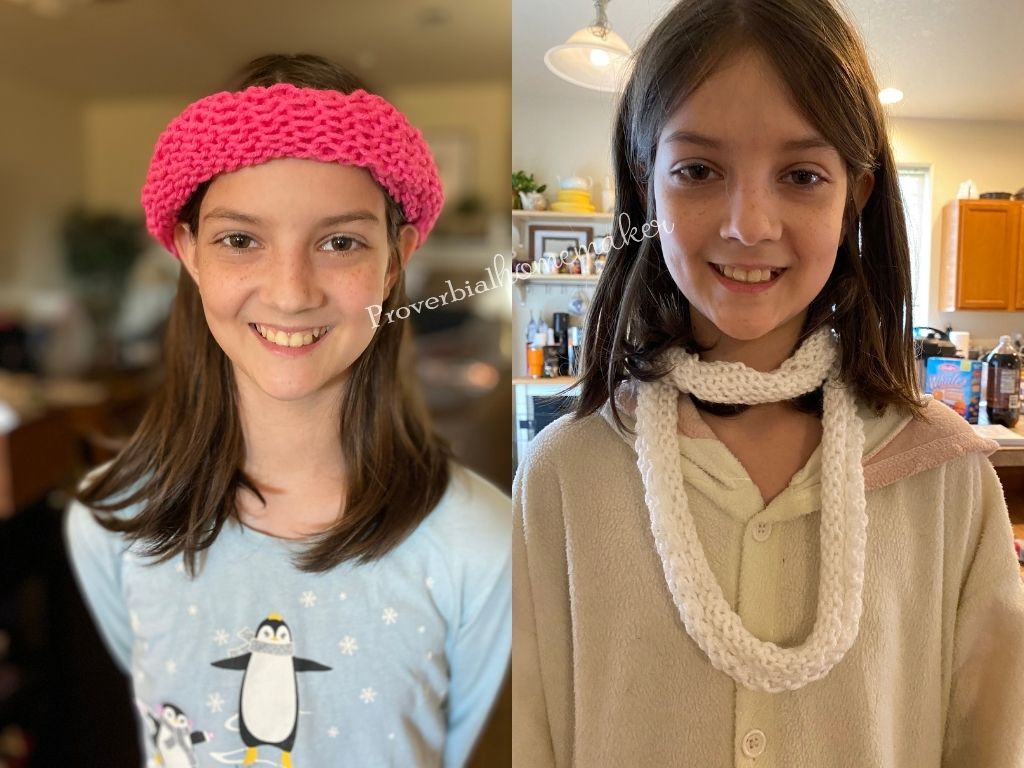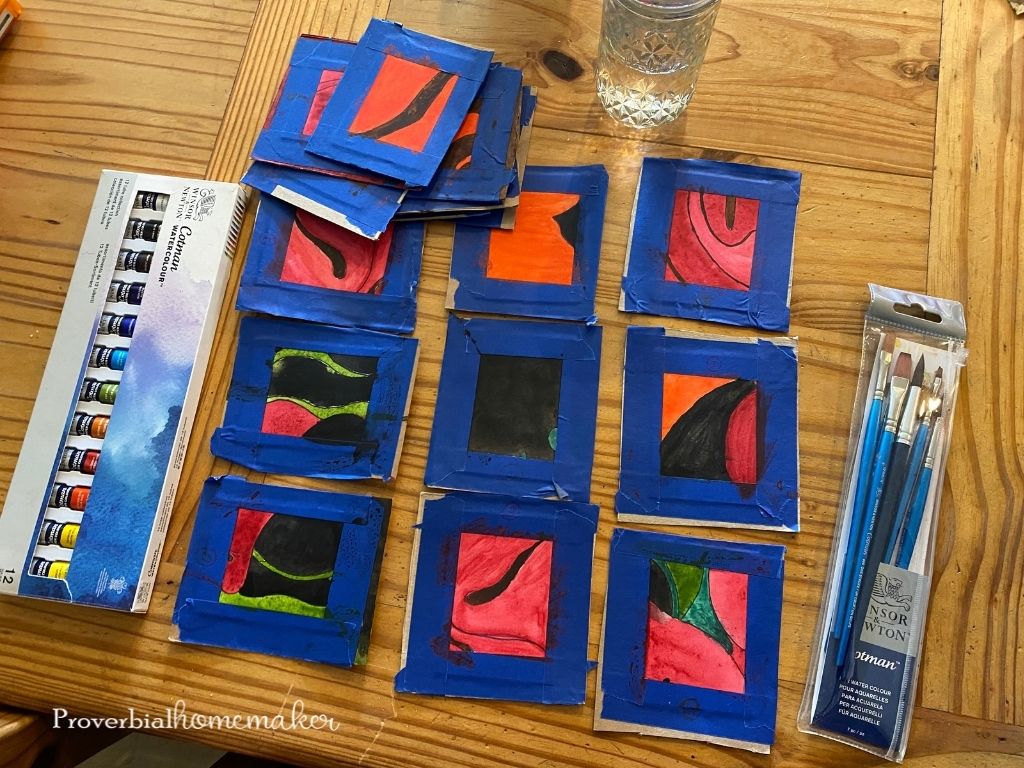 Here are some things I particularly appreciated about our experience with these live online homeschool classes:
Overtly Christian – During the parent orientation, I was so impressed with the heart behind the program and those who run it. There is truly a desire to glorify God! The teachers were fantastic. One would pray before each class. The other was so fun and would also encourage the kids to pray for fellow students who were sick or going through a challenging time. Their policies for safety and kindness were also great.
Fantastic Classes & Resources Offered – True North has a great variety of courses with a good number of class offerings. For example:

Semester-long as well as year-long courses are available
Core subjects are covered along with many electives
Courses adapted for special needs
Advising & testing resources are available
Homeroom classes for extra help, devotions, and encouragement (SUCH a cool idea!)
Lots of support and encouragement for homeschool parents.
Fairly Priced – As I said before, live online classes are an investment and by nature will cost more than self-paced or textbook courses. But as I've looked around I've found True North Homeschool Academy competitively priced for this type of class. Especially given their years of experience!

Bottom Line: It's My Top Pick for Live Online Classes!
I am very happy with True North Homeschool Academy and the courses we took. My favorite things about it are the Christian approach and the obvious care they put into offering a variety of fantastic courses, quality teachers, and resources to bless families. The interactive nature and teacher support was also super helpful for my kiddo. (I can't paint or knit worth beans, you guys. lol!)
The only negative I can think of is that doing a live online class involved us working life around our class schedule, and that's not something that our family is used to doing. I'm pretty certain we'll try a few more live online homeschool classes again in the future, but saving them for high school is a better fit for our family. It's definitely a blessing to have True North Homeschool Academy there for us when we need it!
Bottom line: I wholeheartedly recommend True North Homeschool Academy! It's my top pick for live online classes for your homeschool.
3 FREEBIES & Discounts from True North Homeschool Academy
The good folks at True North Homeschool Academy are offering these special limited-time deals for Proverbial Homemaker readers!
Get 5% off your total purchase at True North Homeschool Academy using code Proverbial5 – Expires July 10, 2022.

FREE ticket to the Summer SPLASH! Virtual EduSummit. This fun and info-packed event is regularly $25 and includes 5 days of live sessions to bless your homeschool! Use code ProvSummitFREE at checkout. Expires June 30, 2022.
FREE Don't Panic, PLAN! High School Bootcamp Challenge!
This fantastic 5-day challenge will help you get your plans for the upcoming high school year in place. Create a plan that works uniquely for you! Use code
ProvBootcamp10
at checkout. Expires June 30, 2022.