Summer time is here and so are the sweltering temperatures. While I love to cook, I do not like the extra heat from the stove and oven. If you don't like cooking in the heat, then perhaps this summer your homemaking might benefit from adding a few of these no-cook meal ideas to the rotation!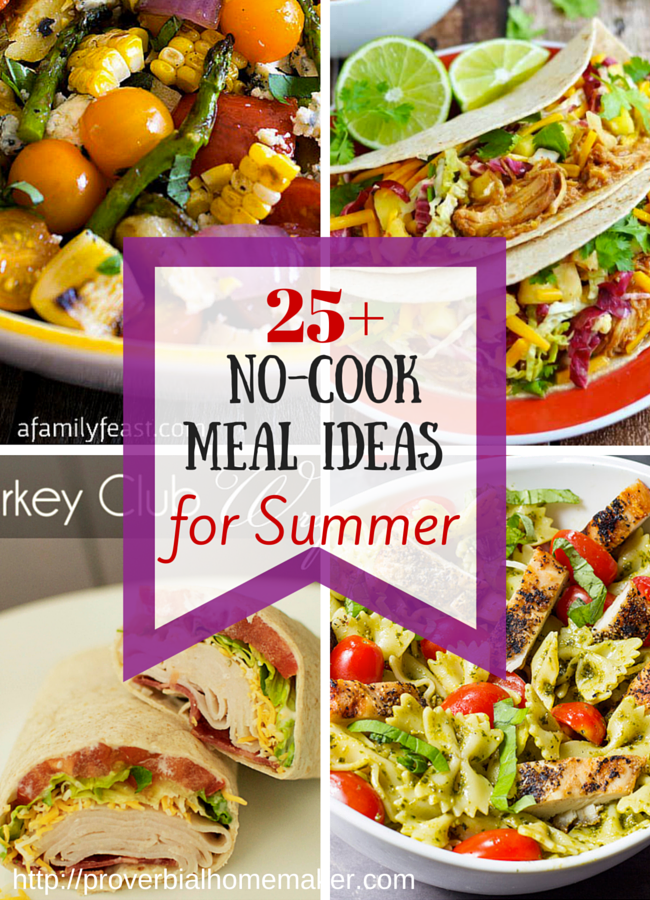 Disclosure: *This post may include affiliate links. As an affiliate, I earn from qualifying purchases. Read the disclosures and terms for more information.
During the summer months, thanks to all the fresh garden produce available, we eat lighter meals like salads and sandwiches. I also use the slow cooker, Instant Pot, and grill more often, or save cooking for the cooler parts of the day
Here are over 25+ no-cook meal ideas for the summer — including a few sides and desserts — because you don't want to slave over a hot stove if you don't have to.
No-Cook Meal Ideas
Salads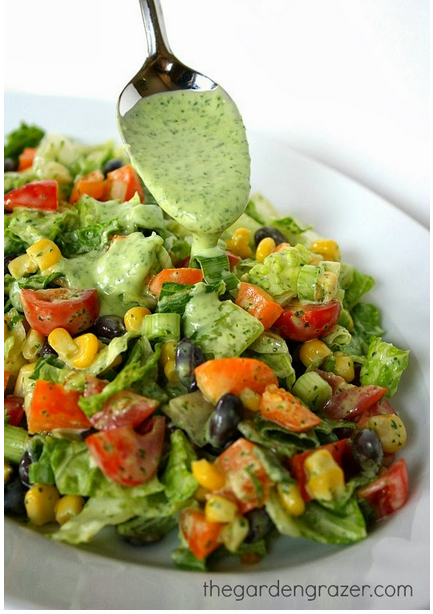 Southwestern Chopped Salad with Cilantro Dressing from The Garden Grazer — This salad features every color of the rainbow, and the avocado, cilantro and lime dressing is to die for! Plus, since it's gluten-free and vegan, it's the perfect meal for guests with dietary restrictions.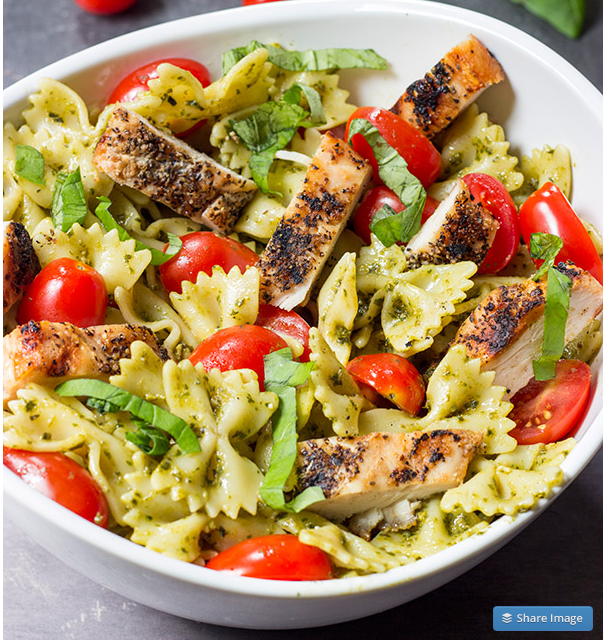 Pesto Pasta Salad with Grilled Chicken from Spiced — Cook your pasta the night before or cook it in your microwave to avoid heating up the stove. Served cold this salad is light tasting yet very filling. Or you can nuke it in the microwave if you'd prefer a warm meal.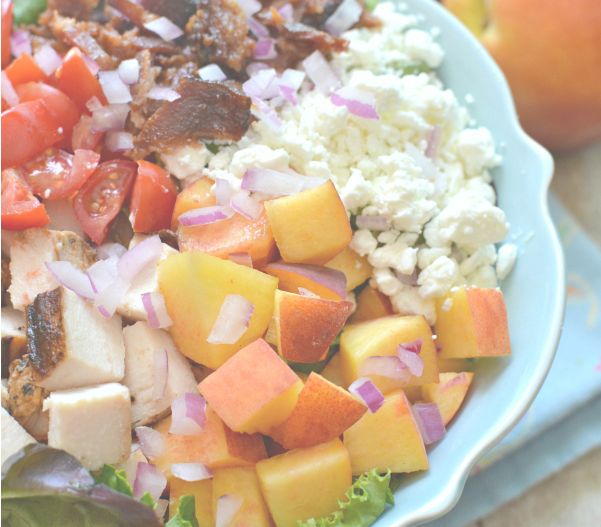 Peachy Cobb Salad by Lemon Tree Dwelling — Use leftover grilled chicken and precooked bacon for this refreshing summer salad with a unique twist.
Chopped Italian Salad also by Lemon Tree Dwelling — I love all the fresh veggies in this salad. Plus, the dressing looks so simple to make.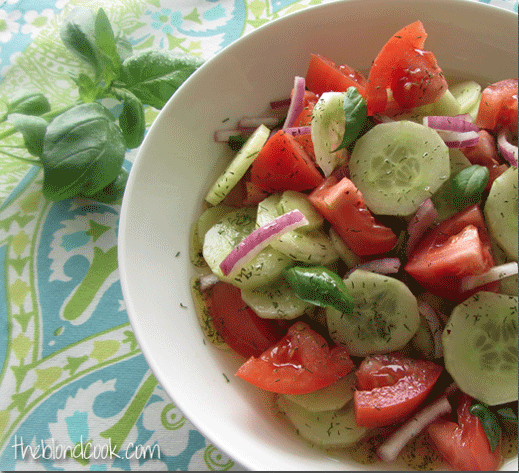 Cucumber Tomato Salad by The Blond Cook — Another summer-y salad that's perfect for using all those excess cukes and tomatoes from the garden. It's light and cool, so refreshing — a perfect accompaniment to grilled burgers, chicken, or steaks.
Sandwiches/Wraps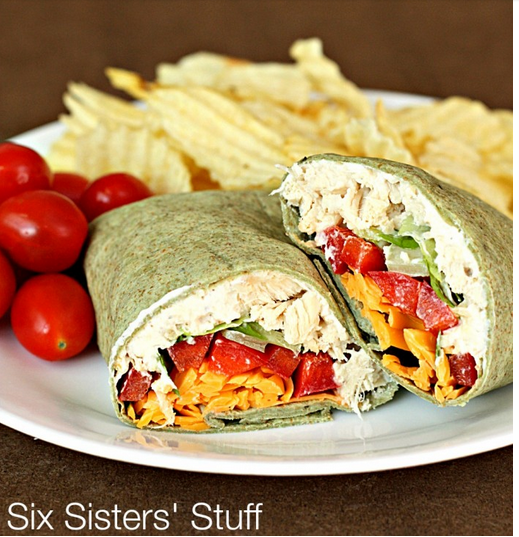 Chicken Caesar Wraps from Six Sisters' Stuff — A great no-cook solution are these wraps from Six Sisters' Stuff. You can either cook your chicken in the cooler parts of the day or at night or pick up a rotisserie chicken from the store.
Turkey Club Wrap from Cupcake Diaries — This is a super easy, light meal even your kids will enjoy. Perfect for lunch or a snack.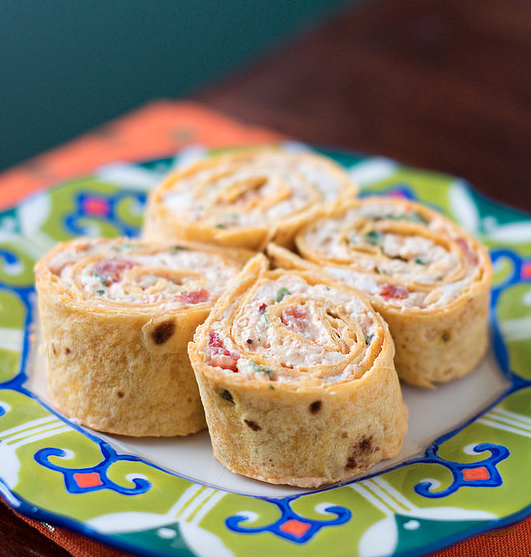 Chicken Enchilada Pinwheels from Cook Like a Champion — How can you go wrong with cream cheese? You can't! This recipe is super simple and kid-friendly.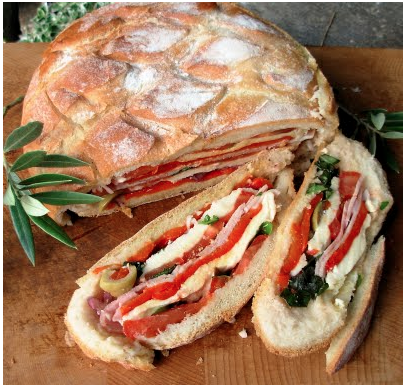 Pan Bagnat from Lavender & Lovage — Pan Bagnat is French, meaning "wet bread." Essentially, it's a sandwich stuffed with veggies. In this recipe, there are roasted red peppers, green olives, red onions, basil, mozzarella, and ham. Bon appetit!
In the Slow Cooker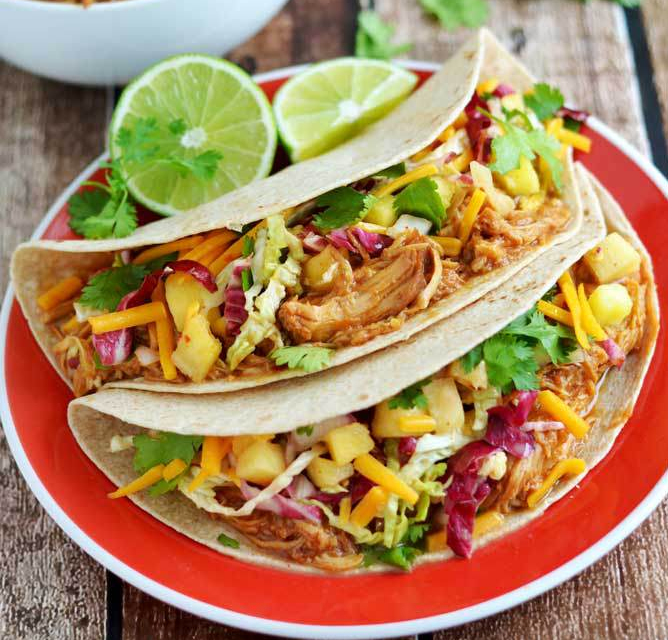 Crockpot Hawaiian Barbecue Chicken Tacos with Pineapple Slaw from Host the Toast — I'm definitely planning to try out this recipe soon. Very unique yet flavorful!
Crockpot Lasagna from It's Always Autumn — Because even though it's summer, ooey gooey lasagna always sounds delicious! And you don't even have to boil the noodles!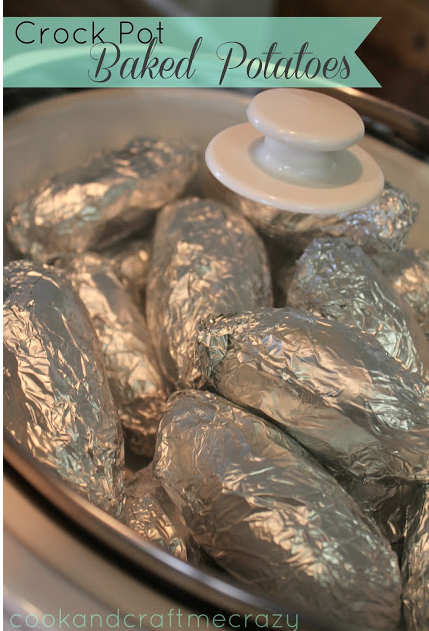 Crockpot Baked Potatoes from Cook and Craft Me Crazy — Having company over? Set up a baked potato bar, and let everyone add their own toppings. The slow cooker does all the work for you, and the potatoes are ready just in time to eat!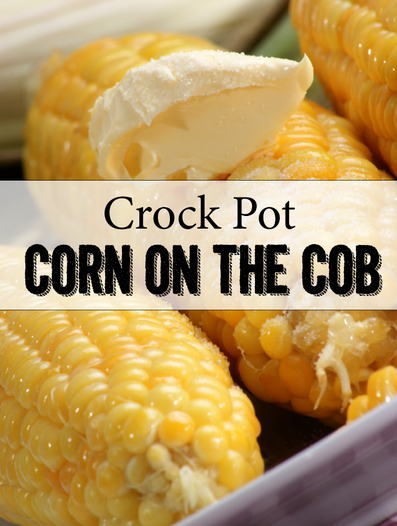 Crockpot Corn on the Cob from Moms With Crock Pots — Pair this with some burgers or a juicy steak for the perfect summer meal!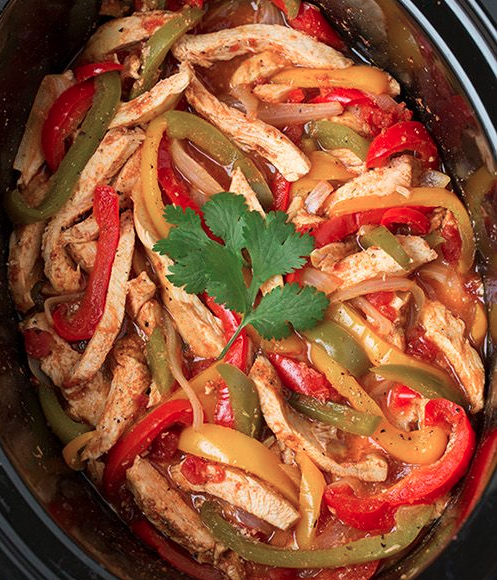 Slow Cooker Chicken Fajitas by Cooking Classy — Love fajitas but hate all the time it takes to make them? With this recipe you just throw everything in, and let the slow cooker do all the work.
Crockpot Sourdough Bread from The Kitchn — Did you know you can make bread in a slow cooker? I did not. During the summer months, I usually take a hiatus from bread baking because of the heat, but with this recipe, we can have bread and not heat up the whole house in the process! Serve with a gazpacho for a satisfying meal.
On the Grill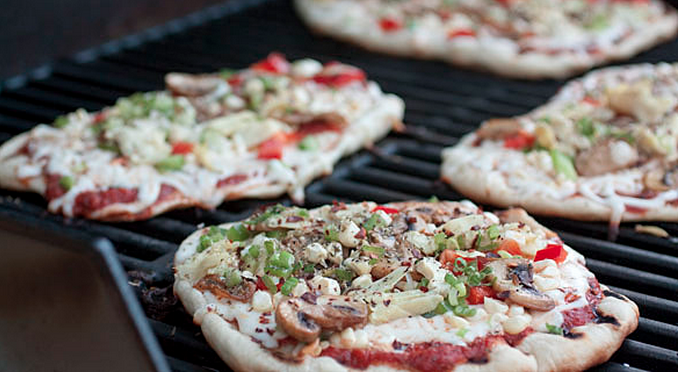 Mini Grilled Pizzas by Tablespoon — Have you ever made pizzas on the grill? My sister-in-law makes them all the time and they're delicious! Plus, you can let each family member customize their own for a personal pizza.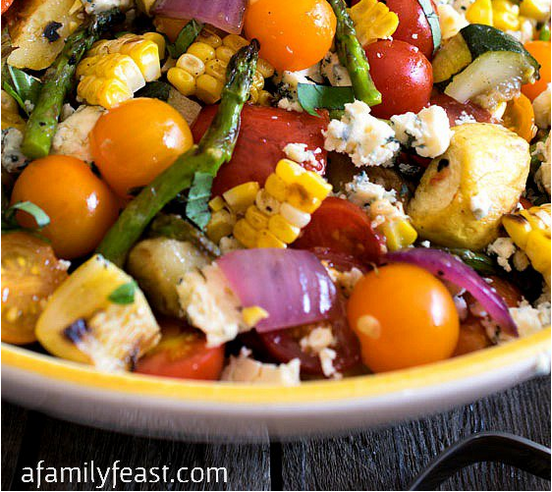 Grilled Summer Vegetable Salad from A Family Feast — Use whatever veggies you have on hand to make this grilled salad. The smokey flavor of the veggies coupled with the cheese, herb-infused oil, and lemon juice make this a perfect summer meal.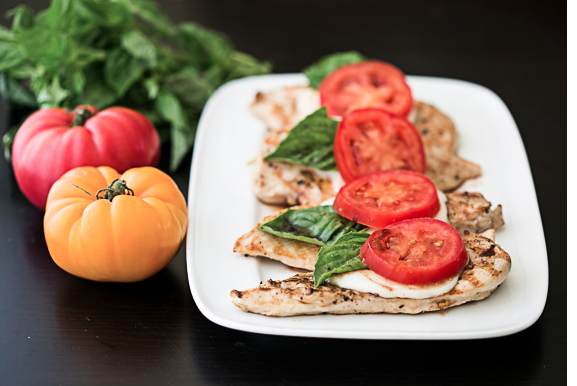 Balsamic Caprese Chicken from Cook Smarts — The combination of in-season tomatoes, basil and mozzarella make this a delicious and attractive meal. It's also easy and can be made in under 30 minutes.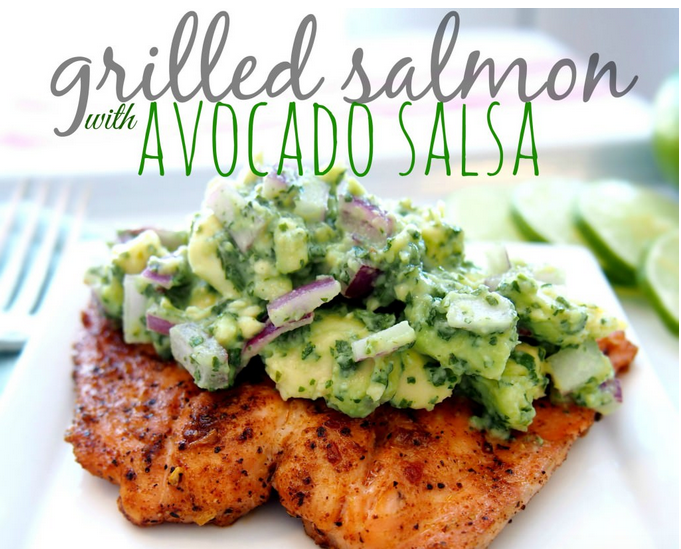 Grilled Salmon with Avocado Salsa by The Cookie Rookie — This meal is actually another family favorite. So easy to make, and the avocado salsa gets devoured every time!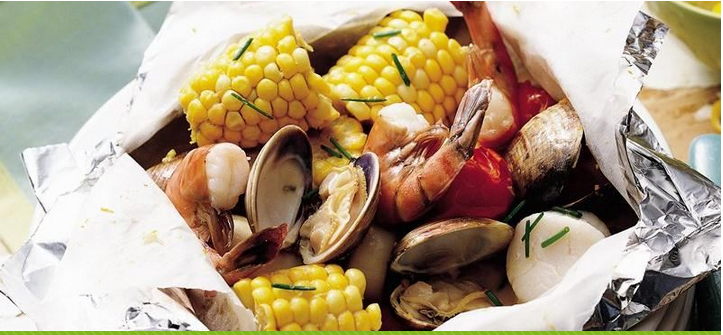 Grilled Seafood Foil Packets with Lemon-Chive Butter by Betty Crocker — If you've never cooked anything in aluminum foil, then you are missing out! It makes less mess and is so simple! This recipe serves 8.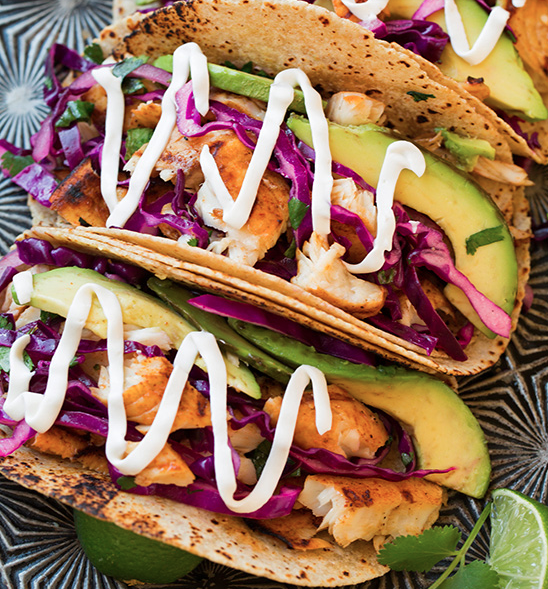 Grilled Fish Tacos with Lime Cabbage Slaw from Cooking Classy — This recipe is just beautiful! These would make a nice dinner for when you have company over.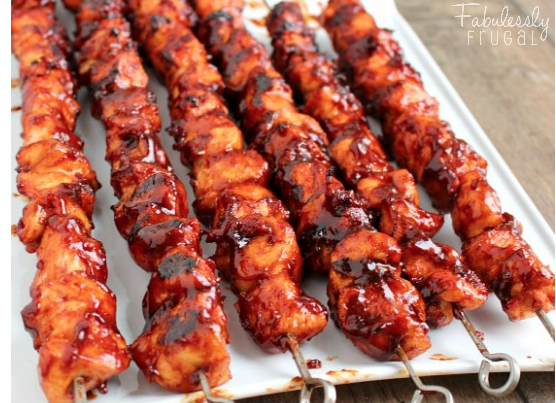 The Best BBQ Chicken Kebabs from Fabulessly Frugal — These are bacon-y and sweet, and your friends will love you forever if you serve them.
Grilled Vegetable Quesadilla with Goat Cheese & Pesto from Domesticate Me — Serve these up as an appetizer or a main course. A great way to use up all that extra produce from the garden!
In-N-Out Cheeseburgers from Life in the Lofthouse — Summer wouldn't be summer without a grilled burger. This recipe is a new family favorite for us. We especially love the secret sauce!
Desserts
Yes, technically desserts are not meals but these no-bake desserts are worth mentioning because they're easy, inexpensive, and the perfect summer time treats!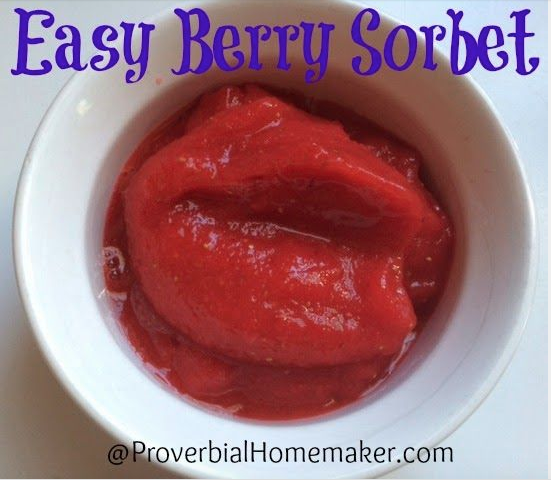 Easy Berry Sorbet by Tauna at Proverbial Homemaker — This is a super simple and healthy recipe! You don't even need an ice cream maker, and you can choose whatever berries you want!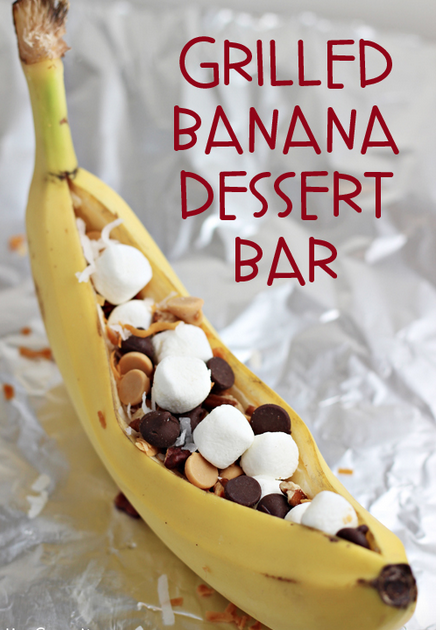 Grilled Banana Dessert Bar by Home Cooking Memories — What a fun, inexpensive dessert that you make on the grill! Plus, everyone can create their own using their toppings of choice.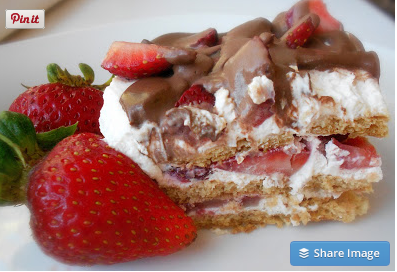 No-Bake Strawberry Ice Cream Cake by Six Sisters' Stuff — Think strawberry shortcake without all the effort and with chocolate ganache on top. Yum!.
More Great No-Cook Meal Ideas
What is your favorite out of these no-cook meal ideas?