As Christians, we are called to have answers when people ask the hard questions about our faith. We need to be able to have questions not only about WHAT we believe but WHY we believe it, responding to questions with solid scriptural answers. You know what? Our kids will field those questions, too! How can we prepare and equip them for that?
Whether they are questions our children come up with themselves or ones they are asked by friends or family members, the reality is that our kids will find answers. Will they find those answers from us and from the Bible? Or will they find answers in the world? Obviously, we want to be able to present them with the truth of God's Word in a way they can understand. We also want model for them how to handle those hard questions with grace and truth!
So, how do we approach apologetics fro young children? How can we teach our children not only what those answers are but how to handle it when they're questioned for their faith?
This is a sponsored review post and giveaway in cooperation with Apologia. All opinions are my own.
Disclosure: *This post may include affiliate links. As an affiliate, I earn from qualifying purchases. Read the disclosures and terms for more information.
What is apologetics?
First, let's define what apologetics means for now. Apologetics can be defined simply as giving a defense for your faith. For ourselves and for our children, we can think of it this way: We want to be able to logically and respectfully explain what we believe, why we believe it, and answer questions about it. Those questions may be antagonistic or from someone who is genuinely seeking, but it's our job to prepare ourselves and our children for that conversation.
Apologetics for young children is mostly natural conversation in the home. In our home, we talk about apologetics all the time! We just don't call it that. We don't gather the kids on the couch and have a formal discussion. It's not a homeschool subject we tackle each day between 10:30 and 11 AM. Instead, it happens during family devotions, as we come across interesting questions in reading or conversation, and as we address differing points of view.
How We Equip Our Kids to Defend Their Faith
Answer their questions. Sometimes kids are asking the questions themselves and need to have a safe and productive conversation with you about it. If you don't completely know then answer, don't panic! Tell them you'll pray about it and look into it and get back to them. This is a wonderful way to model for them how you find answers to hard questions! Talk to godly men and women you respect, pray for guidance, and look into trusted sources for help.
Fill them with God's Word. The more we know scripture, the more we are able to draw upon it as we think and talk about those hard questions! Be reading the Bible with them every day. Memorize scripture together or make it a regular part of their week. Welcome the tough questions and search the Bible together to find answers. Show them how to make the Bible their first and last authority on these issues!
Study creation together. If you study apologetics as a subject, you'll find that there are many proofs that people use to be effective in their discussions. For kids, a wonderful approach is to study nature together. God reveals Himself in His creation! Study His world and all the intricate designs and purposes He shares with us.
Pour drops in the bucket. The spiritual formation of our children takes time and intentionality. We know this! Apologetics is not different. It is adding drops to the bucket until pretty soon there is an ocean of heart knowledge. As you have these conversations with your children, remember that you are helping to build a firm foundation over time from which they will be able to defend their faith with gentleness and confidence in Christ.
Fun Tools for Teaching Apologetics for Young Children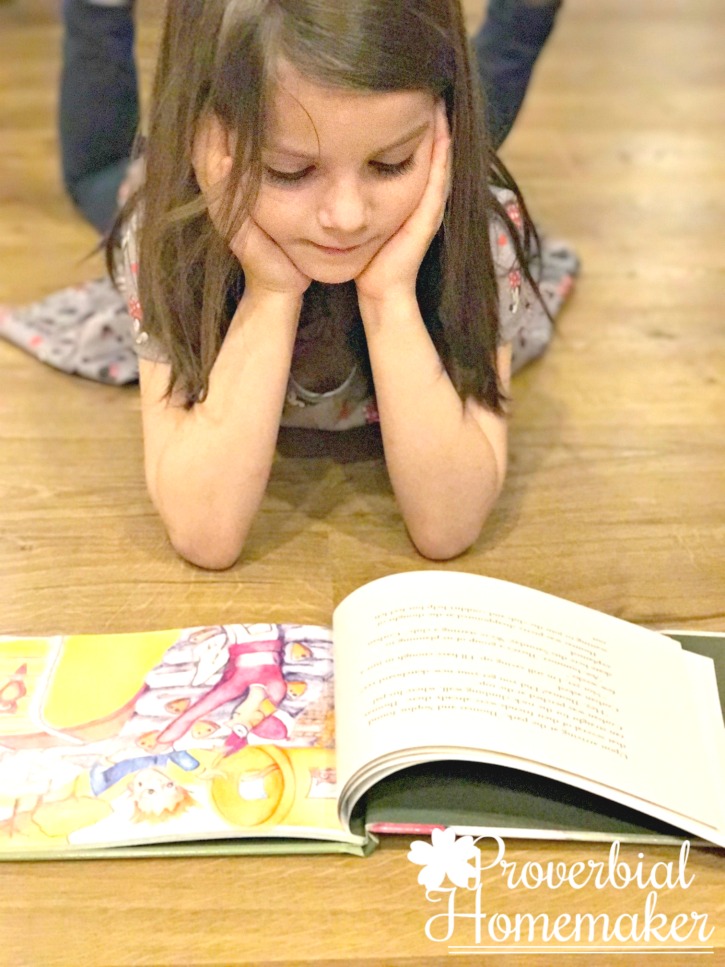 I love to use great books and resources to help me in this effort. For me, I didn't have the experience of apologetics when I was a kid. I came to Christ as an adult, and so sometimes I need help finding a good way to discuss the hard questions in a way that resonates with my kids. I also want to find ways to talk about the subject that are intentional but not too formal.
Recently we've been reading a fun set of books from Apologia called the Young Defenders Series and have been enjoying them so much! Each book presents realistic situations where the kids encounter hard questions about God. They have great conversations with godly people in their lives who come alongside them to explain what the Bible says about it.
Here are the books in the Young Defenders Series:
How Do We Know God is Really There?
How Do We Know God Created Life?
How Do We Know Jesus is Alive?
How Do We Know Right From Wrong?
My kids will read books from the Young Defender's Series on their own for fun – that's a big deal! The older immediately started devouring these books and we ended up having some fantastic dinner-time discussions about them! They are a perfect way to casually prompt those conversations in your home with biblically solid content. The illustrations are fun and the kids really connect with the characters and their way of talking and thinking about the topics.
More Great Resources for Young Kids from Apologia
I wanted to mention a few other fantastic Apologia resources we've been using as well. If you have young children, these are the perfect addition to your library!
A Light For My Path – I LOVE this book! It is so unique and powerful ABC book that teaches a deep reverence for God's Word. The illustrations in this one are absolutely gorgeous. Each page says "God's Word, Law, Statutes, Decrees, Commands, and Precepts are" and then the opposite page has a word that describes it (Absolute, Blessings, Comforting, etc.).
Psalms to Know Early – This is a NEW resource from Apologia that you're going to love. I've been using it as a simple devotion that my littlest kids can enjoy. Each page spread has a psalm you read along with some simple discussion questions. The kids love the fun illustrations and I really appreciate the that were selected. You can watch a cute preview video here.
Gathering fantastic resources like this for our family has been a priority for us. I encourage you to do the same!
You Might Also Like…
Teaching Bible at Home Successfully