A few months ago we were having a lazy day at home with the kids. We were watching what we consider a more educational kids show that is all about different animals and areas of the world. The kids love it! As always, my husband and I had our ears open for teachable moments. A reference to evolution was made and we got ready to address it with them and then it happened…
"That's not true," said my 7 year old, "because God created everything. Hey, remember than time in Jonathan Park when…" That's enough to make this mama's heart smile!
It can be hard to find good books, movies, and shows for kids that aren't riddled with evolutionary references, can't it? There are a few that we avoid altogether and with most we use them as teaching moments for them to hear God's truth from their parents. Our family discipleship toolbox is made even stronger with Jonathan Park Creation Adventures!
This is a sponsored review post and giveaway in cooperation with Jonathan Park. All opinions are my own.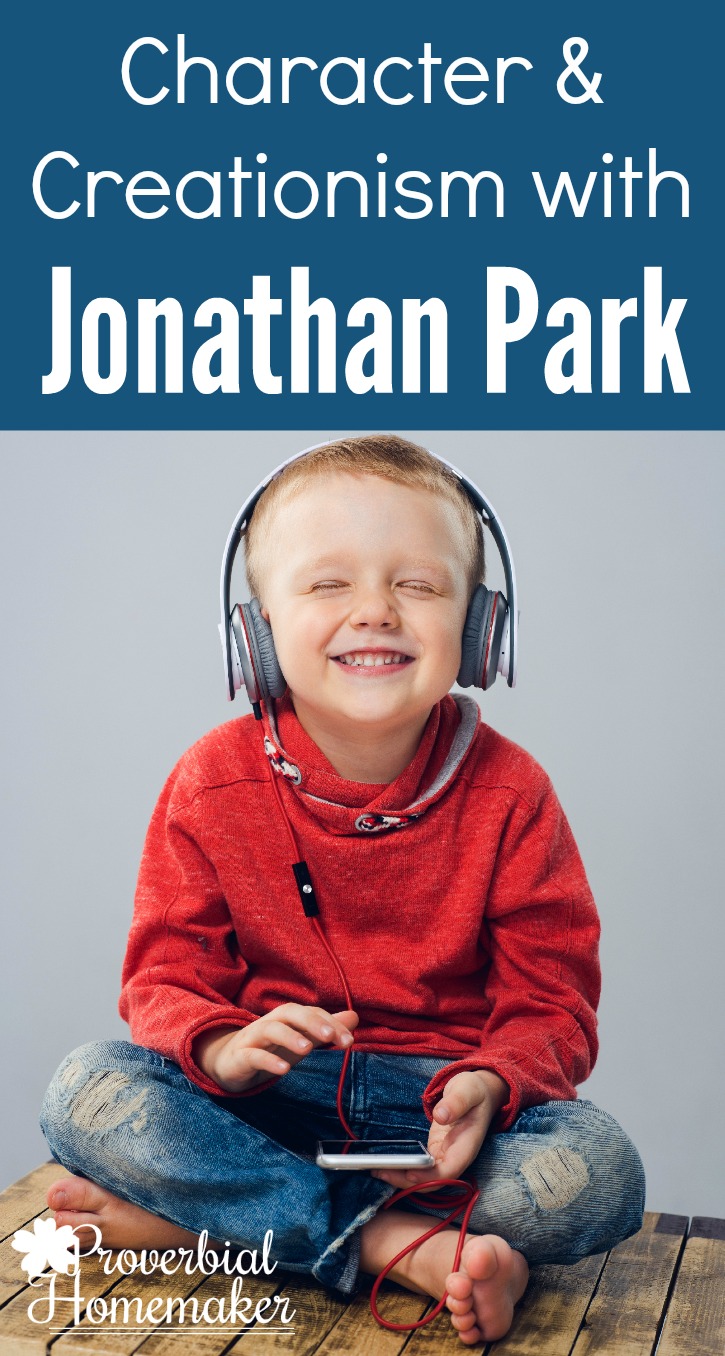 Disclosure: *This post may include affiliate links. As an affiliate, I earn from qualifying purchases. Read the disclosures and terms for more information.
Jonathan Park is about a young boy whose family goes through amazing adventures together. His father is a respected evolutionist and paleontologist who becomes a Christian and a creationist through the scientific evidence he discovers in his work. Their whole world is turned upside down and they go through amazing challenges together as a result of this wonderful change in their lives.
I consider the Jonathan Park Creation Adventures an essential for a Christ-centered home that desires to teach a creationist standpoint. These audio dramas are so exciting and entertaining for kids that they will beg to listen to them! They are incredibly well done and will keep your entire family captive. That in itself is a win.
However, the real gold is in the message. Your family will not only be entertained, but educated.
Every episode comes loaded with these benefits:
Scientific evidence for creation
How to field hard questions about creation vs. evolution
Identifying evolutionary thinking, even when it's subtle
Family unity and relationships
How to handle conflict and disagreement in a graceful and loving manner
Godly character traits such as compassion, perseverance, honesty, and more
Fun whole-family entertainment that will leave you on the edges of your seats!
You and your family will absolutely love Jonathan Park. If you're interested in my full review you can read that here. But be sure to check out their site! They have audio clips, a parent blog and a kid's blog, and more!
You Might Also Like…
Sound Words for Kids: Lessons in Theology