Kids can be so compassionate at times – caring for a hurt animal, picking up a friend who has fallen down, sharing from their bag of treats. Kids can also be very thoughtless and selfish. Because… sin. Then there are the adults. I want more compassion in my home, don't you? The Lord is compassionate and merciful, and He calls us to that same thoughtful and others-focused heart. We can start by praying for compassion and the character in our family.
Recently I was reading in Matthew and about how Jesus retreated to a desolate place to pray and seek the Lord. He was looking for rest, refreshment, strengthening, and guidance. But the crowds followed him desperately. To my astonishment (and conviction), He didn't shoo them away, tell them to come back later, or huff and sigh in irritation. No. Jesus had compassion on them and served their need.
Disclosure: *This post may include affiliate links. As an affiliate, I earn from qualifying purchases. Read the disclosures and terms for more information.
I'm just going to be real here… that's not anything like me. Too often I huff and roll my eyes or have that agitated tone in my voice. Too often I lack compassion and forget to put myself in the shoes of my husband or children, seeing things from their perspective so that I can truly serve them. I'm more interested in my agenda for the day. Yes, mamas need me time and rest (it's so important!). Yes, boundaries are good. But let's be honest with each other here: we know when there is a heart issue.
Do you want to teach your kids to be compassionate? I know I do. Yet how can I teach them to reach the world, love the hurting, and have the compassion of Christ when I am so lacking myself? Only God can bring about that fruit in my life and the life of my children. I also know that I CAN and should pray for a heart of compassion in our family life, and that God will honor the desires of this mamma's heart.
Will you join me in praying for compassion in our families?
The Praying for Compassion pack includes 4 scriptures and a journal that helps us to focus our prayers on this godly character trait. You'll get a scripture art print and coloring page, scripture memory verse cards, and journal pages for each of the memory verses. All are available in ESV and KJV! You can find this and more prayer packs in the Proverbial Homemaker Store.

Read, Pray, Love 2017
The scripture printable pack above is the February set for Read, Pray, Love 2017, a year-long effort to pray the scripture for our family and godly character! This year I am joining with parents just like you in a commitment to pray diligently for our families and stay rooted in prayer. Every month covers a new godly character trait and includes new printables. You can join anytime, starting at the beginning or jumping in with the current month!
Click here to find out all about Read, Pray, Love 2017 and the accountability and resources available.
SPECIAL NOTE: If you're joining us in Read, Pray, Love and would like weekly accountability emails, CLICK HERE!
For the 2016 edition of Read, Pray, Love, click here.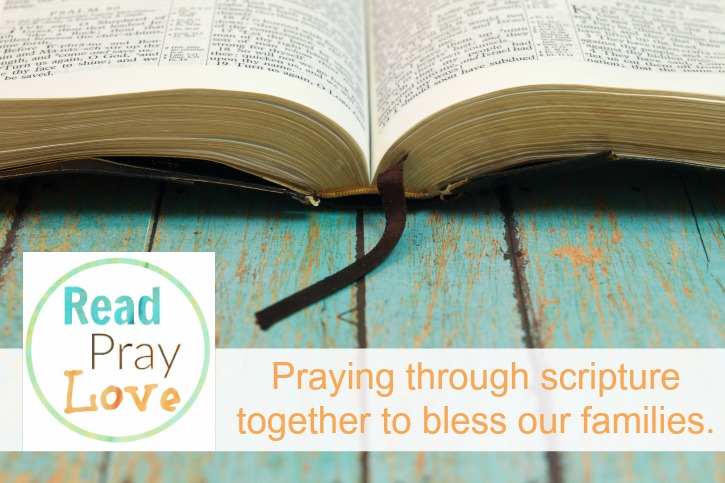 You Might Also Like…