Disclosure: *This post may include affiliate links. As an affiliate, I earn from qualifying purchases. Read the
disclosures
and
terms
for more information.
Moms spend a lot of time taking care of the needs of others and making sure everyone is doing well. When holidays or birthdays come, we fret over what everyone wants or needs, wondering what will bring a smile to their face or enrich their lives.
But… what's on your wish list, dear moms? Sometimes our list is full of fun or household items. Sometimes it's full of our deepest desires as mothers. Either way, it's certainly a day when Christian moms find ourselves reflecting on what we REALLY want as a reward for this crazy wonderful gig called motherhood.
Let me share with you a glimpse into my mom heart and chat about the things that really matter, mom to mom.
What you do is important. In fact, it's critical! Life-transforming! World-changing! Kingdom-building! It matters here and now and it matters in the eternity. Even if you feel forgotten or unappreciated — such things are no reflection of your worth or identity. Do not let those feelings derail you or keep you from seeing clearly!
I pray you are encouraged!
It's a familiar scene. Another day of mothering has come to an end.
After cleaning up the last meal of the day, tucking the kids in bed, tending the baby, and preparing for tomorrow, I have exactly an hour to myself before my brain shuts down entirely.
I haven't eaten dinner. I am spent. The list of things that never ends just. never. ends. Laundry, cooking, cleaning, planning, teaching, correcting, disciplining, shopping.
I sink my head to the counter and take a minute to collect myself before I implode. My husband looks on, slightly concerned I may not get back up.
This is my life! It is both messy and beautiful. I know you can relate, right?
I love my calling as wife, mom, homemaker and homeschooler. LOVE it. I never doubt the value of my work in this role. And most days I finish with a sense that time was well spent.
Some days, though…
Some days I just don't see the reward I want to see. Some days I just really want someone to put a gold star on my chart!
Have you been there, too?
What Christian Moms Really Want for Mother's Day
Mother's Day is just around the corner. What is Mother's Day all about for moms?
Many moms will be getting gifts, chocolates, jewelry, small appliances, crafts, and more. Those are good things. They really are. I like a good handprint card and a blender just as much as the next mom. But…
We cook and clean and plan. We snuggle and comfort and play. We teach and we train and we instruct in the ways of the Lord.
It is wonderful and exhausting.
We labor in prayer over our precious children and do our best to point them to Christ, knowing the decision to follow Him is their own.
Everything in us is poured into this worthy endeavor.
So, what we really want is this:
For our labor to not be in vain
For there to be good fruit
For our children to rise up and call us blessed
Those are hard things to wrap a bow around, right? Yet they are the longing of our hearts.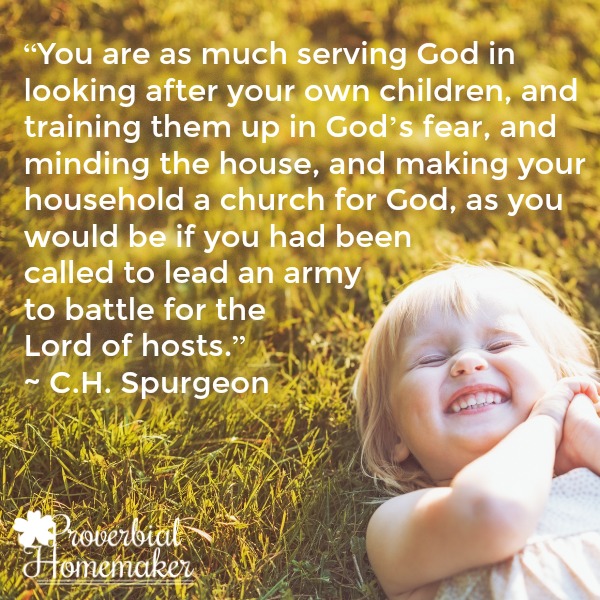 Here's the thing, dear moms: most days you are sowing seeds, not harvesting fruit. There will be times when you will be blessed with an amazing glimpse into the impact your work is having on the lives of your children. Some days, however, there will seem to be little reward. Take a deep breath, mama, Hang in there and keep running the race.
And let us not grow weary of doing good, for in due season we will reap, if we do not give up. Galatians 6:9
Your Gold Starts Are Piling Up
Even if you aren't sure you're making a difference, I want to tell you something very important and very true right now: What you do matters tremendously.
Let your heart be encouraged! Let there be a little more spring in your step today! You are planting deep and meaningful seeds into the hearts of your children for a reward that is eternal. It is a work approved for God's kingdom.
Do not grow weary of good! The labor of a loving mother will never be in vain.
Know this, friend: Your prayers are being heard, your work is being seen, and the gold stars are piling up like crazy, whether you see them this side of heaven or not.
You Might Also Like…