Disclosure: *This post may include affiliate links. As an affiliate, I earn from qualifying purchases. Read the
disclosures
and
terms
for more information.
Sometimes it can be challenging to get your children to eat healthily. You are going to want to see these 25+ healthy snacks for kids. Fun and colorful food will naturally draw children in. Each of these snacks is full of rich nutrients perfect for growing kids. When you serve these snacks, you will find they entice even the pickiest eaters. Encouraging your children to eat well at a young age will help them form healthy eating habits for life. I hope you find some inspiring recipes from this list that will work for your family!
This post may contain affiliate and/or sponsored links.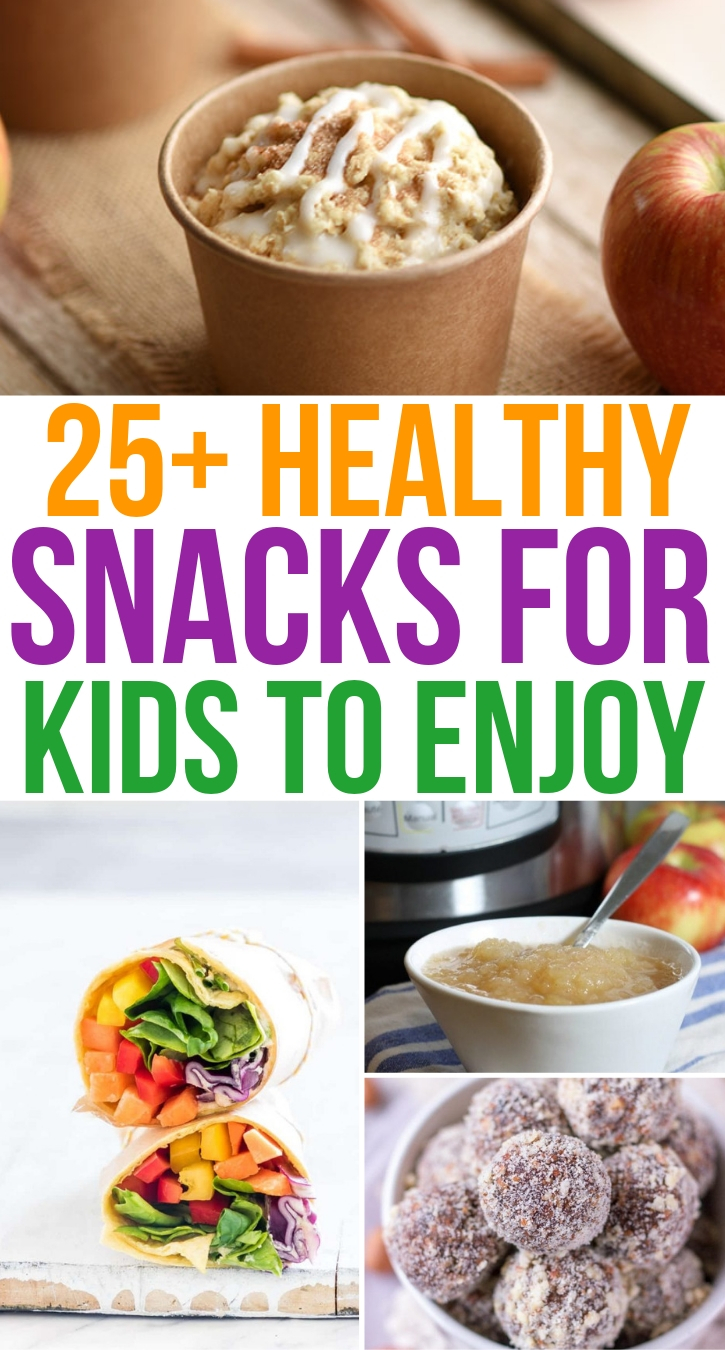 Healthy Snacks For Kids That You Are Going To Love
Just Fruit!| Our kids love frozen peas, grapes, and blueberries. Add a bit of milk to frozen blueberries and it's a healthy treat! Of course, plain apples, bananas, and other fruits are just as tasty. I also like to dehydrate plums, diced and sliced apples, and strawberries to change things up!
Popcorn with Herb Mixes – Kids love popcorn and you can make them healthier with a spritz of olive oil and some garlic salt or these lovely herb mixes!
Flatbread with Fun Toppings| Make these healthy flatbreads ahead of time and pull them out for a simple snack! Check out the topping ideas that come with this one.
Flax Crackers| If your kiddos need a gluten-free alternative to crackers, try these simple flax crackers! They go great with a spread and some chopped veggies.
Healthy Meat Sticks| One of the snacks my kids love most is pepperoni/meat sticks. I like them, too. Recently I discovered a homeschool family's business called Rugged Meats. They make free range pork and beef sticks that are healthier and SO delicious. They are non-GMO, gluten free, and contain no nitrates. Plus, they are sourced from small American family farms!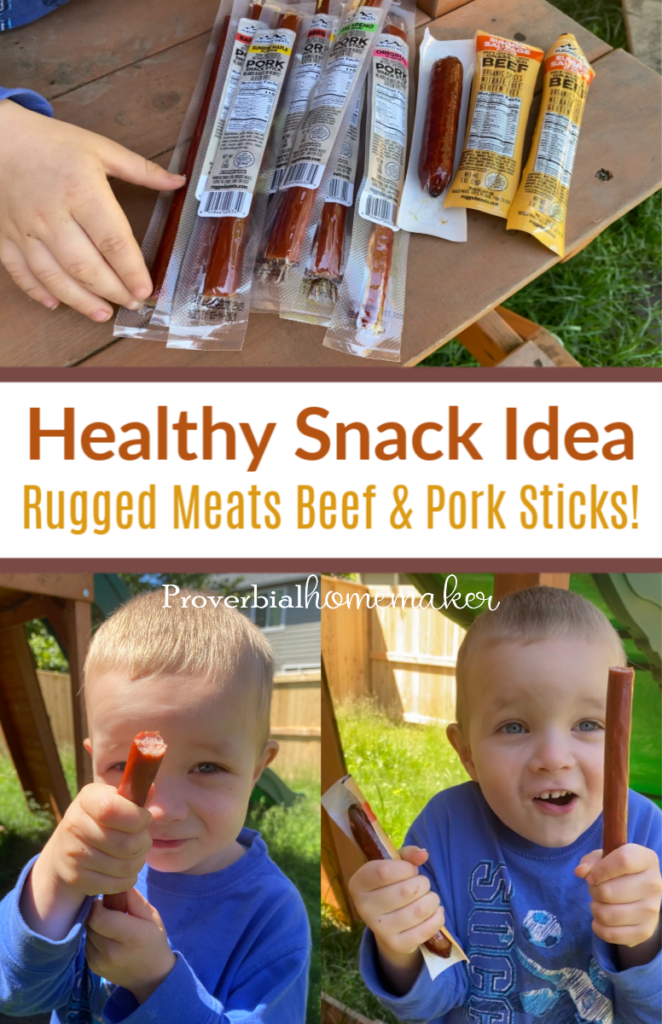 Raspberry Fruit Roll-Ups from Beyond the Chicken Coop| These are made with sweet fresh raspberries and a little bit of honey. They taste like candy and are so healthy!
Applesauce & Spinach Brownies from Food Meanderings| Don't worry you can't even tell there is spinach in these rich, decadent brownies. The children will love them and will have no idea they are so much healthier.
Peanut Butter Honey Apple Slices from Swirls of Flavor| Fresh sliced apples topped with cinnamon, honey, chocolate chips or dried cranberries. The options are endless with this delicious snack.
30-Minute Baked Potato Chips| Try out these tasty alternatives to potato chips! Your kids will love you and you'll feed them something just a little healthier for their bodies.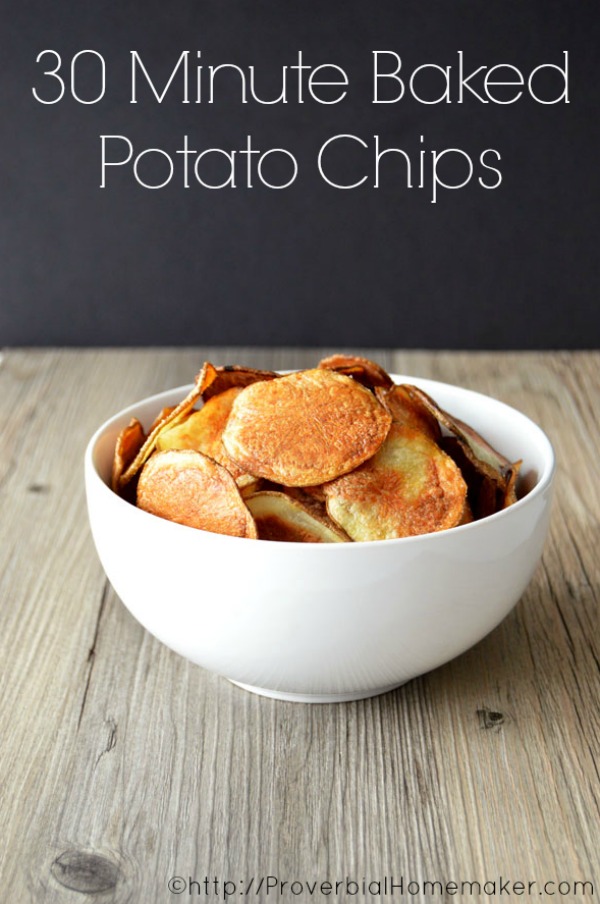 Healthy Homemade Pita Pizza Pops from Food Meanderings| These flavorful pockets are packed with loads of protein and can be customized to fit your tastes.
Gluten-Free Vegan Blueberry Banana Bread from Rhian's Recipes| Your kids are going to gobble every bite of this scrumptious bread. It has lots of fruit and great flavor.
Lion Vegetable Tray from Eating Richly| You just can't resist eating food that looks like a cute animal. Kids are going to be happy to eat their vegetables!
Strawberry Banana Mango Smoothie Bowl from For Modern Kids| The combination of the fruits in this smoothie bowl is out of this world. If you are looking for a simple dish that your children will enjoy this is it!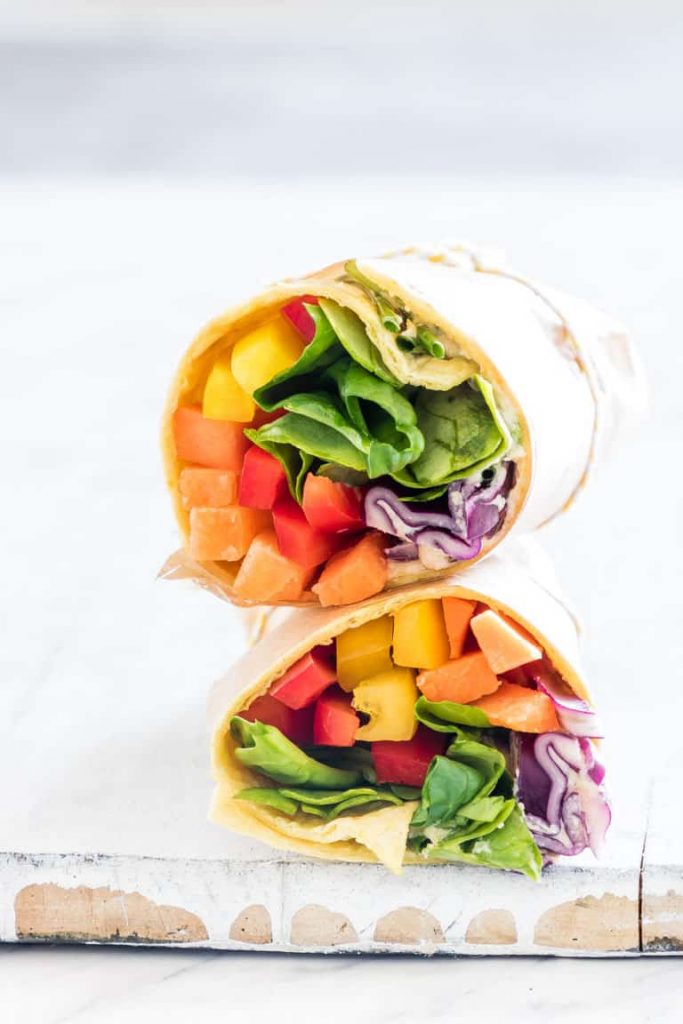 Vegan Rainbow Vegetable Tortilla Wrap from Recipes From A Pantry| This low-calorie snack has beautiful and bright colors that appeal to children. These are great for a grab and go meal when you are in a hurry.
Homemade Protein Bars from Masala Herb| Each bar is full of protein which is vital for growing kids, and they are so easy to make. They are gluten-free and made with organic ingredients.
Healthy Chocolate Chip Banana Bread from Proverbial Homemaker| One bite of this moist banana bread and you will be hooked. Perfect for taking on trips or a simple after-school snack.
Fruit and Yogurt Granola Cups from Delightful Adventures| These gourmet style granola cups are crunchy and full of sweetness. This dish is versatile because you can top each one with the fruit of your choice.
Instant Pot Applesauce from Earth Food and Fire| The best part about this recipe is that you know exactly what ingredients go in it, so it isn't full of processed junk. If you have never tried homemade applesauce, you have been missing out.
Frosted Grapes from Suburbia Unwrapped| Plump, juicy grapes rolled in Jello are a special treat that the entire family can enjoy. Prepare yourself they aren't going to last long!
Peanut Butter Banana Roll-Ups from Cincy Shopper| Any snack that is rolled up is easy for little hands to grab and munch on. Peanut Butter and banana are a classic combination.
Super Slimy Snail Snacks from Two Kids and a Coupon| When you serve your children these snacks you are going to get some laughs for sure! Eating these snails will be loads of fun.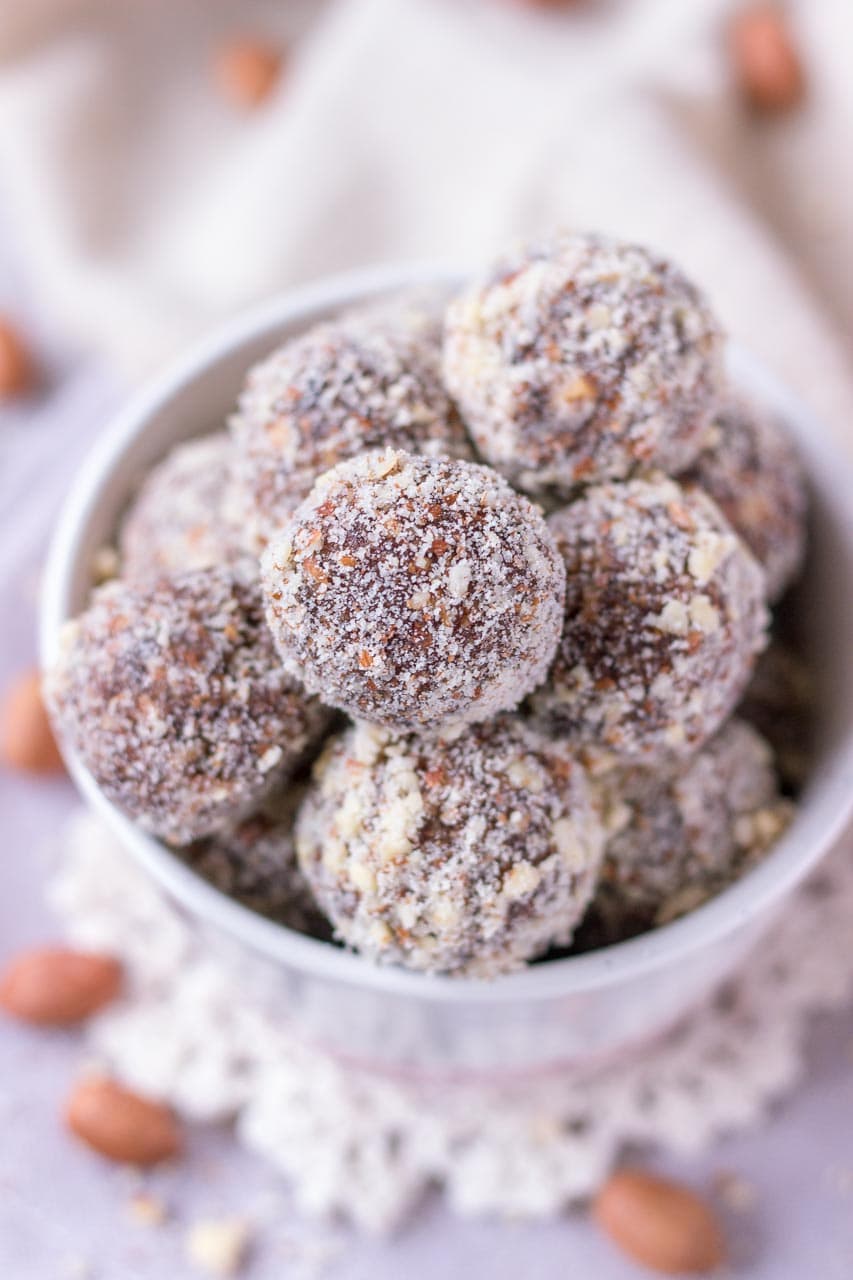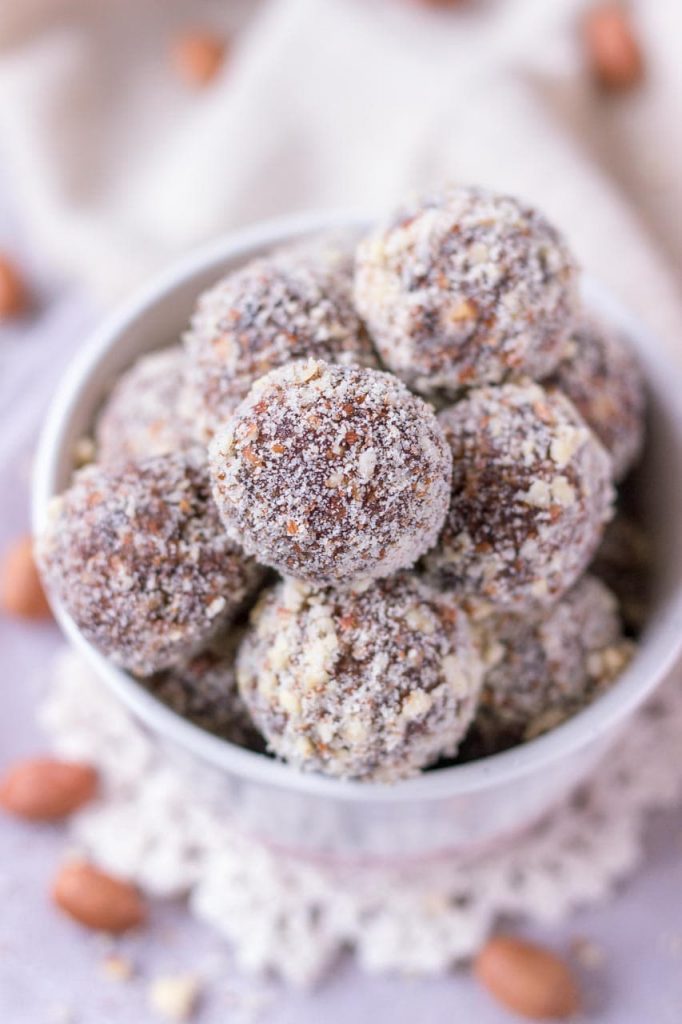 Hazelnut Chocolate Balls from Natalie's Happy Health| Medjool dates, hazelnuts, cacao powder, hemp seeds and sea salt with crushed hazelnuts make a fantastic snack. These gorgeous treats would also be perfect for your next party too.
Crunchy Air Fryer Chickpeas from Recipes From A Panty| Children, and adults love to snack on food that you can eat with your hands. Air fried chickpeas provide a fantastic crunch too!
Homemade Goldfish from Strength and Sunshine| These healthy goldfish are vegan and gluten-free. These tasty treats are mess free and hands down the easiest to make.
Passion Tea Lemonade Homemade Gummies from Joy Filled Eats| Your kids are going to fall in love with these gummies. You will love them because they are so much healthier than store bought.
Chocolate Banana Chia Pudding from Delightful Adventures| People of all ages love the timeless flavor of good chocolate pudding. Your kids will go crazy over how good it is.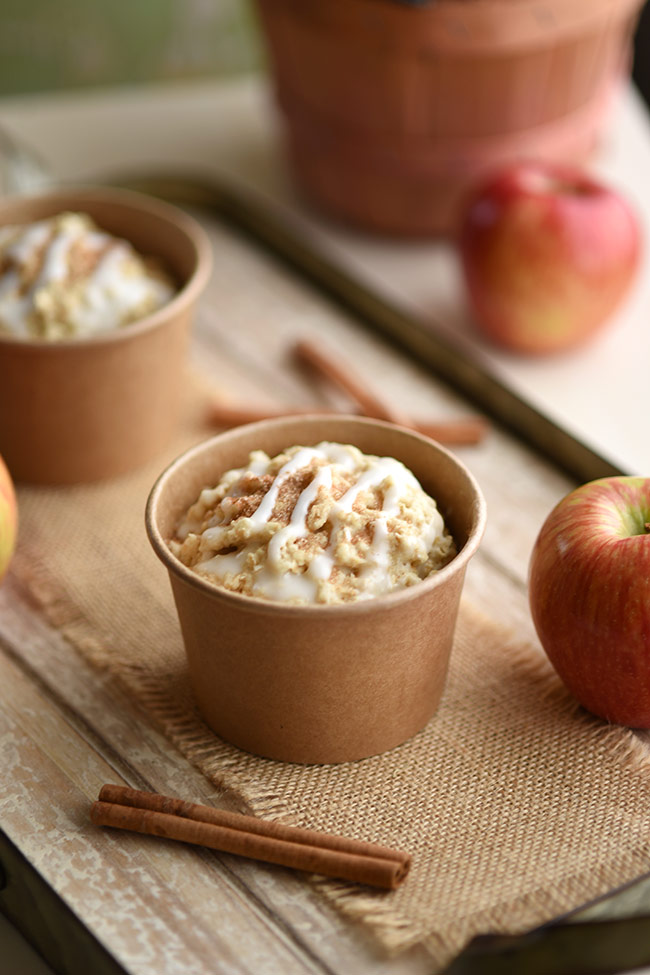 Healthy Cinnamon Apple Minute Muffins from Mighty Mrs| You are going to be shocked by how simple these muffins are to make! You only need five minutes to prepare and microwave them.
Superfood Greek Yogurt Bark from Healthy Helper| Everyone is going to eat every morsel of this insanely delicious bark. I would double the batch because it will go quick.
Healthy Cinnamon Popcorn With Apples & Pecans from Eating Richly| Popcorn is naturally full of fiber, and this recipe adds tons of flavor to it. I love that they added the sweet apples and savory pecans.
Healthy Snickers Ice Cream Bites from Rhian's Recipes| You will be shocked to know there are only four ingredients and these are gluten-free and vegan. Pitted dates are the secret ingredient of this masterpiece.
Almond Butter Cherry Chocolate Energy Bites from Marathons and Motivation| Reenergize your children after a busy day with these delectable bites. These are no bake also!
What are your favorite healthy snacks for kids?
You Might Also Like…
The Busy Homeschool Mom's Cool Bag of Tricks