Disclosure: *This post may include affiliate links. As an affiliate, I earn from qualifying purchases. Read the
disclosures
and
terms
for more information.
Homeschooling is not for the faint of heart. You know that's true if you've been at it more than two hours. A busy homeschool mom needs all the tools and tricks she can find to keep things running smoothly (or at least… running).
A few days ago I shared with you a typical day-in-the-life of this busy mom. You had a peek into the chaos that happens in our house and in my mind on any given day. I have had it on my heart to bring more calm and peace into our days.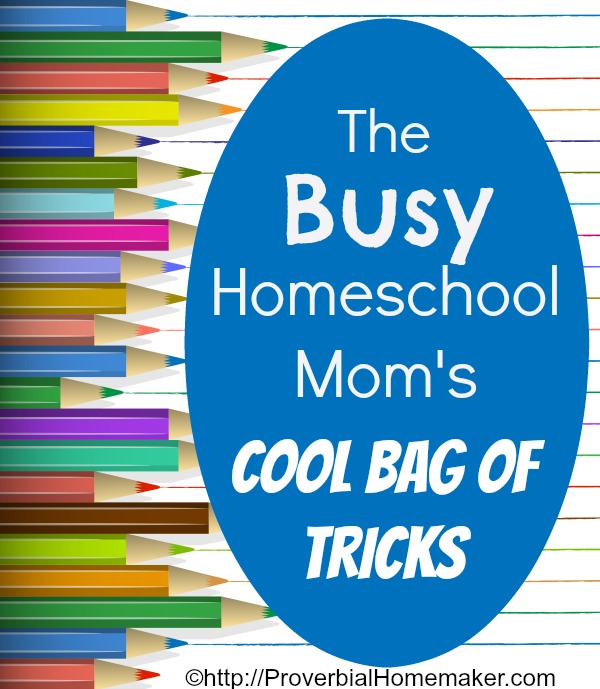 While we still have a long way to go, with a houseful of littles and only so many hours and hands to spare, I have learned a few things that help keep us on track. Let me share with you what's in my Busy Homeschool Mom's Bag of Tricks!
Prayer and God's Word
The more time I have in the morning with God, the better things go. There are some seasons, however, where that 15 minutes before my feet hit the floor are all I have. Give God my first and my best, and He'll take care of the rest.
I read the scripture, pray as the Spirit leads, and use my homeschooling prayer cards. I do more reading and study later in the day. Sign up for the prayerful homeschool ecourse!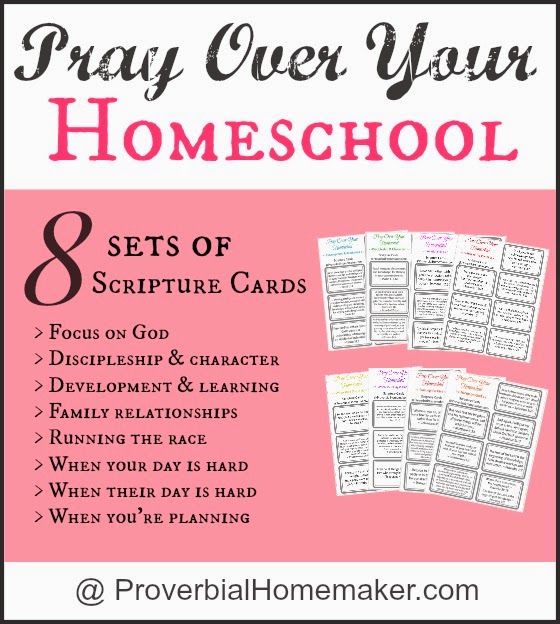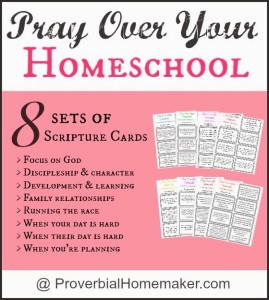 "The Haps"
We have a simple white board on the fridge that we call "The Haps." It shows the day's events for my kids, mostly so they stop asking. 😆 I do my menu planning elsewhere but I list the day's meals here for them to see. The (J) next to lunch is to let my oldest know he's in charge of making it. The Screen Time Forecast tells them what to expect as far as screens, including any conditions on it for the day. My kids are also aware that I reserve the right to change anything at anytime without warning. Lol! It's a simple, not-so-pretty, but SUPER effective tool in our home!
The Green Clock
Yes, I love this thing. We bought a clock for my kids that helps them learn time but also (and more importantly) helps keep them on a schedule in the morning! It's simple, really. I set the clock so that it turns green at 7:45 AM. Before then they are allowed to play or read quietly in their rooms but cannot come downstairs.
The whole "quietly" idea is up for interpretation sometimes, but usually they follow the rule extremely well and it ensures I have the time I need in the morning to prepare for the day. It was kind of steep at the time, but worth every penny in the long run. If you can buy the American Innovative Teach Me Time clock or one like it, do it!
Loop Scheduling
I struggled for a long time in homemaking and homeschooling until I made loop scheduling work for me. Having a short list of things we have to do each day and a list or two of things we can loop through has been a game changer. Come see how to use it in your home or homeschool! If you really want to learn it and adapt it for your needs, check out the Loop Scheduling Workshop.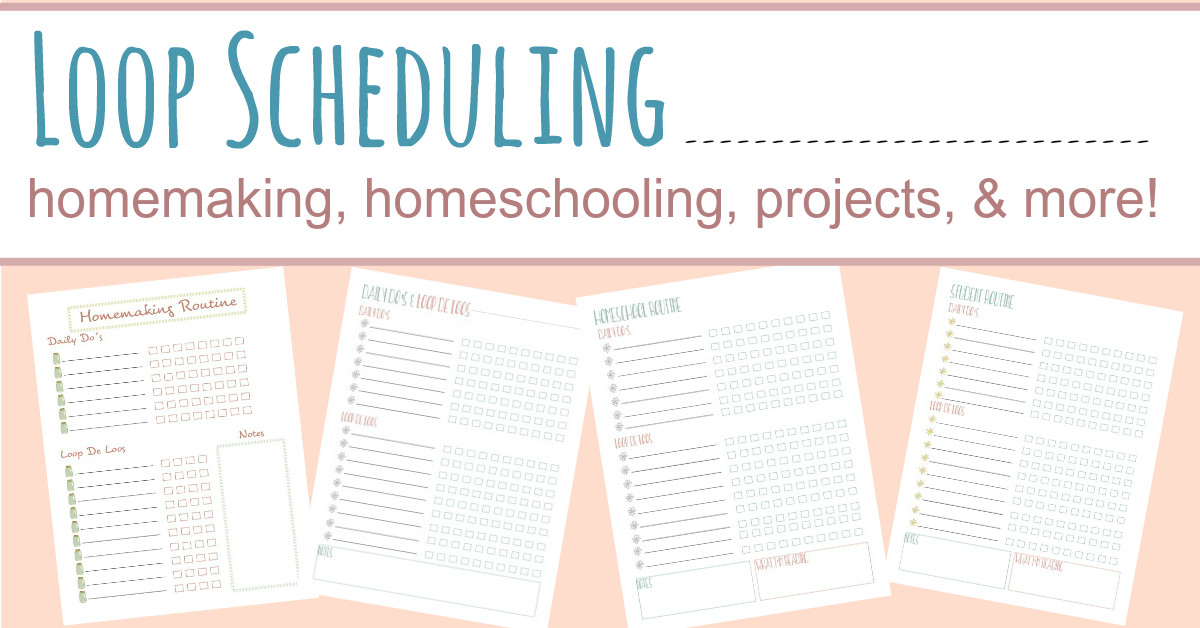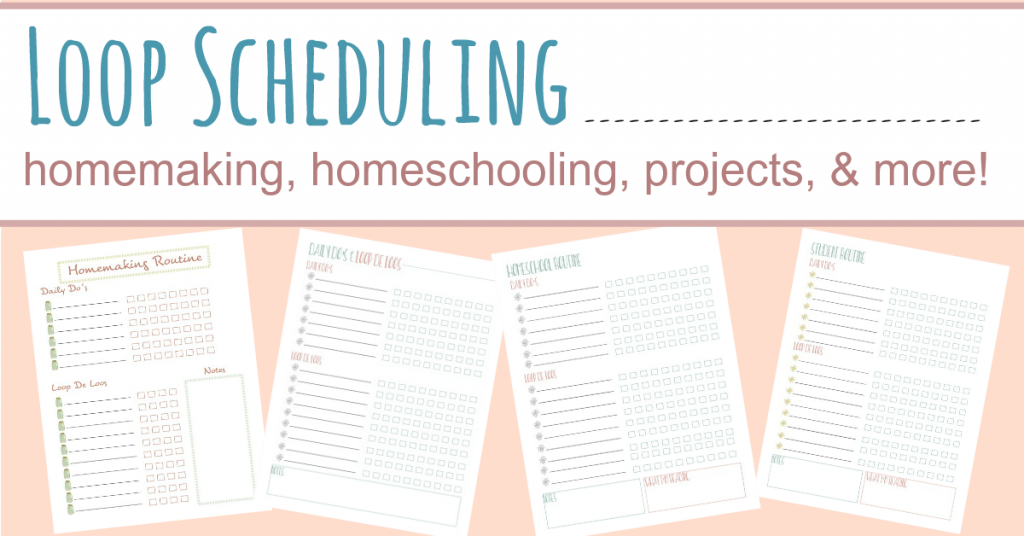 Student Work & Habit Tracker
My older kids (about 8 and up have their own homeschool loop schedule. when they turn about 10, they start using the Student Work & Habit Tracker that goes even deeper and helps them manage their time, build effective habits, and focus on Christ, all while tracking their daily and weekly work!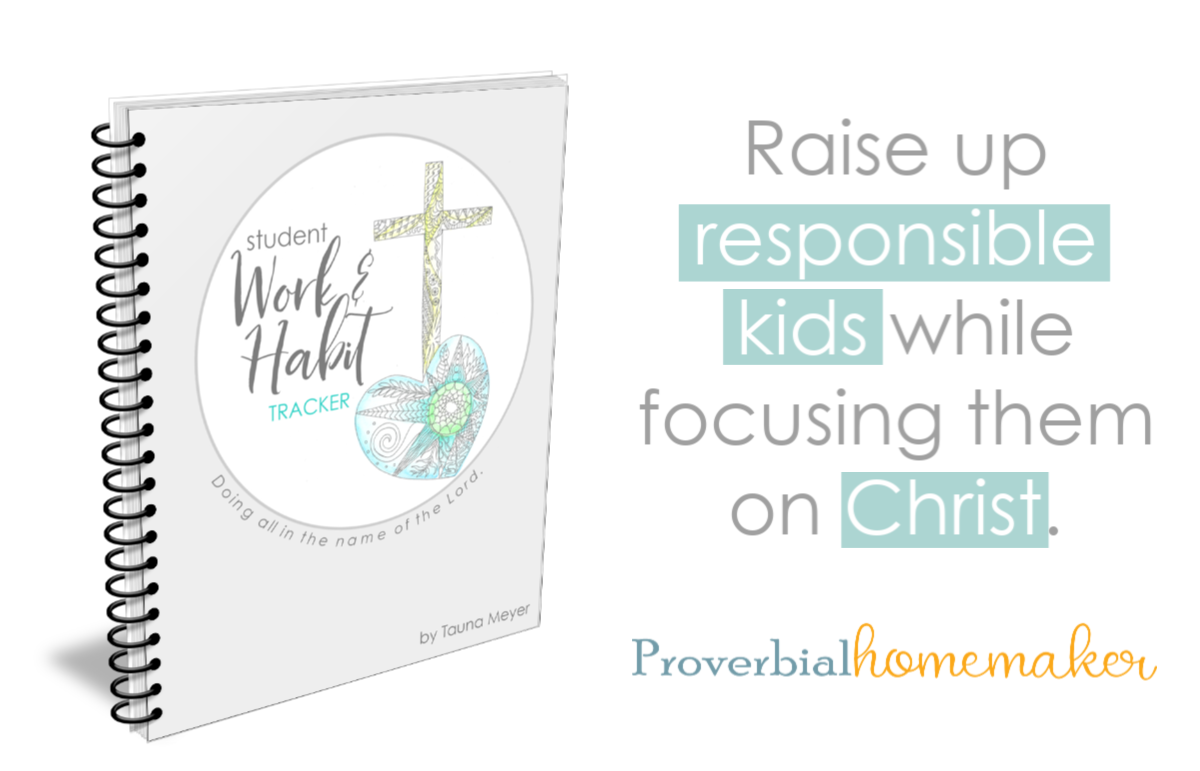 Chores and Responsibilities
Housework is important and so is feeding the children. We all know this. However, if I'm doing those things all day, even though learning is always happening, there is little room for more academic pursuits. Teaching children to do chores and responsibilities is critical, as is having a super basic cleaning routine of my own. A load of laundry and a mostly clean home. That's all I'm aiming for most days!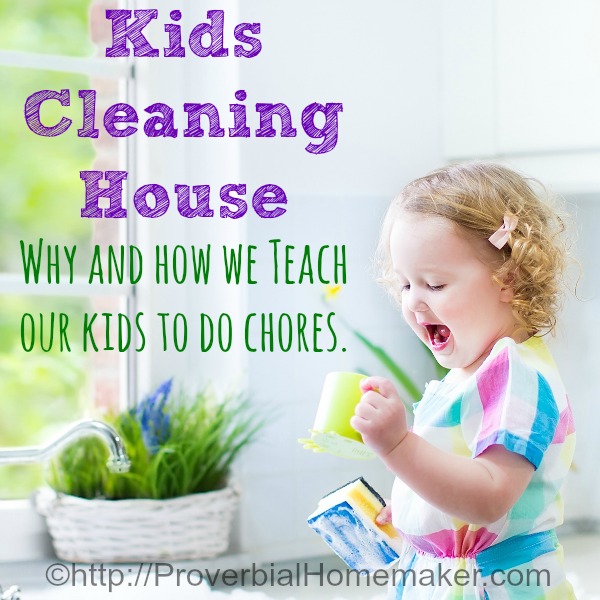 A Megaphone
I'm completely serious. My parents bought us a megaphone for Christmas. I thought it was a joke, but it wasn't. Thanks Dad and Mom! Now I can speak above the din without raising my voice. That has more value for sanity and maintaining relationships with my kids than you can imagine! Plus, it's fun.
We keep ours hanging by the front door or in the kitchen. I use it to give reminders, call the kids from upstairs, calm a chaotic moment, and call outside for dinnertime. The neighbors must think I'm nuts! But what do they expect? I homeschool. 😉
This is our megaphone. You can buy one like it at a sports store or find a similar on on Amazon. Note to self: Buy one that fits in my purse.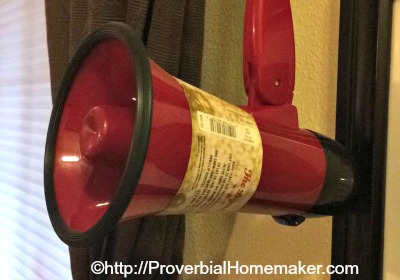 Homeschool Planner for a Relaxed & Christ-Centered Approach
I have tried several planners but finally decided to design one of my own that would accommodate a more relaxed, yet intentional, homeschool planning style. I plan my goals, yearly forecast, loose quarterly plans, and then carefully design a weekly rhythm based on our life routines. From there, I simply record what I actually DO each week in a weekly record section, happily ignoring the existence of detailed lesson plans. 🙂 This approach to planning and daily work has been such a blessing to us and our homeschool that I designed some tools to help YOU do the same.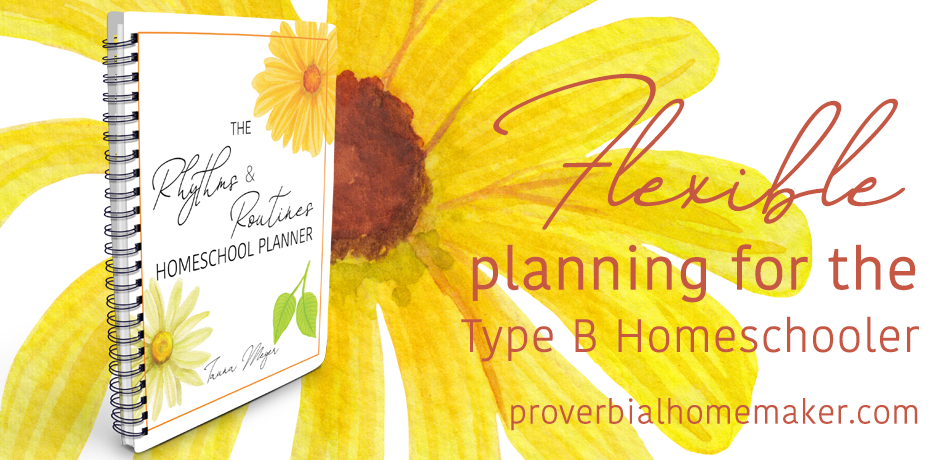 Our popular Loop Scheduling Workshop helps you with templates and examples to set up loop scheduling for a variety of purposes and needs. It includes video lessons and an exclusive FB group!
You will also love our Rhythms & Routines Homeschool Planning System! It includes a printable planner and a course that walks you step by step through how to use routines for homeschool planning and set up a system that works with YOUR family and personality, with fillable pages and various templates to choose from.
Indoor Trampoline
We have a small home, by modern American standards, and yet we make room for this bad boy. We even moved one of my favorite chairs upstairs just to have room for a mini trampoline that is always set up.
The kids use it all the time and it is especially helpful on rainy days and for kinesthetic learners. Bonus: This one has a handrail and is made for adults as well!
iPad, Kindles, and Apps, Oh My!
We read a lot of books in our home, but having digital learning tools can be a cool busy homeschool mom trick indeed. Math is 110% cooler on an iPad. You can find so many free and cheap kindle books as well as great educational apps! Whether I am trying to keep some kids occupied while teaching others, or just want to have a screen time reward that's more educational, our iPads are gold here.
Learning Songs
Kids love to learn with song, and it can be a very convenient tool for busy moms as well. Find some learning songs you know your kids will enjoy and use them during mealtimes, quiet times, in the car, or just as you go about your day.
We use Songs for Saplings to learn about God along with our Sound Words curriculum as well as the Classical Conversations songs we purchased even though we aren't in the program. Some other options we've enjoyed are just kids' recordings of the Bible, geography songs, math fact songs, and more!
Home Blessing Day
We have just started trying this new idea in our home. Every Saturday is Home Blessing Day. We have a Tues – Sat work week in our household. Sunday is Sabbath, Monday is family day, Saturday is Home Blessing Day, and the rest of the week are "school" days.
On Home Blessing Day, we spend most of our focused time "blessing" our home with extra housekeeping, cleaning and decluttering projects, training in chores and good habits, and teaching the kids topics that best fit under the Home Ec. category.
Right now everyone is very interested in learning how to cook and serve meals, so we have checked out some kids' cookbooks from the library and explore those ideas on Saturdays. It is perfect for us because it helps ME remember to spend some TLC on the house before a new week of crazy begins, and it also helps us have a place in our week for teaching these important skills.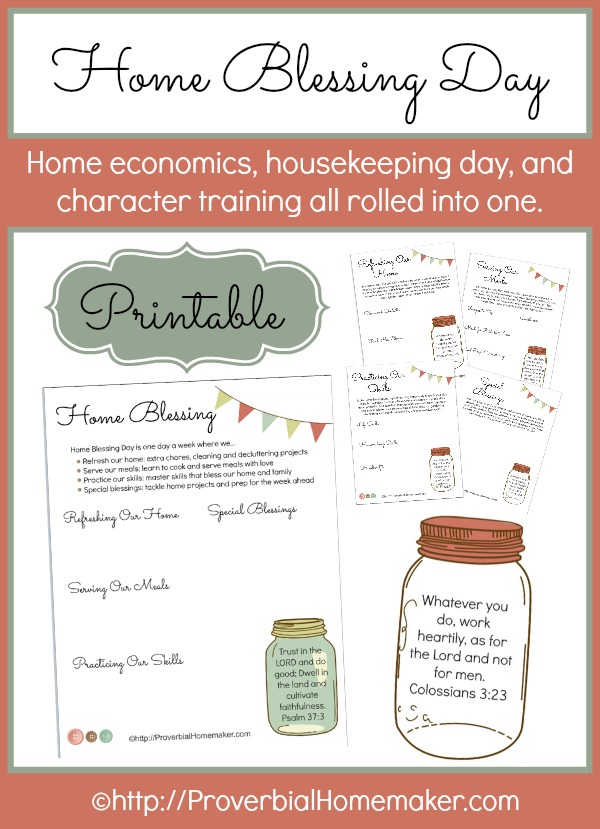 Essential Oils Diffuser
I love to diffuse essential oils in our homeschool. Wether it's just the calming effect of a pleasant scent, the therapeutic value assigned to them, or the pretty lights and mist, we have really enjoyed diffusing oils at different points during the day. Right now we enjoy using lavender and orange, geranium and bergamot, Peace and Quiet, and Attention Assist.
What's in YOUR Busy Homeschool Mom's Cool Bag of Tricks? I'm sure I'll think of more later and add them here. Hope you found some good ideas!
You Might Also Like