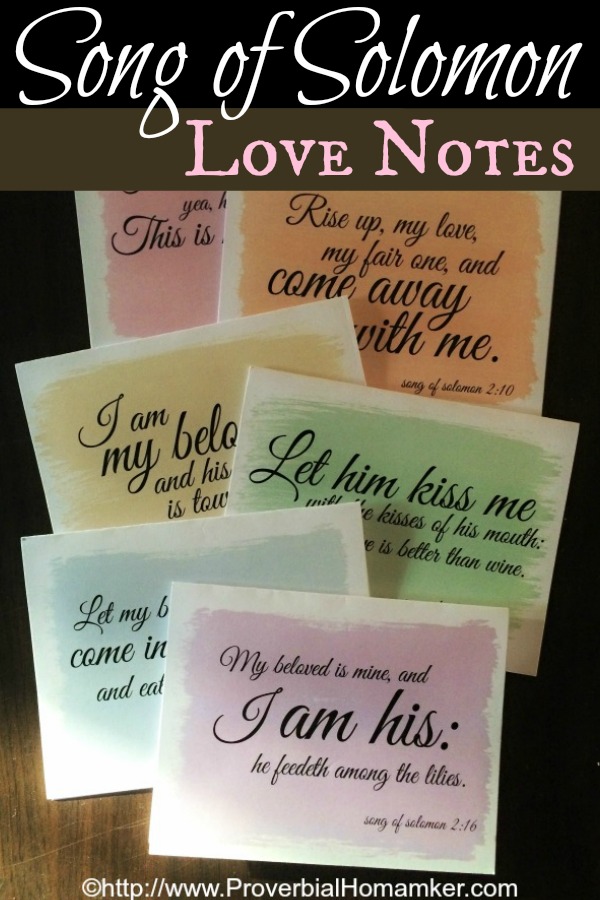 Disclosure: *This post may include affiliate links. As an affiliate, I earn from qualifying purchases. Read the disclosures and terms for more information.
I was so excited to find out that the Proverbs and Pacifiers Etsy shop now has a set of Song of Solomon Love Notes! Like many married couples, this is a delightful book to us as a married couple and as children of God. For my husband and I, it is made more special because we have a portion of it engraved on our wedding rings. "I am my beloved's… and my beloved is mine."
The Love Notes from Proverbs and Pacifiers can be used for Valentine's Day, an anniversary, a birthday, or any time you want to bless your spouse. I decided to use them just for fun rather than tied to a holiday, and as an opportunity to fill my husband up with one of his primary love languages: words of affirmation.
On each note, I told my husband that I loved him and then described some of the many things I appreciated about him. He does so much for our family and has so many great attributes. How often do we wives forget to tell our husbands these things?
Although I wrote to him about each of these in much more detail, here are just some of the general areas I included in the notes:
He is a good friend and companion
He is a good provider
He is a godly man and a man of honor
He is loyal and true, faithful in all things
He is kind and gentle
He is a wonderful father
He is a role model to me and others
He is a diligent worker
I am blessed to be his wife
Just to make it interesting, I've been hiding them one at a time around the house every day or so. On the piano, by the front door, on the mantle, and elsewhere. It's been so fun!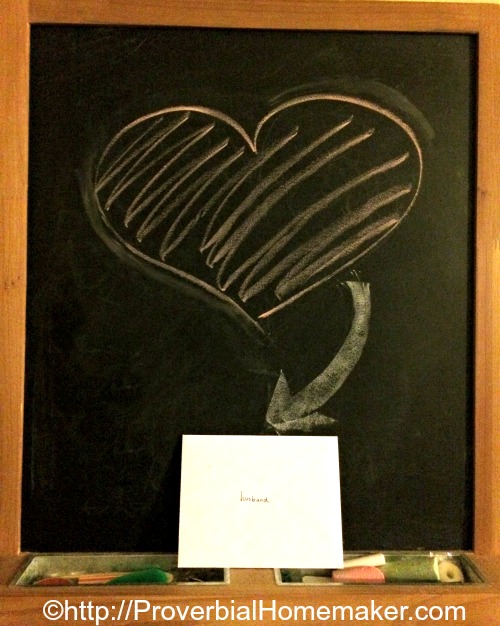 I tell my husband how much I love and appreciate him all the time. Yet having these things written down to open up like gifts throughout the week has blessed him. He said that knowing I am happy is one of the best things he can hear, and he doesn't mind hearing it over and over.
If you are looking for a sweet way to love on your husband this Valentine's Day or any day of the year, consider ordering a set of the Song of Solomon Love Notes! You can buy these beautifully designed cards pre-printed on quality paper and with envelopes. You can also buy a download version to print yourself or at a local print shop.
Don't forget to check out all the other beautiful products at the Proverbs and Pacifiers shop! There are some beautiful items there to discover.
*** I received this product in exchange for an honest review. All opinions here are my own. ***