Does it seem like you have to drag your child to every task and effort? If you're struggling to inspire motivation in your kids, you're not alone! It's not an easy thing to work through in our parenting. Truth be told, many of us adults could use some work in that area, too. Here are some tips and a fantastic resource to help you motivate your child in all areas of life!
Disclosure: *This post may include affiliate links. As an affiliate, I earn from qualifying purchases. Read the disclosures and terms for more information.
(I was given a copy of this book to review. All opinions are my own.)
Parenting is hard work. There are always new challenges to face at each age and we want to help our children grow into adults who navigate relationships with honor and integrity, and love God with all their hearts. While the Holy Spirit is the only one who can really change the hearts of our children, there is much we can do in the way of heart training to lead them in the right direction.
This training is the purpose behind the book, Motivate Your Child, Dr. Scott Turansky and Joanne Miller, RN, BSN, and authors of The Christian Parenting Handbook.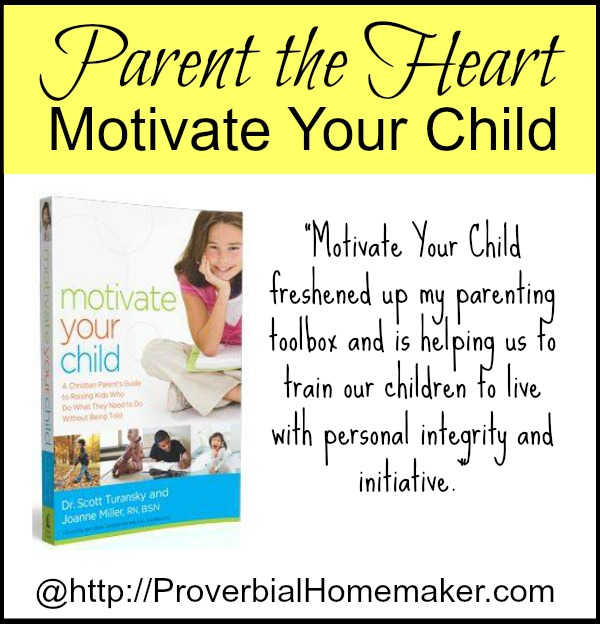 A Better Parenting Toolbox
Motivate Your Child addresses child training with two different aspects: moral development and spiritual development. Behind every tip and suggestion is the idea of parenting the heart rather than simple behavior modification. I would love to say that I never slip into behavior modification tactics in my parenting. But I do it all the time.
This became painfully clear as I read Motivate Your Child. Instead of training them to have a strong internal motivation to do the right thing, I was teaching them to rely on me to prompt their every move – and to respond only when I finally got irritated enough to enforce it. That's not what I want for my kids or for our family life!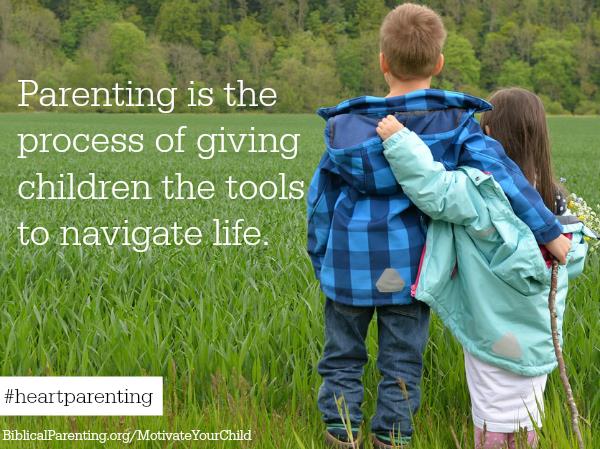 This book freshened up my parenting toolbox and is helping us to train our children to live with personal integrity and initiative. That is a big deal!
Here are just a few of the areas addressed:
Dealing with arguing and contention
Developing compassion in children
Changing the attitudes in your home
Training with Scripture as your guide
Weekly family time with your kids
Leading your children to Christ
Teaching them to value integrity, even at a young age
Helping them develop personal strategies for success
I love that this book is not a formula and doesn't pretend to be. I learned so many things that were new, and many things that refreshed or reinforced what we are already doing.
Just One of Our Wins
I don't want to give away all of the things you area going to learn in Motivate Your Child, but I wanted to at least tell you about one of our first big wins with what we took away from it.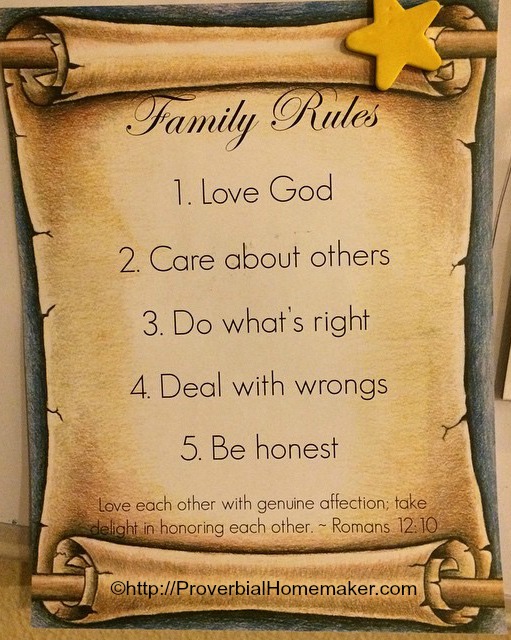 The book spends a lot of time talking about the conscience and it's role in our parenting strategy. Ultimately, we want the Holy Spirit to have authority in the lives of our children. However, strengthening our kids' consciences can do much in developing internal motivation. According to the authors, the Bible says that the conscience prompts children in four positive ways: to care about others, do what's right, deal with wrongs, and be honest.
Toward the very beginning of the book, the authors talk about how the words of parents can shape the internal dialogue of their children, and ultimately those words and tones become a part of their conscience. This is something my husband and I are already keenly aware of. We know that our words and the phrases we habitually use become like tapes that play in our kids' minds. We hear them repeating us, for better or for worse!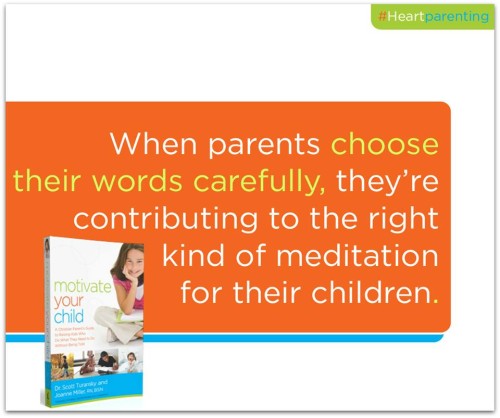 Taking a more intentional approach in our parenting means that we are carefully choosing our words, making sure that we are saying things that we WANT our kids to play over in their minds. We want them to think to themselves "brothers and sisters love each other!" We want them to hesitate when they are tempted to lie, because we've so often said and discussed a main family value: be honest!
One small step in this direction was to draft up family rules based on these things and the foundation of our family: loving God. We also included our family verse, which we've had for a long time: "Love each other with genuine affection; take delight in honoring each other." (Romans 12:10) Although they may change over time, for now they are simple and easy to memorize, perfect for our crew of kids all 7 and under.
We continue to change our strategies as a result of Motivate Your Child. I recommend it for any parent who wants to reach the hearts of their children and help them grow into men and women of integrity.
You Might Also Like…
Teach your kids how to be generous with the Generosity Printable Pack! It includes acts of kindness cards, scripture memory, Bible study, games, puzzles, and more!