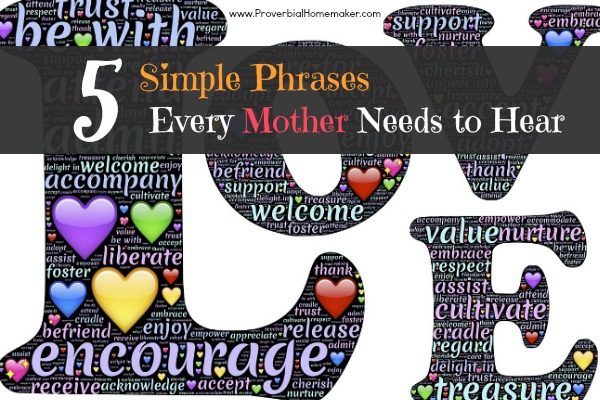 When my daughter turned three years old, I seriously had no idea what I was in for. I remember one day sitting outside with her and my then few month old baby and my daughter asked me to do something with or for her to which I said, "no."
Not in a "NO! Absolutely not! I can't believe you even asked that" kind of way, or even a "I'm blowing you off for even considering the question" way, but just really a simple "no" said more in a "I love you, sweetie, but I can't do that for you right now" way.
Boy, I learned pretty quickly that tone did not really matter to my spitfire child.
As soon as the "O" sound hit the airwaves, she promptly slapped me across the face. I sat there, stunned in silence, quietly handed my baby to my sister sitting nearby (whose mouth was agape with a creeping smile of discomfort and shock threatening the corners of her lips), and bravely put on my "I'm your mama and now we have to deal with this issue" face.
I had recently read or started reading an awesome book called Love and Logic (aff link) and I had a few small ideas about how I could handle the situation, so I put them to work.
I turned to my daughter and directly, but gently, explained, "It is not okay for you to hit mommy. You are going to go to your room for a little while and when the time is up you can come back down." My daughter, however, had none of it and began to thrash and flail around. So, I did what any mother would do (right?) and I picked her up by the sides of her arms and carried her to her room, while she thrashed and flailed about in my arms attempting to escape.
Thus ensued an hour plus of me attempting to keep this little child in her room for her consequence without being bitten, kicked, or having objects thrown in my general direction, or flung at my toes under the door……
It was a LONG season for both of us.
During this dark season of early motherhood, I had never felt more alone, especially when attempting to navigate a child who had a will of her own and zero intention of really working with me to collaborate on the day's events. When I attempted to talk to people about my struggles, they looked at me blankly, and would say something like, "Oh, my child doesn't do that. When I asked them to do X, they just jump up and do it joyfully."
I felt insane…for years.
It took a while for me to find my equilibrium again, and to learn more about the different personalities in my house (I have six children, and during the season where my oldest and I were navigating this side of her personality we went from three to five children). I learned to be careful about with whom I shared my home life struggles, because one careless word from a "well-meaning person" could damage me for days. I struggled with feelings of hopelessness, inadequacy, worthlessness, loneliness, and plenty more.
And, I was a Bible-studying, God-fearing, God-following, Christ-loving Christian through it all. It was the single iota of strength that I crawled to empty for refueling each day.
Even in the face of seemingly insurmountable home struggles during this season, I was blessed with a handful of women who spoke life to me while I experienced my version of "motherhood in the trenches." I will never forget these women and the love that they showed me when I desperately needed it.
It takes surprisingly little effort to make a mark of hope on the heart of a struggling mom. It also takes surprisingly little effort to say a careless comment that slashes at the heart of a struggling mom. At every interaction we have the opportunity to speak death or life. Many people spoke death to me, and added to the struggles I faced. Few amazing Spirit-led women spoke life.
5 Simple Phrases Every Mother Needs to Hear
Here are 5 simple phrases that speak life to a mother, no matter what season of life she is in:
"You are doing a great job."
We women are interesting creatures. We have an amazing strength and confidence much of the time, but when it comes to areas like home and children, our insecurities and fears begin to unfold. Always look for the opportunity to tell moms: "You ARE doing a great job! Don't ever forget it. If you are giving your child your best and practicing the balance of self-care and others care, you are doing precisely what you ought to love like Christ."
"They're going to be okay."
Herein lies one of the central fears that we hold onto as parents: "my kids are going to be so messed up because of me." And, here's a word of wisdom: "Your kids are going to be okay. More than that, they're inherently awesome and all that awesomeness will continue to be revealed piece by piece."
"God's in control."
And along with the central fear, comes the most significant central Truth: "God's got this! He is in control." We women and moms often forget this central Truth in the face of perceived proof of the opposite, so we need to hear it often. So, let's say it again: "Mama, God's GOT this! He's in control, even when you cannot see what He is doing, or what He is allowing this trouble in your life. Be strong in your trust of Him, and He is going to help you walk through this. Keep your eyes on Him alone, and you are going to 'walk on water' beyond belief!"
"Don't give up, even though it's hard. You'll get through this season."
Difficult seasons can be really hard to experience, and the transition periods that often coincide with their arrival are even more tricky. It is so easy to think that the season will never end, or that it will be the end of even a person of super strong faith. All of these are normal responses to life's difficulties, but they are also excellent teachers of the Truth of our seasons: "All seasons come to an end. You will get through this, and be even stronger on the other side. Keep your eyes on Him."
"I'm here for you."
This single phrase will mean the world to any person experiencing a difficult season. A life struggle that upends expectations and re-wires whole life scenarios is often piggy-backed by a pervasive loneliness and isolating circumstances. Don't just follow the predictable churchy response and say, "I'll pray for you" when you hear that someone is struggling. Do what Christ did and see how you can be the hands and feet. Jump in and help. Be a listening and compassionate ear. Offer to come over for an hour to help with laundry. Make a meal and drop it off spontaneously. Offer a few hours of babysitting so the parents can get in a date night.
Whatever you do, do it in love and with Christ-like, no expectations, open-handed giving. Not only will you bless the socks off a family and touch their lives for the moment, but you will also be storing up treasures in heaven and practicing spiritual maturity and growth. The blessings are multi-faceted when we strive to help others in their times of need.
What is one phrase that someone said, or you needed to hear, to speak life into you during a difficult season? Share below.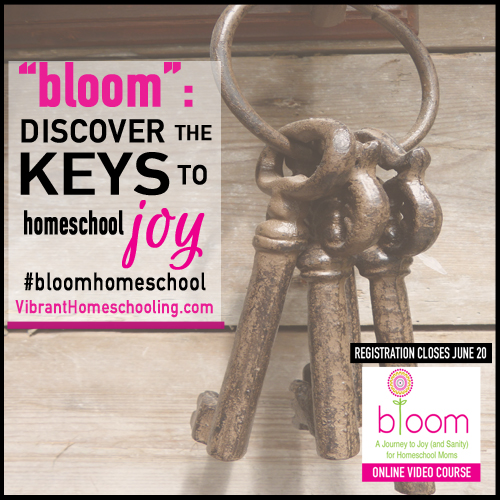 Dear homeschool mom, Do you struggle with anger, perfectionism, chaos, or feel overwhelmed? Have you lost your homeschooling joy? Do something to bless you and your family: check out the new "bloom" online course and receive the practical tips and encouragement you need!
If you want to try it before you buy it, you can take a sample course to see if it's a good fit for you. There's a 15-day money back guarantee, and with registration you'll also get over $80 in homeschooling bonuses!