We are all made in God's image and are beautiful to Him. This is a great for encouraging and uplifting for children. This God Made Me Special printable pack is a great way for children to see how unique and special they really are, and teach them that God made them special indeed!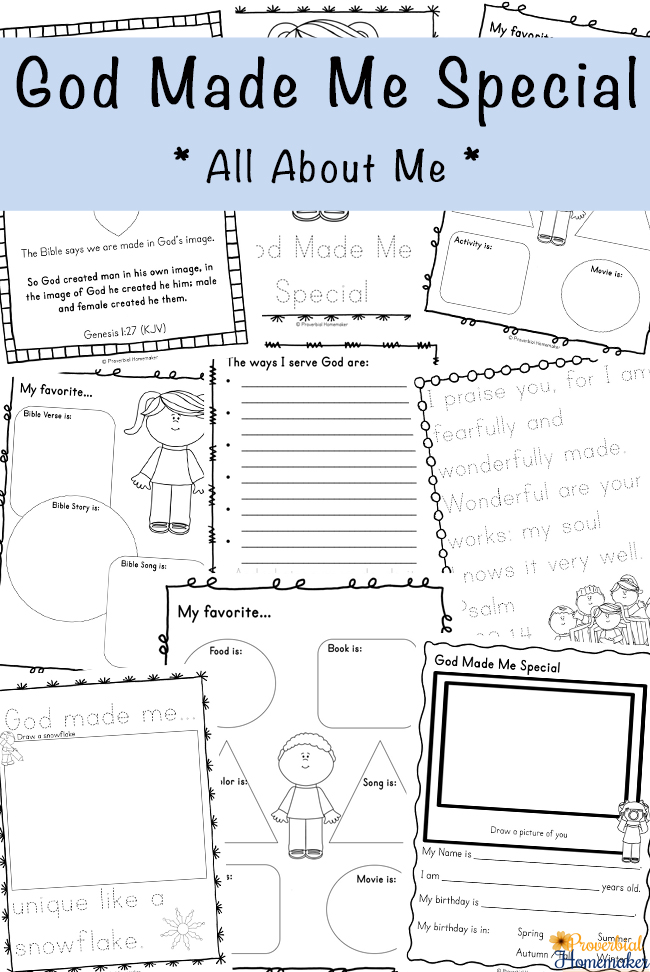 Disclosure: *This post may include affiliate links. As an affiliate, I earn from qualifying purchases. Read the disclosures and terms for more information.
This 30-page printable pack contains activities that children will be able to complete year after year, creating a great memory of how they have grown and changed over the years.
At the start of the pack is a coloring page which is followed by a snowflake drawing page. The next lot of pages include them writing in their own information such as name, birthday, address and information about their family. The next lots of pages is where they write their favorite things, such as food, book, song and movie. This is followed by an activity where they analyse themselves and what they can do, what they are good at and what they like to do. Also included here is the favorite Bible verse, Bible story and Bible song.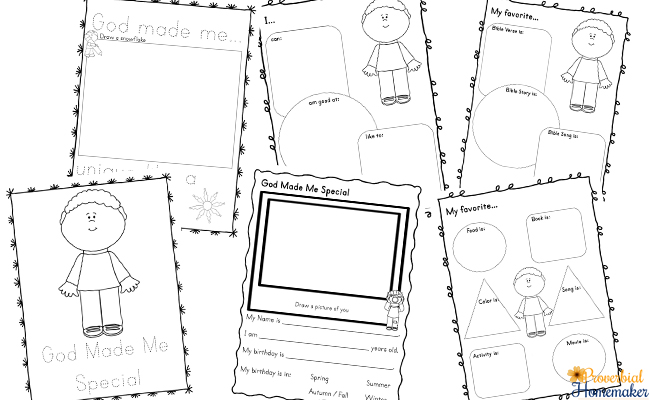 There is also a page for them to place their fingerprints on and to draw or glue a photo of themselves before writing a few sentences on what they would like to be when they grow up. Following this is a couple of pages of tracing Bible Verses in both the English Standard Version and the King James Version then a couple of pages where they can write how they serve God and how they serve others.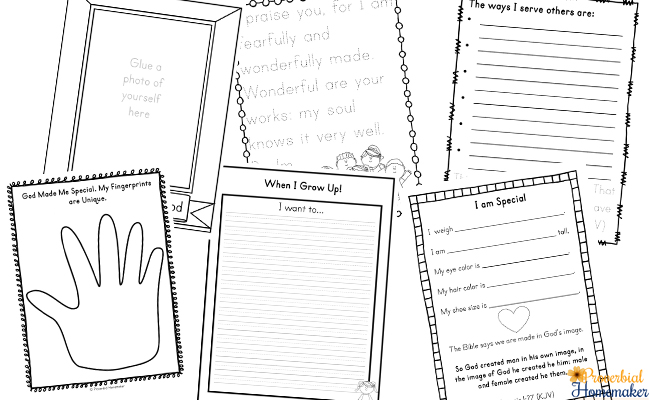 This printable pack is completed in black and white which will help with ink costs as well as give children the freedom to decorate as they wish. Once all the pages have been completed, children can create a cover page, or color in the front page of the pack and make it into a book.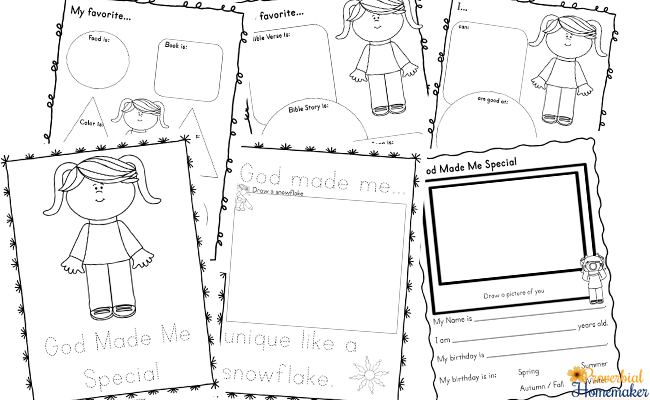 Download the God Made Me Special Printable Pack FREE!
The God Made Me Special Printable Pack is FREE for subscribers!
Download the God Made Me Special
Your download link will be emailed to you and you will be subscribed to Proverbial Homemaker if you aren't already. Be sure to check your spam/promotions folder. If you have any issues, check out this troubleshooting guide or feel free to email me!
You Might Also Like…
Our Favorite Character Training Resources