Disclosure: *This post may include affiliate links. As an affiliate, I earn from qualifying purchases. Read the
disclosures
and
terms
for more information.
I want my family to be a shining example for Jesus like lights in the world, don't you? Will you join me in taking a closer look at this passage in Philippians and pray through it together over our families? I hope it is a blessing to you! Remember that you can see all of the Read Pray Love printables in this series here.
Therefore, my beloved, as you have always obeyed, so now, not only as in my presence but much more in my absence, work out your own salvation with fear and trembling, for it is God who works in you, both to will and to work for his good pleasure. Do all things without grumbling or disputing, that you may be blameless and innocent, children of God without blemish in the midst of a crooked and twisted generation, among whom you shine as lights in the world, holding fast to the word of life…
This scripture memory printable and prayer focus is a part of the 2018 Read, Pray, Love system (with comes with monthly printables and prayer binder setup files), but you can use it alone or jump in on our year-long efforts anytime!
As always, the scripture printables are available in ESV and KJV with coloring pages for adults and kids. Download the printable below and get started memorizing it with your family and praying through it! Below are some prayer prompts to get you started.
Don't forget to check out this post for more information on how to memorize scripture with your kids and how we are using these monthly printables to pray diligently for our families!
Lights in the World — Praying Through Philippians 2:12-16a
(These notes and prayers are also available in the download file.)
In Philippians 2:1-11, which was the focus of our last set of prayer and memorization printables, Paul encourages us be of one mind and to look to the needs of others and not only ourselves, having the mind of Christ and looking to Him as our ultimate example of humility and service.
Then Paul gives us a picture of the One whom we are to be like: "Therefore God has highly exalted him and bestowed on him the name that is above every name, so that at the name of Jesus every knee should bow, in heaven and on earth and under the earth, and every tongue confess that Jesus Christ is Lord, to the glory of God the Father."
Now in Philippians 2:12-16a we are told to be obedient, to "work out your own salvation with fear and trembling," because God is doing His work in us. Paul is telling us pursue Christlikeness wholeheartedly and obey the Lord, keeping in mind how holy and perfect He truly is, reverencing His authority in our lives and standing in awe of the work Christ has done to reconcile us to Him.
It is no small thing and certainly not to be taken lightly. So we live our lives in full and active cooperation with the work of the Holy Spirit in our hearts, not only for our own sake, but to shine like lights for Christ in a crooked and broken world, pointing them always to Jesus.
Let's pray together through these scriptures as we memorize the verses with our families. You will be blessed by it!
Praying the Verses
Lord, give us a fresh appreciation for who You are and what You have accomplished though Your son, Jesus Christ. Let us not ever take for granted the work that You are continuously doing in our hearts by the Holy Spirit.
Help us to value Christlikeness and obedience, working on it with all that we are and do. Build in us a habit of pointing ourselves and our children to Christ in all things, including our pursuit of holiness.
Lord, may our family be a light in the World, not because of any merit of our own, but because of the work You have done and are doing in our lives, and the glory that it brings to Your name.
Thank You for Your Word and unending love.
In the name of Jesus we pray,
Amen.
Download The Philippians 2:12-16a RPL Printables
You Might Also Like…
The Prayerful Homeschooler: Tools for praying diligently over 8 areas in your family and homeschool life.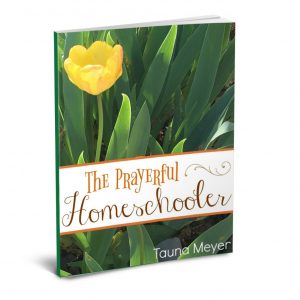 SaveSave