This fantastic unit study on The Biggest Pumpkin Ever is from Julie Ann of More Excellent Me, and a part of the Children's Literature Unit Study series on Proverbial Homemaker. Check out all the unit studies already available and be sure to subscribe as we'll be having NEW unit studies each week through November 2016!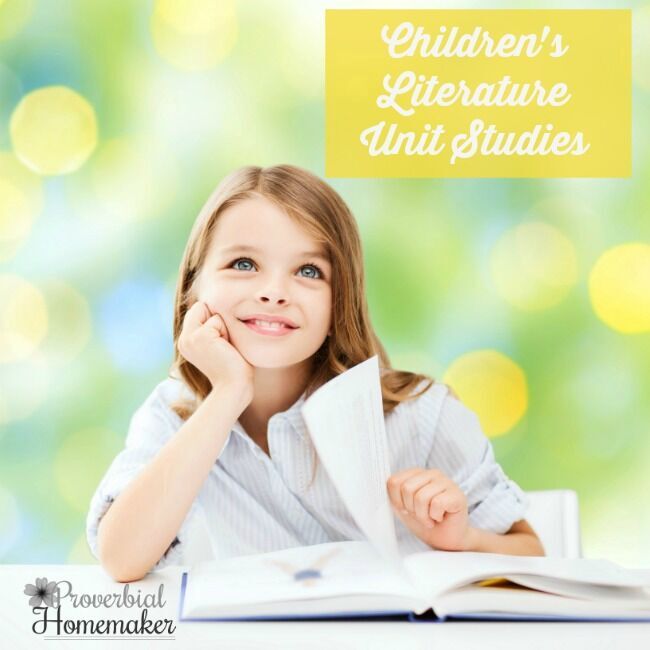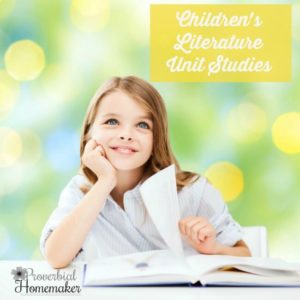 Disclosure: *This post may include affiliate links. As an affiliate, I earn from qualifying purchases. Read the disclosures and terms for more information.
---
Fall is such a wonderful time of year. We get to enjoy the beautiful colored leaves, cooler weather and fun activities like apple picking, hayrides, and corn mazes. Not to mention the wonderful bounties of a fall harvest. It's also a perfect time to learn about one of autumn's most loved crops: Pumpkins!
I am so excited to share with you one of my favorite fall books The Biggest Pumpkin Ever by Steven Kroll. This enjoyable story tells the tale of two mice who fall in love with the same pumpkin and unknowingly both decided to nurture it. Before long, the pumpkin grows to become the biggest pumpkin ever.
This fun fall story offers tons of great learning opportunities. While it's not a Halloween story I feel like I should let you know that it does make mention of Halloween. If this makes you uncomfortable this may not be the book for you.
Science
Life cycle of a pumpkin: discover how a pumpkin changes as it grows as you learn about the life cycle of a pumpkin.
Pumpkin parts: learn about the different parts of the pumpkin.
Pumpkin care: in the story, both mice take lots of care to nurture and grow their pumpkin. Discuss with your child what a pumpkin needs to grow.
Frost: both mice head to the field to cover their pumpkin before the first frost. Learn about what frost is and talk about how it can affect crops.
Pumpkin senses: using your five senses see what you can discover about a pumpkin. How does it feel? What does it taste like? Does it have a smell? Can it make a sound?
Math

Pumpkin math: take the measurements of a real pumpkin. See if you can find out how much it weighs, its circumference, and its height.
Counting: in the story, it takes 100 mice on motorcycles to pull the giant pumpkin to town. Practice counting to 100 by 1's, 2's, 5's or 10's.
Relative size: in the story, the house mouse checks on a friend's pumpkin and determines that it is much smaller than his own. Discuss with your child the ideas of smaller and larger. Try sorting different objects in order of size or group them by large and small. We used different sized pumpkins to do this.
Pumpkin Measurements: on pages 10 & 11 you see 5 pictures of the pumpkin growing during its first month. Using a ruler measure each pumpkin in cm to discover how much it has grown.
Geometric shapes: on the last page of the book you see a picture of the jack-o'-lantern that the field mouse carved. Using black construction paper cut out different geometric shapes. Talk about the names of each shape and how many sides they each have. Then use your shapes to create your own pumpkin face by gluing them to a piece of orange construction paper.
Language Arts
Repetition: the actions and speech of the mice often mimic each other. Talk about the idea of repetition and find examples of it within the story.
Elements of a story: discuss the elements included in a good story. Then see if you can find the setting, rising action, problem, climax and conclusion in The Biggest Pumpkin Ever.
Personification: teach your child that personification is when an author gives human traits to a non-human entity. Look through the story together and notice different human traits and characteristics that the mice have been given.
Social Studies
Hard work: in the story, both mice had to put in a lot of effort, hard work and time to get their pumpkin to grow. Discuss how hard work can lead to success and share a time in your own life when you had to work hard to accomplish something.
Problem-solving: when the mice faced the challenge of figuring out how to transport the pumpkin to town they had to come up with a creative solution. Can you think of another way they could have moved the pumpkin?
Compromise: when the mice found out that they were both taking care of the pumpkin they were able to come to an agreement on how they both would get to use the pumpkin. Have you ever made a compromise with someone? How can compromise help to solve problems?
Arts & Crafts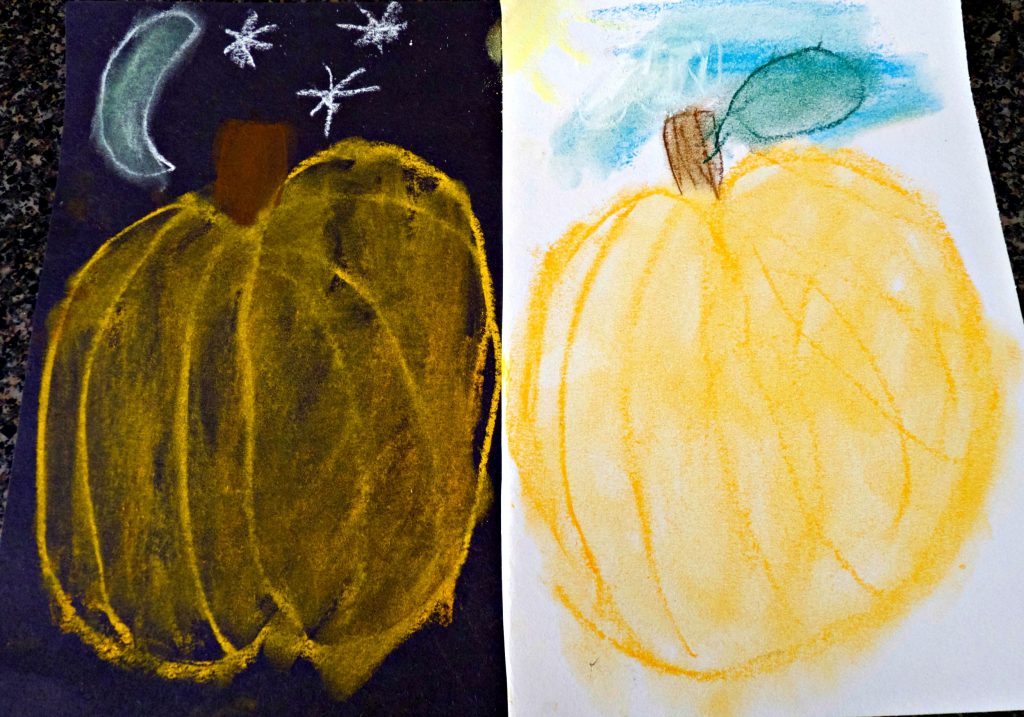 Pumpkin contrast drawing: during the story, you often see the same actions repeated during the day and at night by the mice. Use pastels to draw two pumpkin picture on both black a white paper.
Pumpkin apple stamping: using orange paint and an apple make some stamped pumpkin art .
More Fun
Want a Printable Version of this Unit Study for The Biggest Pumpkin Ever?
If you'd like a printable version of this unit study for The Biggest Pumpkin Ever, you can download that here!
Get the Printable Version of The Biggest Pumpkin Ever Unit Study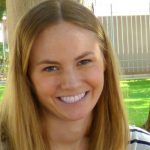 Julie Anne is a homeschool mom of four living in the midwest. You can find her at her site More Excellent Me where she shares ideas, resources, and lots of printables to help you add fun and learning into all areas of family life. You can also follow her on Pinterest and Facebook.