Looking for a fun DIY gift to give your husband, dad or other special guy for Father's Day? Use essential oils for a manly and natural cologne you make yourself! I have a set of roller bottles ready to go for this project, myself, and can't wait to share it with you! Check out these DIY essential oils colognes for men.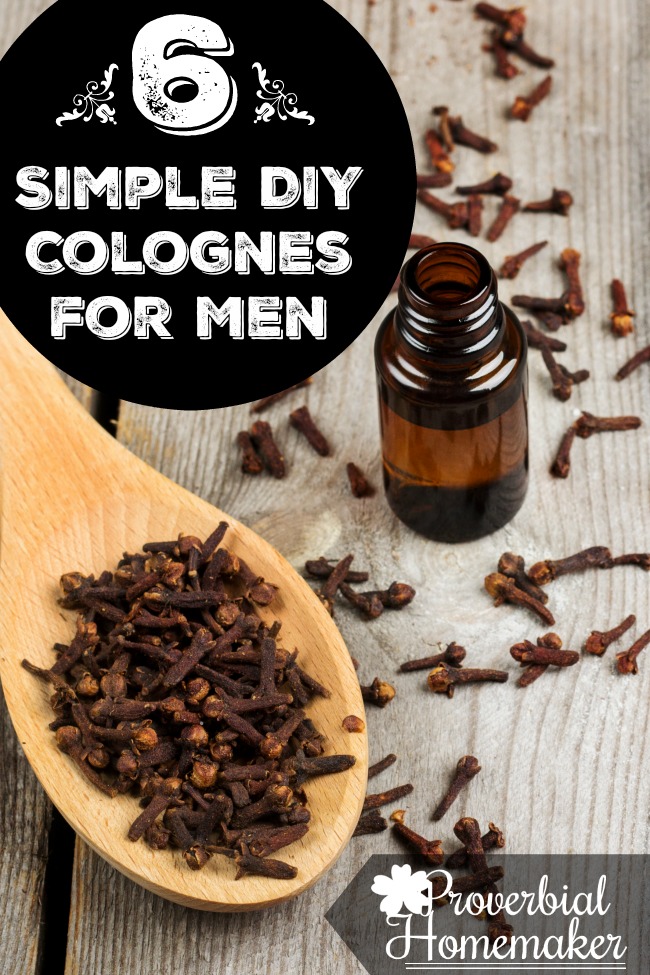 Disclosure: *This post may include affiliate links. As an affiliate, I earn from qualifying purchases. Read the disclosures and terms for more information.
My husband likes woodsy and fresh scents in general, whether it's something we're diffusing or in a candle I might light to wind down the evening. I use essential oils for my own perfume, so I thought, why not make some for my husband for Father's Day too?
Now, I'm kind of lazy and I didn't want to make all the elaborate recipes for colognes I found online. So I came up with these super simple, easy DIY essential oils colognes that are perfect!
Essential Oils Colognes Recipes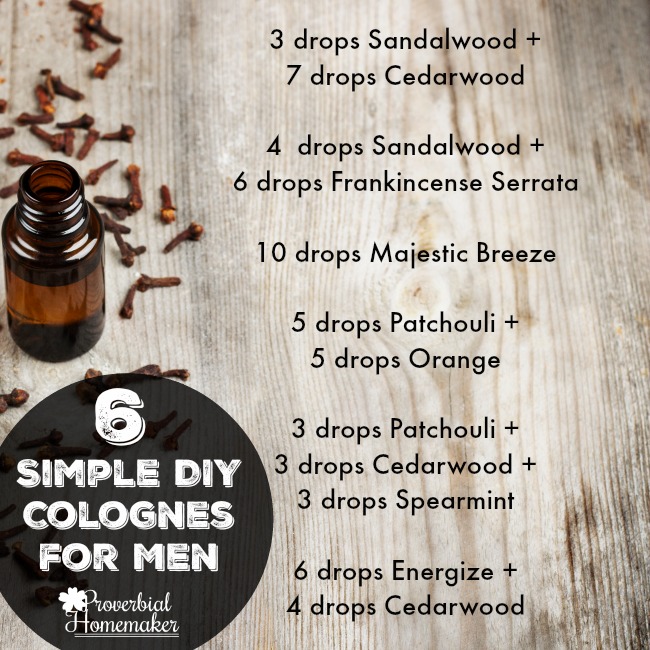 I plan to put about 10-15 drops total in a roller bottle and then fill the rest with fractionated coconut oil or sweet almond oil. You can also add them to a small spray bottle with witch hazel and a drop of vitamin E, or even just experiment with just plain water! Most of these oils are great for diffusing as well.
These colognes are easy to put together, smell fantastic, and will leave your guy with a great variety of scents to choose from!
Looking for more essential oils for men?
There are so many oils that men can use for colognes as well as for general health and wellness. They can also be used to deodorize less, er, lovely smelling areas of the home, repel insects, and more! Check out this big list of essential oils men love along with ideas for how they are used! Includes a handy infographic for easy reference.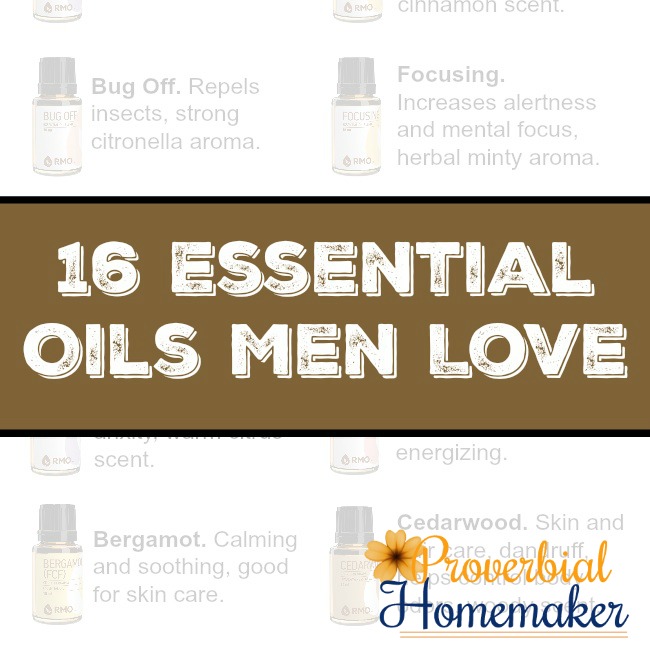 You Might Also Like…