Every year when Father's Day rolls around, moms look for fun things kids can do for their dads. And that's fantastic! But I also like to give my husband something from me. Wondering what to give your husband for Father's Day? Make him feel special with fun gifts, activities, and surprises he'll love!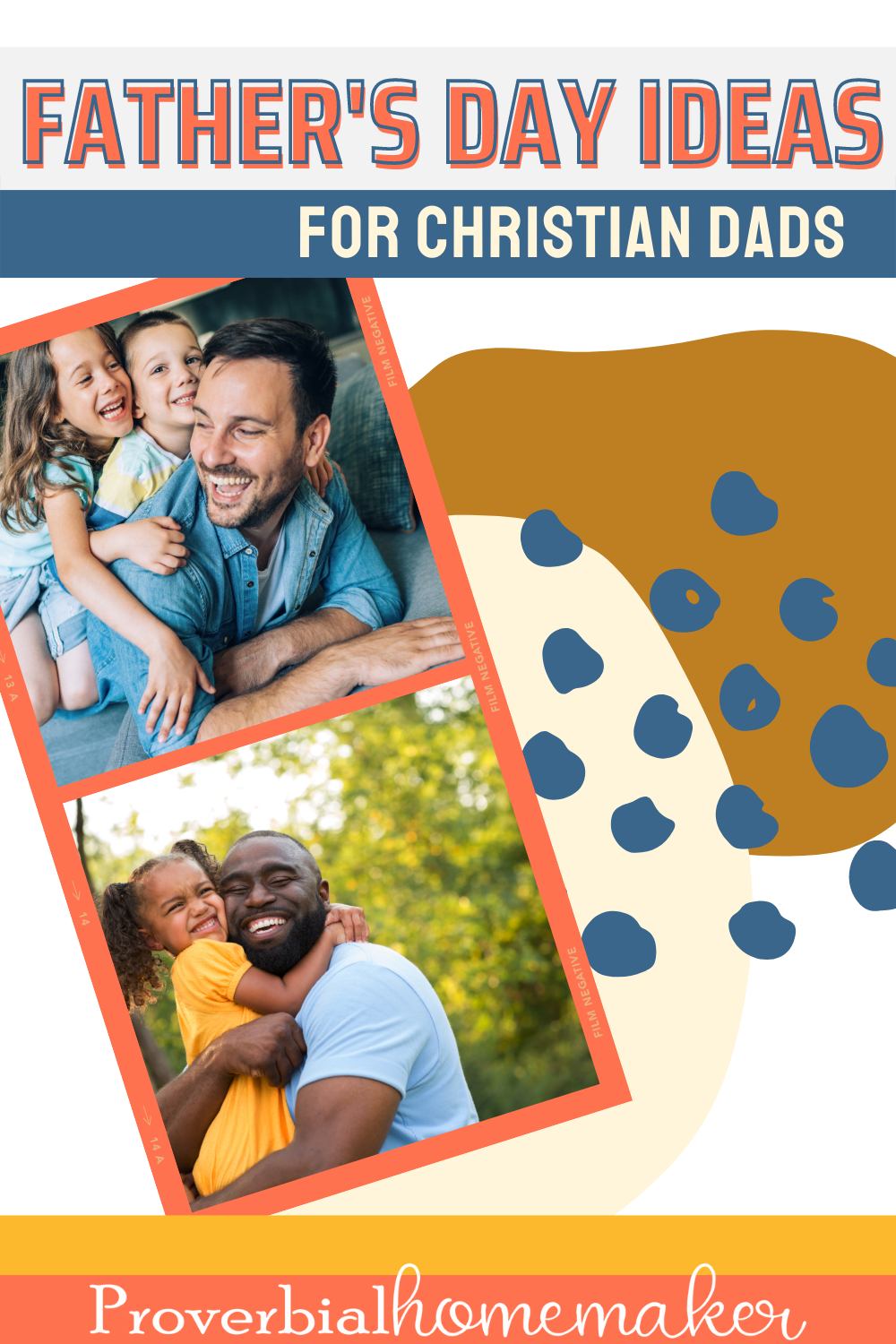 Disclosure: *This post may include affiliate links. As an affiliate, I earn from qualifying purchases. Read the disclosures and terms for more information.
Sometimes moms might say, hey, my husband not MY dad, right? So I should keep the focus on having my kids do something for their dad and save the rest for birthdays, anniversaries, etc., don't you think?
I totally get that. It makes sense! But I have a slightly different perspective. Here's why I think that yes, you should pamper your husband on Father's Day:
Father's Day is a fantastic chance to honor the man who has invested so much time, energy, and heart into family. In a society that would more likely bash men than honor them, this is sorely needed.
We mom oftentimes set the tone in our homes, cultivating a family environment where we always honor and cherish each another, especially in those God-given roles of Dad and Mom. Our example of treating our husbands well will be noticed by our children.
Any chance to build up and pour into our marriage is time well spent. A nurturing and Christ-centered marriage is the center of a healthy Christian family. Why miss an opportunity to invest in it?
You know what? Sometimes dads and husbands need an extra blessing, too! Father's Day is a perfect time to make him feel special.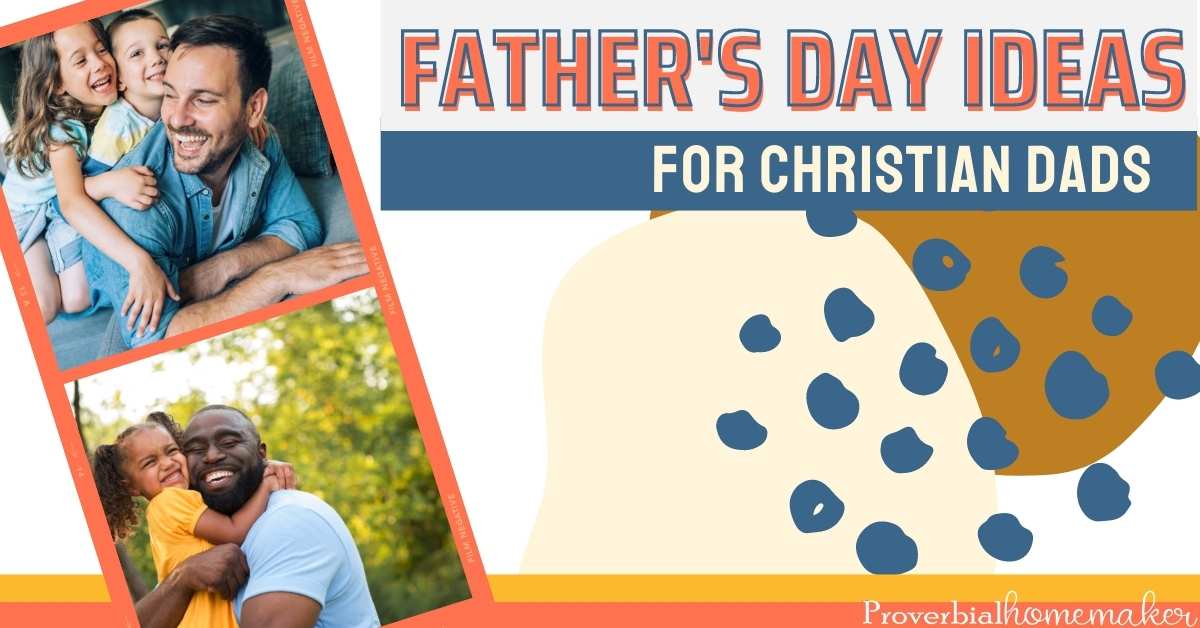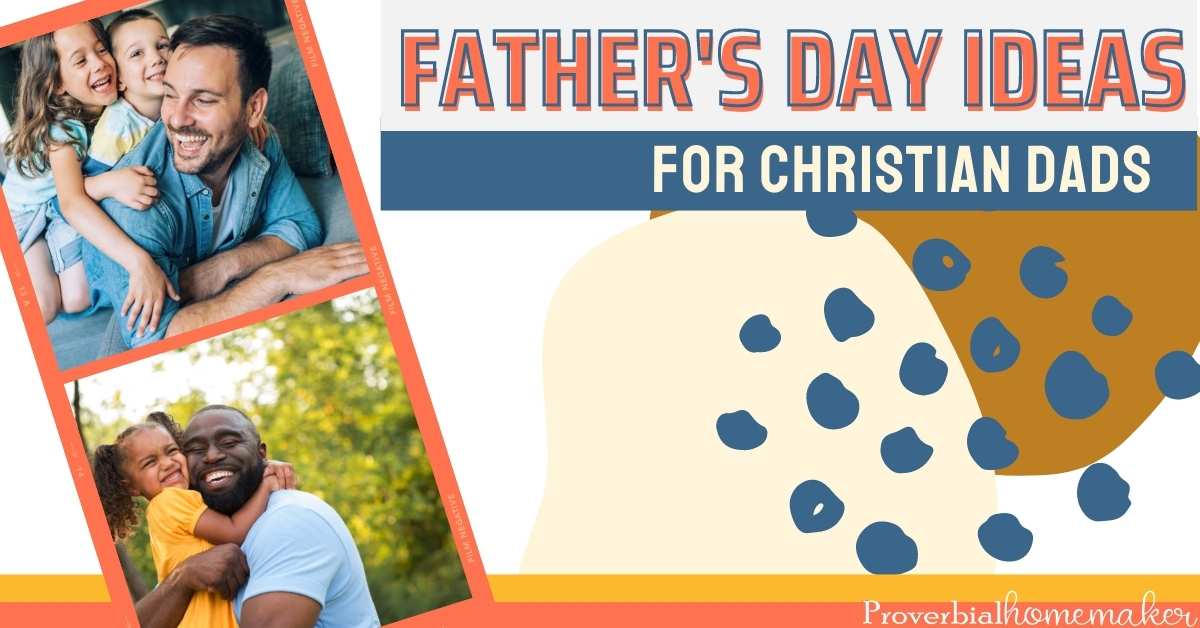 What to Get Your Husband for Father's Day
Have the Kids Make or Save Up to Buy Something Special – Share a family activity, present the hand print crafts, new tool box, or whatever you already love to do to celebrate your husband on this special day.
Have the Children Praise Their Dad – Take video of your kids answering a short questionnaire about their dad, such as what his favorite thing to do is, who he admires, what he likes to eat, etc. End it with them saying what they love most about their dad. Take that same video every year and you have a treasure! You can get in on it too! Write a letter (or talk into the camera) telling him why he is a great father and recounting all the things he has done that year to prove it.
Feed Him Well – I know my husband loves a good meal. Put together something special yourself or with your family, or even take him out to a restaurant he loves! Personally, mine would be super happy with steak and potatoes, but a jaunt out to a new burger place or something fun would be just as appreciated.
Give Him a Sweet Treat – Make a special dessert for your husband! Mine really loves chocolate fondue, so I've made this recipe for him on special occasions. You could also do cheesecake, brownies, or anything else that you don't often have at home but know he'd love.
Set Up a Treasure Hunt – Find a good distraction for your husband. Kids are good for that, as is working the grill or making a quick run to the store. Or maybe send him out for a game of catch or basketball with the oldest. Then gather the kids and scramble to hide clues to a fun treasure hunt that lead him to his gifts! It would be a fun project and I'm sure your kids would enjoy putting together those clues.
Gift Him with a Surprise From You – Give your husband a gift that shows him how much you see and appreciate the father and husband he is. If possible, make it something that is an investment of your time and energy instead of just something you hand over and call it done. It communicates so much more!
Here are some things I've gifted to my husband in the past, taking into consideration his interests (lovable nerd), quirks (why does he love t-shirts so much?), and passions (to follow God and raise children who do the same).
What will bless your husband this Father's Day? Surprise him with something thoughtful and fun.
~ Tauna
You Might Also Like…