When Mother's day rolls around, people start talking about pampering moms and making their day special. I'm ALL about that, being a mom myself! Sure, it doesn't always happen, but when it does it is so needed and appreciated. You know what? Sometimes dads and husbands need pampering too! Father's Day is a perfect time to make him feel special. Check out this fun way to pamper your husband!
Now, how you celebrate the dads in your life will vary depending on what he loves. If your husband is like mine, "pampering" will not be on his radar. It may even make him smirk. But let me tell you ladies, if you pamper your husband anyway, he will LOVE it! Dads work hard at being fathers, husbands, and providers for their families. They need some pampering even if they don't know it yet.
The Perfect Way to Pamper Your Husband
Of course, the kids will probably be making/buying something for Dad, and perhaps there's a special family outing planned, too. I know that's what we're doing! I'm adding to that a fun little treasure hunt the kids will help set up, along with a sweet ending to the day just from me: a killer back massage he'll love. It's simple, but will definitely make your man feel special and pampered!
Here's how you can do it too:
Celebrate Dad with the kids! Share a family activity, present the hand print crafts, new tool box, or whatever you already love to do to celebrate your husband on this special day.
Set up a fun treasure hunt. Find a good distraction for your husband. Kids are good for that, as is working the grill or making a quick run to the store. Or maybe send him out for a game of catch or basketball with the oldest. Then gather the kids and scramble to hide clues to a fun treasure hunt!
Here are a perfect set of cute, free printables you can download to set up your treasure hunt. Then the whole family can cheer him on as he searches for clues!
Download the Treasure Hunt Printable – scroll down a bit on the linked page to get it!
Surprise him with something sweet. At the end of the treasure hunt, let him find something sweet he'll love. Let the kids help you in making it! A favorite candy bar is fun and a special dessert to share is even better.
Don't forget to leave a very special message at the end: a bottle of massage oil or a little note telling him he'll be getting a great massage from you that evening! Keep in mind that your kids will probably want to give him a back massage first. I know mine will! Of course, it will look more like a doggie pile. 🙂
End the day with the best back massage ever. My husband absolutely melts when I give him a back massage now, but I had to learn how to do it well. At first he was unsure about it and felt silly, but trust me when I say that all disappeared when I started massaging him! Use a simple oil like sweet almond, set the scene for a quiet time, and spend 5-10 minutes focusing on his back.
He. Will. Love. You.
How to Give a Killer Back Massage
I love giving my husband back massages but the trick is learning how to do it well (because I had no clue how before – it was awkward!) I learned how to give a killer back massage through the Melt Massage for Couples course. This is a MUST DO for a massage that feels great, is therapeutic, and doesn't hurt your hands!
FATHER'S DAY DEAL + FREE BONUS VIDEOS. Get the Melt video series For Father's Day for just $99 (valued at $147 – payment plan available). IN ADDITION, Melt is offering their foot rub videos for FREE when you purchase the back massage course!
Quick Facts About Melt Massage for Couples:
NO nudity or awkward scenes – it's very tasteful and instructive
60 day money back guarantee
One-time payment OR payment plan of ($22 per month for 6 months
Lifetime access to the videos. Go back and watch as many times as you wish!
Makes for frugal in-house date nights in the future
Over 17,500 couples taught, in more than 50 countries!
Special and pampered! That's what my husband will feel for Father's Day this year. I can't wait!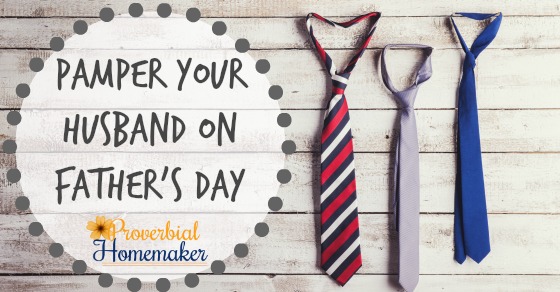 This is a sponsored post. However, all opinions are my own. I love to share products that I use and love with my readers. I'm sure you'll you enjoy it as much as I do!
You Might Also Like…